Dual-level math helps CBSE students score
Move was aimed at 'reducing overall stress levels'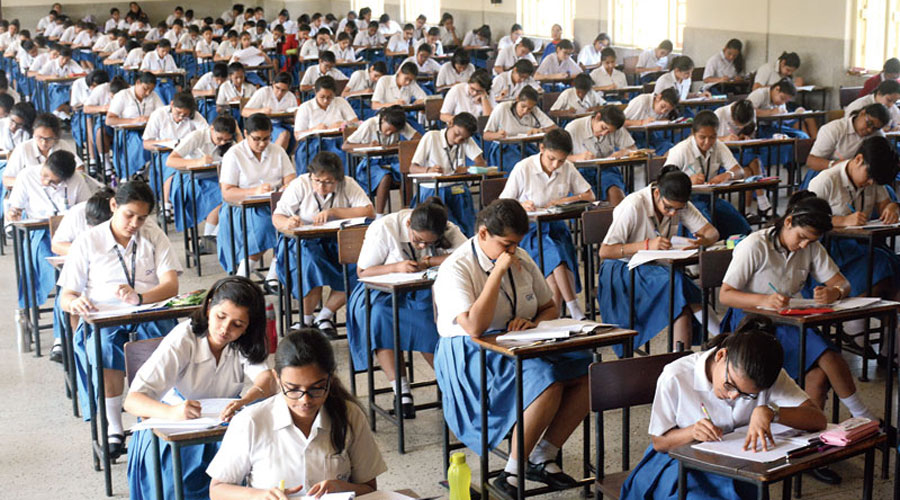 ---
|
Calcutta
|
Published 16.07.20, 01:54 AM
---
The CBSE Class X results were announced on Wednesday.
The students are the first batch to get the option of choosing between a basic and standard level of math, which according to several teachers helped some students choose the easier version to score better.
Many students who opted for Mathematics-Basic (the easier level) have scored in the 90s, many school heads said.
Although a few students in every school had opted for Mathematics-Basic, it gave these students who are not inclined towards math a choice and improve their aggregate marks.
"There are students who do not want to pursue math at the higher level… they can perform better with a less difficult level in the Class X exams," Meena Kak, director of Lakshmipat Singhania Academy, said.
The Central Board of Secondary Education decided to introduce the two levels as it would "reduce overall stress levels".
An easier level helps develop basic competency without burdening students with a level that could be difficult for them, according to teachers.
"Some students are known to have a math phobia… if they are given a more simplified level it reduces their fear of the subject. In fact, with reduced stress levels they can concentrate on other subjects instead of fretting about math that might not be their forte," Amita Prasad, director of Indus Valley World School, said.
At South Point, of the 101 students who had opted for basic, 22 have scored above 90. At Delhi Public School Ruby Park, of the 47 students who had opted for basic, nine have scored above 90.
In Apeejay School Park Street, Indus Valley World School, Lakshmipat Singhania Academy, and Mahadevi Birla World Academy, the highest in the basic level is in the 90s.