Deceptive Covid condition emerges
Patients are suffering from 'happy hypoxia' — a condition in which a patient feels no shortness of breath even when oxygen saturation level is sinking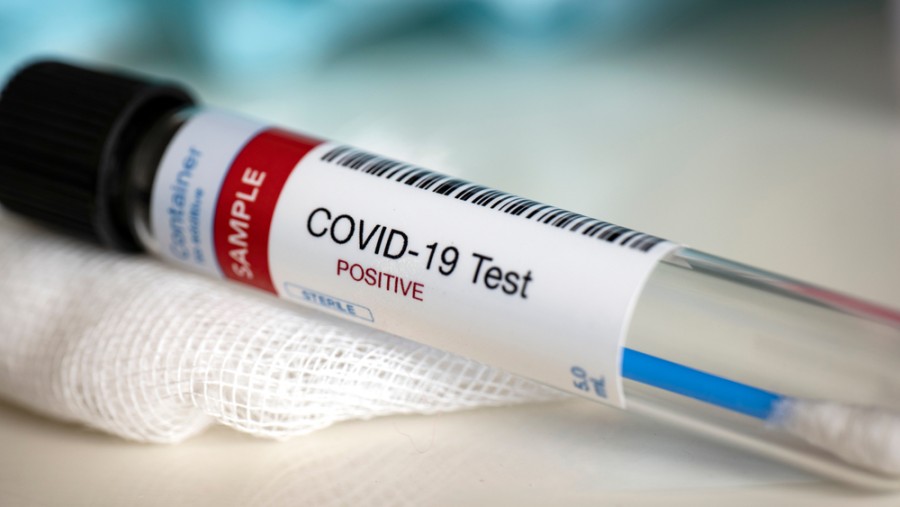 ---
|
Calcutta
|
Published 30.11.20, 01:22 AM
---
An increasing number of Covid-19 patients are suffering from what is being called "happy hypoxia" — a condition in which a patient feels no shortness of breath even when the oxygen saturation level is sinking steadily.
Usually, a Covid-19 patient suffers from breathlessness, along with fever, dry cough and exhaustion, doctors treating such patients said. Breathlessness follows infection of the lungs.
"If the coronavirus causes pneumonia, the lungs struggle to send enough oxygen into the bloodstream," said Sumit Sengupta, a pulmonologist at AMRI Hospitals. "The Covid patient at first struggles doing simple day-to-day activities and then pants even when sitting on a chair."
Patients with happy hypoxia will not have any such symptoms. But doctors said by the time they feet tightness in the chest, followed by shortness of breath, the oxygen saturation level may have dropped below 93, considered the threshold for complications.
Such patients, once admitted to hospital, are immediately put on high-flow oxygen, which continues for days on end, to avert further deterioration.
To avoid such complications doctors are suggesting that a Covid-19 patient repeatedly check his or her oxygen saturation level using a pulse oximeter even if there is no apparent shortness of breath.
Why does this happen?
Experts in respiratory illness say hypoxia usually happens when there is an inflammation in the parenchyma of the lungs. As a result of this inflammation, caused by some infections, the exchange of gases inside the lungs gets severely hampered, resulting in a feeling of breathlessness.
A man from Kasba who was hospitalised with Covid-19, and is now back home recovering from the aftermath of the infection, suddenly felt shortness of breath after walking to the washroom of his cabin on the first day at the hospital.
He struggled to return to the bed even though there were no apparent symptoms of breathlessness minutes before.
"When I got admitted in the afternoon, I had no breathing problems. I only had a fever and an upset stomach. In the evening I suddenly developed a severe shortness of breath. I had to step out of my cabin, though that is prohibited in a Covid ward, and alert doctors and nurses," said the man in his late 40s.
Over the next few days, he had to be put on a high flow nasal cannula so that oxygen would reach his lungs fast.
In case of the coronavirus infection, the blood capillaries around the alveoli (tiny air sacs in the lungs) get clogged.
"The clogging of blood capillaries results in hypoxia. In case of happy hypoxia, patients don't feel any shortness of breath even though the oxygen saturation level may be going down gradually," said Ajoy Sarkar, a critical care expert at Peerless Hospital.
"Once the inflammation spreads to the alveoli, the patient slips into a critical stage. By that time the blood saturation level drops dangerously."
A large number of Covid patients in Barasat, Belghoria, Naihati and Ashoknagar, in North 24-Parganas, reported happy hypoxia. Many of these patients opted for home isolation, only to get admitted to hospital later in a critical state.
"That is why we are asking patients in home isolation that if the oxygen saturation level goes below 94 per cent, he or she should immediately get admitted to hospital, irrespective of whether there is any shortness of breath or not," said Himadri Chakrabarty, a doctor who is leading a team treating Covid patients across hospitals in North 24-Parganas.
"A pulse oximeter can really help. Say, if the difference in counts between before visiting washroom and after is more than three per cent, it's a tell-tale sign that the patient needs to be rushed to hospital."