Cyclone Yaas: lessons learnt from the storm that did not strike
The Indian Meteorological Department announces a broad area of landfall so agencies can start taking protective measures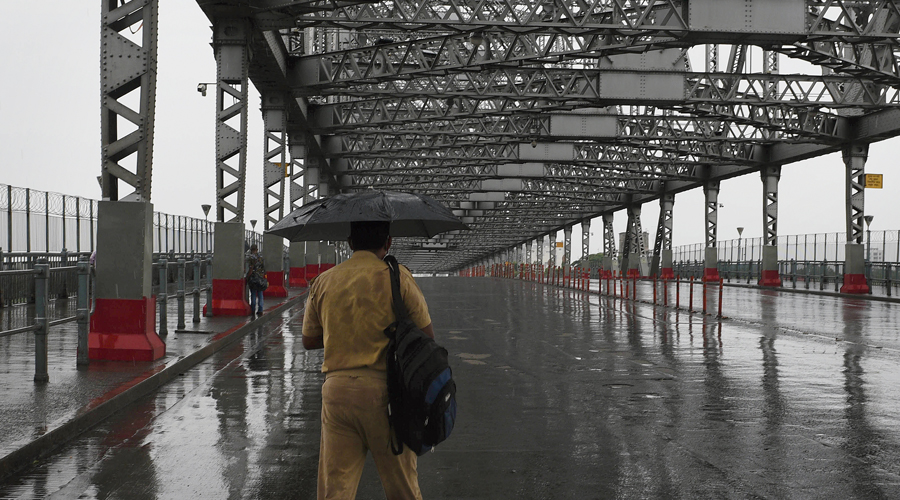 Fifteen lakh people were shifted to safer structures ahead of Yaas.
Telegraph picture
---
Calcutta
|
Published 27.05.21, 12:47 AM
|
---
The city may have escaped the brunt of Cyclone Yaas but the preparations made by various agencies fearing widespread damage can serve as a template for future storms.
The Telegraph spoke to experts from various fields, who listed the lessons learnt from the cyclone that did not strike.
Start early
The forecast about a potential cyclone comes four or five days before the landfall, leaving the administration with time to prepare to minimise damage and loss of life.
The Indian Meteorological Department announces a broad area of landfall so agencies can start taking protective measures. In an urban area, the administration must do the following: 
Trim trees, especially the ones with shallow roots, and reduce their weight so they can withstand rough winds. Loss of lives and property is common because of trees toppling during storms. An urban planner suggested trees should be planted in a way they do not topple easily.
Switch off decorative lights  to minimise chances of electrocution.
Pull down billboards and wobbly advertisement panels. "These things can fall during a storm and cause accidents," said Joy Sen, a former head of the department of architecture and regional planning at IIT Kharagpur.
Lower high-mast lights.
Team work
From the time the Met office alerts about an advancing cyclone, the administration must start working closely with all agencies — police, power utilities, civic bodies, telecom service providers and the disaster management unit. 
Ahead of Cyclone Yaas, teams with officials and engineers from the CMC, CESC and police were formed for each of the 144 wards of Calcutta to respond to calls from residents.
After Cyclone Amphan, lack of coordination among agencies had been a big hurdle to restoring power, and phone and internet connections.
This time the government made preparations so power could be restored early. A CMC official had said they had been instructed to ensure power was restored at the earliest.
"The chief minister had once said the state had learnt from Amphan and taken measures. It showed the government was aware of what to do," said Anup Karanth, a disaster risk management specialist at World Bank.
Cyclone shelters
Shelters for storm-hit people need to be built and maintained properly, especially in coastal areas. Disaster management specialists said the shelters act as refuge for humans as well as livestock. 
For people in coastal areas, livestock is a crucial source of income and has to be saved, especially during a storm when agricultural fields get flooded with salt water and lose productivity. In such situations, the livestock can sustain families for months.
In urban areas, too, such shelters need to be identified.
Evacuation
The community must be explained well the need to move to safe shelters. Merely asking them to shift may be met with resistance, but if people are told about the dangers of living in a dilapidated building during a storm, they will agree to shift. Fifteen lakh people were shifted to safer structures ahead of Yaas. This minimised the loss of lives.
Mangrove plantation
Mangroves need to be grown and maintained in coastal areas because they are the first and a very important line of defence against storm and surging water, said Karanth.