Water supply hit as power was turned off
Shortage was felt on Wednesday afternoon and evening because potable water in adequate quantity could not be produced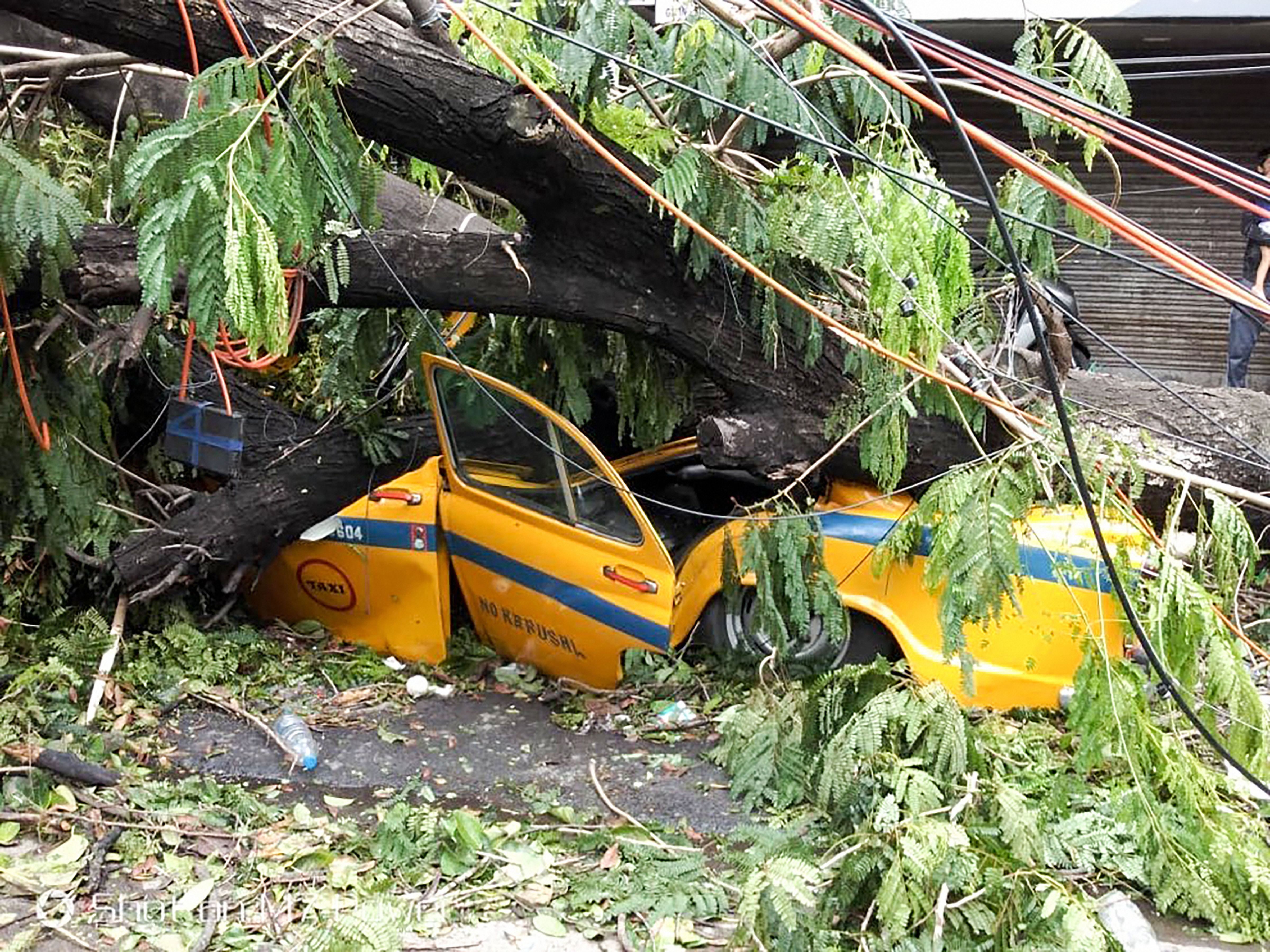 Mangled remains of a taxi after a tree fell on it during Cyclone Amphan at Dharamtala in Calcutta.
(Twitter image posted by @satyaprad1/PTI)
---
Calcutta
|
Published 21.05.20, 09:31 PM
|
---
Water supply in several parts of Calcutta was affected on Thursday as the Calcutta Municipal Corporation could not operate water treatment plants between Wednesday evening and Thursday morning because power supply had to be suspended as a precaution.
A senior CMC official said shortage was felt on Wednesday afternoon and evening across the city because potable water in adequate quantity could not be produced.
The water that had been produced the day before was in the booster pumping stations-cum-reservoirs and that was supplied in the morning.
A resident of Kasba said she did not receive water at home since power supply was cut off on Wednesday evening. "On Thursday, our underground reservoir became empty as there was no new supply in afternoon and evening," the resident said.
Booster pumping stations pump water into a network with added pressure so that it goes to far-flung areas. The water treated by the various plants is sent to the reservoirs in various localities.
As a safety measure, power supply to the water treatment plants had been cut off between Wednesday evening and midnight. "After taking necessary precautions, we could resume production on Thursday morning," an official said.
"This resulted in a deficit in production. The volume of water supplied and the pressure in the lines were less than usual on Thursday afternoon and evening," the official added.
The CMC produces more than 400 million gallon water daily. Its largest production facility is the Palta water treatment plant. Garden Reach Water Works is the second largest.