Cyclone Amphan: This was different and disturbing
'It was like you are on a stationary boat in a pond. I felt completely disbalanced as the tower we live in was oscillating for some time'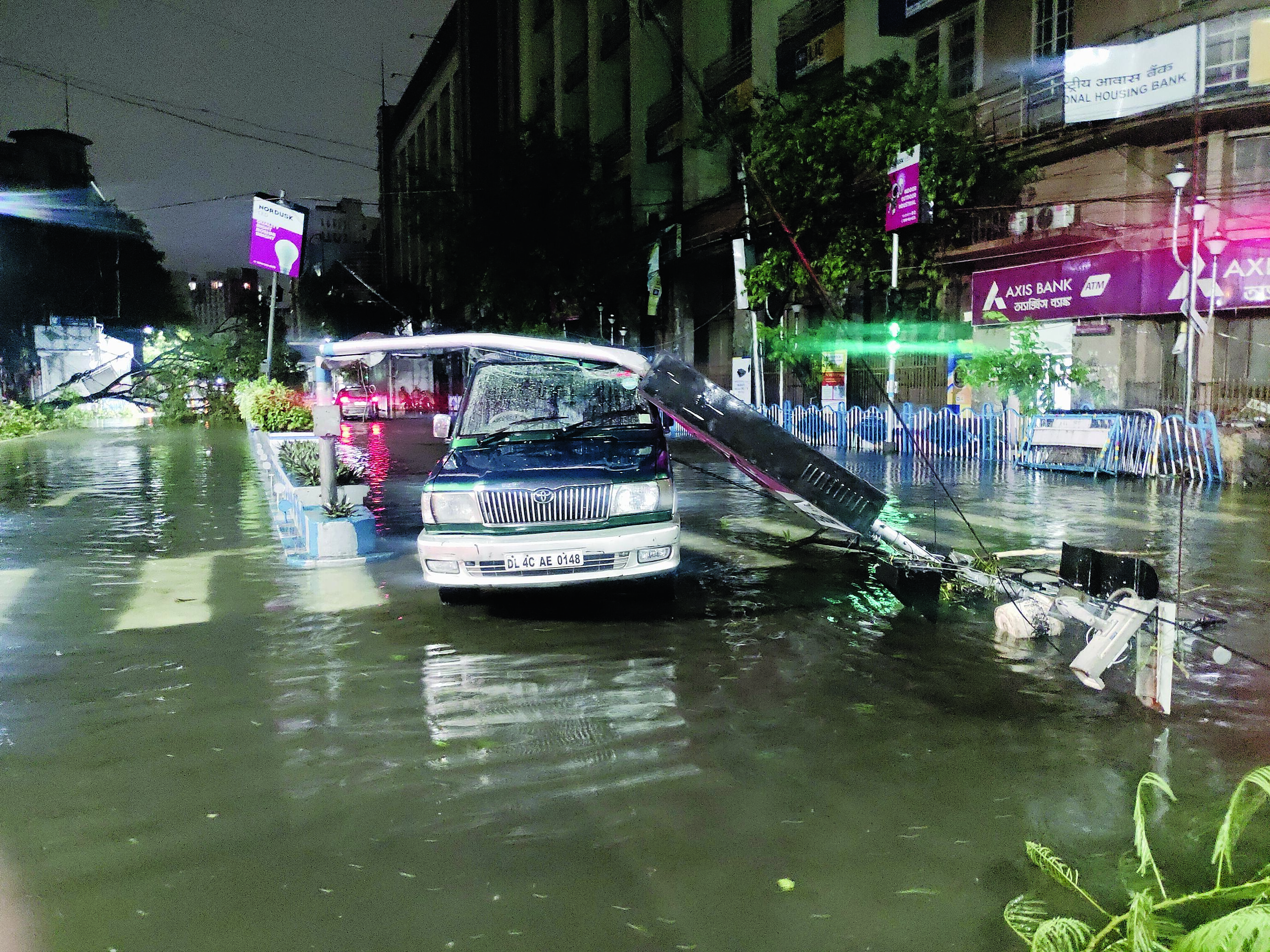 ---
|
Calcutta
|
Published 21.05.20, 01:15 AM
---
Amit Sen, 54, filmmaker
Resident of South City, 34th and 35th floor
I have been living here for 10 years now. By now we (my wife, my sons and I) have become accustomed to earthquakes.
We have seen the earlier cyclones, too. Somehow, it does not scare me anymore.
But what happened today was different and very disturbing.
It was like you are on a stationary boat in a pond. I felt completely disbalanced as the tower we live in was oscillating for some time.
I have two apartments — on the 34th and 35th floors. The wind-block on the 35th floor succumbed to the air pressure outside and came off its hinges.
A number of my plants were damaged.
My apartment has a beautiful view. It is situated on the top most and southern most point in the housing complex.
I can see the horizon from here. I love to take photographs. But its pitch dark outside now (6.37pm), there is load-shedding in the entire locality.
It looks dangerous. I would not say that I was scared, because I have experienced far worse during earthquakes.
But it was definitely an unsettling feeling when my house was swaying in the wind, on and off.
Earlier we used to live in Golf Green. I would wake up with birds chirping around.
I miss the birds here. But honestly, in terms of the view this apartment offers, I have no regrets — storm or no storm.