Traffic signal alert for drivers
60 per cent of the city's traffic lights and cameras have been damaged in the cyclone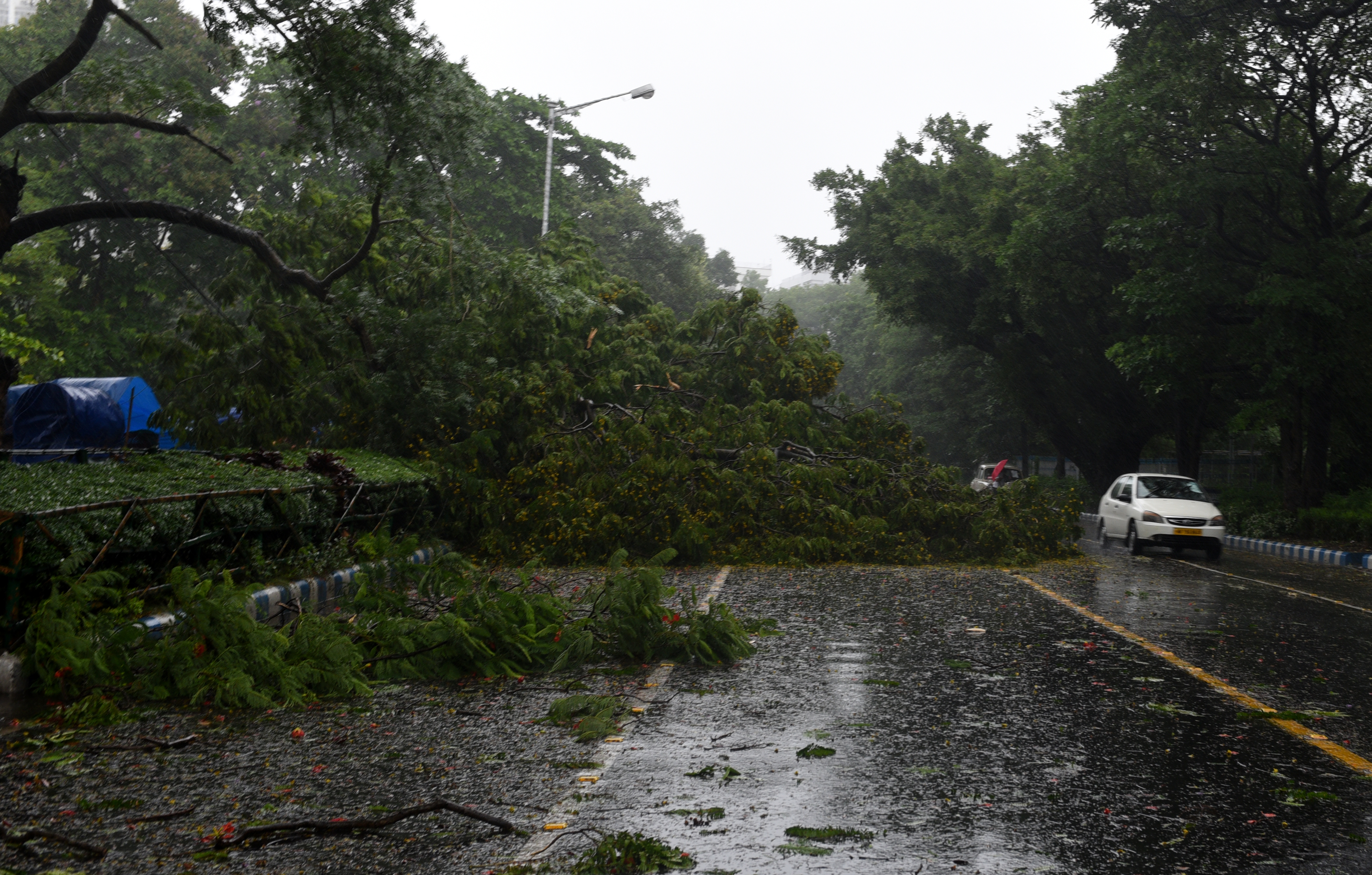 ---
|
Calcutta
|
Published 25.05.20, 09:47 PM
---
Police have asked people to drive cautiously, especially in the dark, since 60 per cent of the city's traffic signals and cameras have been damaged in the cyclone.
Several key crossings in the city's south, central, east and north are currently without traffic lights and the police are not sure when they will be restored. The traffic brass in Lalbazar on Monday directed all the 25 traffic guards in the city to switch to manual signalling.
There was a 25 per cent rise in vehicular traffic on the roads on Monday compared to the past few days.
Officers have been asked to identify important locations in their jurisdictions to deploy cops with hand-held fluorescent signal bars to control traffic.
A separate team has been set up to restore Net connectivity in many traffic guards and the police headquarters at the earliest.
"It is difficult to give a date when signals will be restored. We are trying our best. During these days we urge everyone to drive cautiously," Rupesh Kumar, deputy commissioner of police, traffic, said.
Officers have zeroed in on the Bypass in particular because it is now the corridor to move Covid-19 patients to Beleghata ID hospital, AMRI Salt Lake or to the quarantine centres in Rajarhat.
The traffic volume on the road will go up later in the week once the airport resumes operations, an officer said.
Traffic signals at key crossings to the north of the Parama roundabout, including Mathpukur, Hyaat, and Bengal Chemical, are without power.
Barring a few, including the one at Ruby, most signals and street lights are without power.
Traffic signals at the Park Street-Chowringhee Road crossing, Dorina crossing and Exide crossing were restored on Monday.
Signals and CCTV cameras across stretches of Narkeldanga Main Road, Beleghata Main Road, Diamond Harbour Road, Rashbehari Avenue, Rashbehari Connector and NSC Bose Road in Jadavpur are not working at present.
"Only 10 of 45 traffic signals are working in the south traffic guard's jurisdiction. Even if traffic volume on roads is low, it is still a challenge to maintain the flow without accidents," an officer in Lalbazar said.
Officers have instructed police stations and traffic guards to paste reflective tapes on uprooted trees so that they are visible to motorists and two-wheeler riders from a distance.
"Many maybe tempted to drive recklessly in this condition. But it could prove disastrous," an officer said.