Tools that cleared roads of trees
The Telegraph lists some of the equipment used by the Army teams to cut uprooted trees and remove them from the road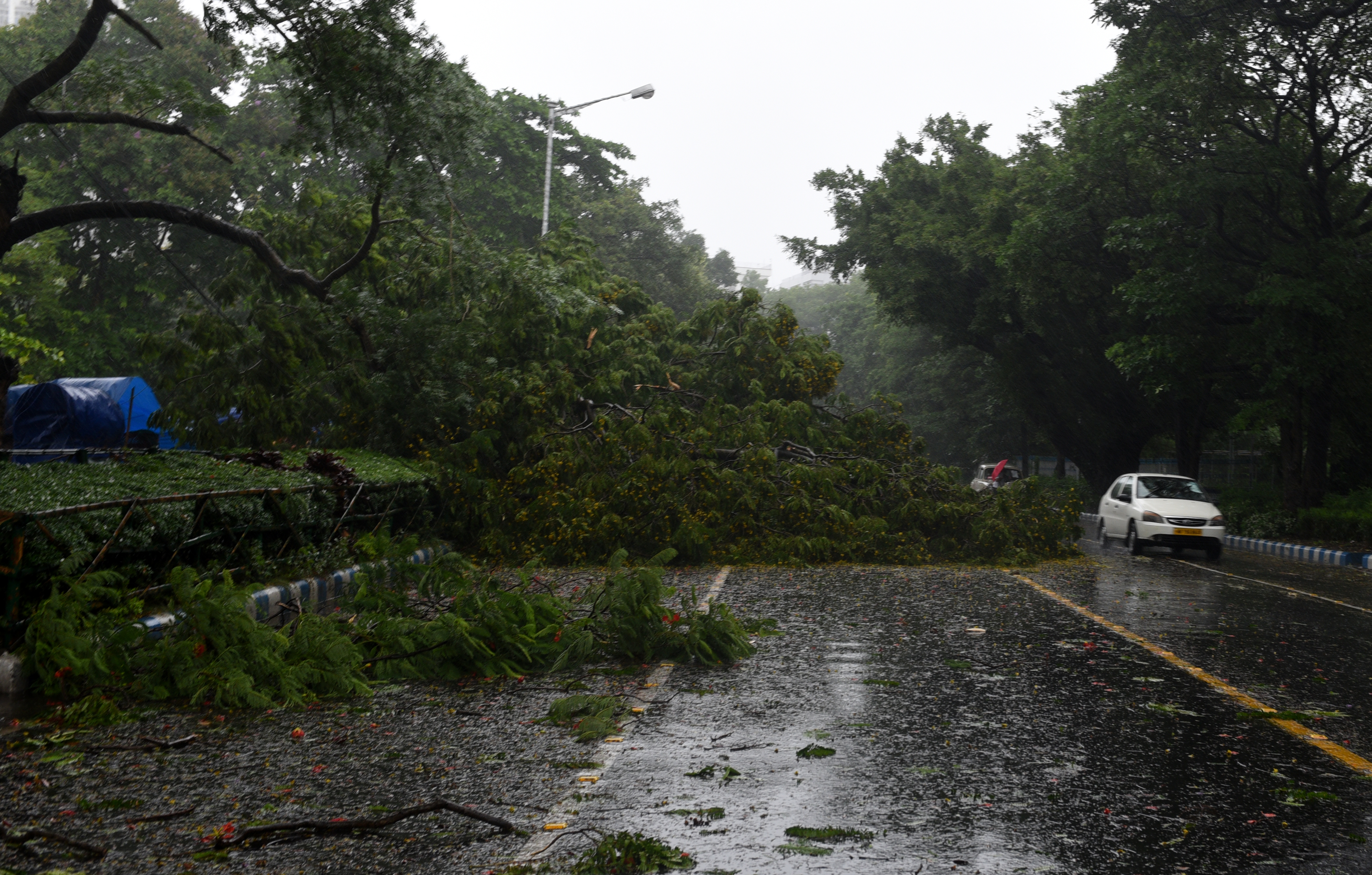 ---
|
Calcutta
|
Published 24.05.20, 10:06 PM
---
Army teams have been deployed across Calcutta to cut uprooted trees and remove them from roads.
The Telegraph on Sunday watched from close quarters the work of a joint team of the Kumaon Regiment, 71 Engineers Regiment and National Disaster Response Force in pockets of south Calcutta. Officers involved in the operations said it should take between 10 and 15 minutes to cut to pieces an uprooted full-grown tree. Some of the equipment used by the team
Chainsaw cutter
A portable saw-cutting machine that has a series of teeth fitted on a chain that keeps revolving with the help a machine. This machine runs on petrol and can work without electricity. There were two varieties of chainsaw cutters—one 23 inch long and the other 18 inch long.
"Since this saw cutter is machine driven, it works fast. Unfortunately, most of the trees here have wet trunks. If they were dry, we would have cut through them even faster," said a member of the Kumaon Regiment.
This gadget weighs around 7.5kg and the machine has a horsepower of 3.35.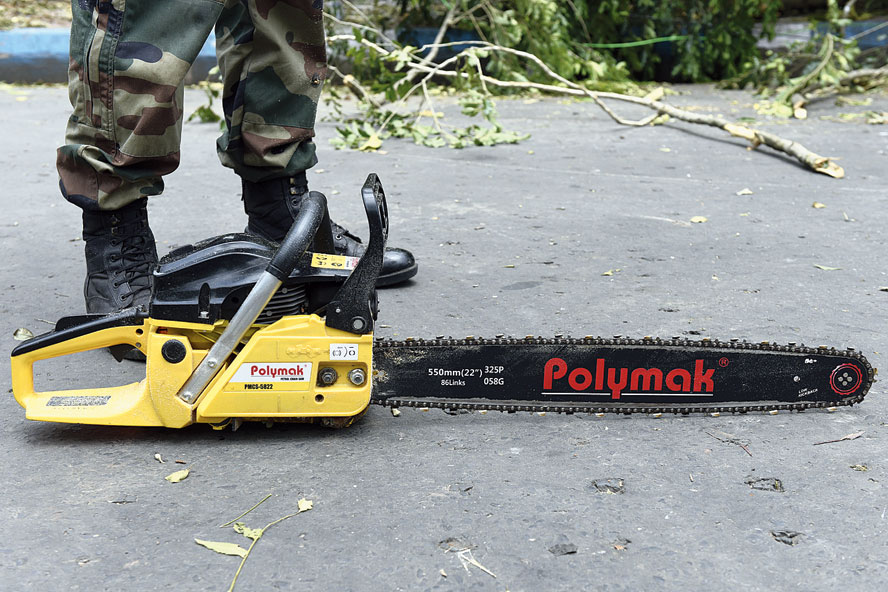 Payloader
A payloader was brought in to remove huge tree trunks and fallen branches. The payloader engine was of 92 horsepower and the machine had a pair of strong legs on which it could be mounted. Horsepower is a measurement of the ability to produce power. Domestic water pumps have power that ranges between 0.5 to 2 horsepower.
Payloaders used on Sunday had the ability to dig into a depth of 5.05m inside the ground. "In such a disaster you need a powerful backhoe so that tree trunks can be removed faster
from blocked thoroughfares once the trunks have been cut," said Captain Vikram Dhane, of the Engineers Regiment. "Without such powerfulf payloaders, one would end up spending lot of time in cutting and pruning."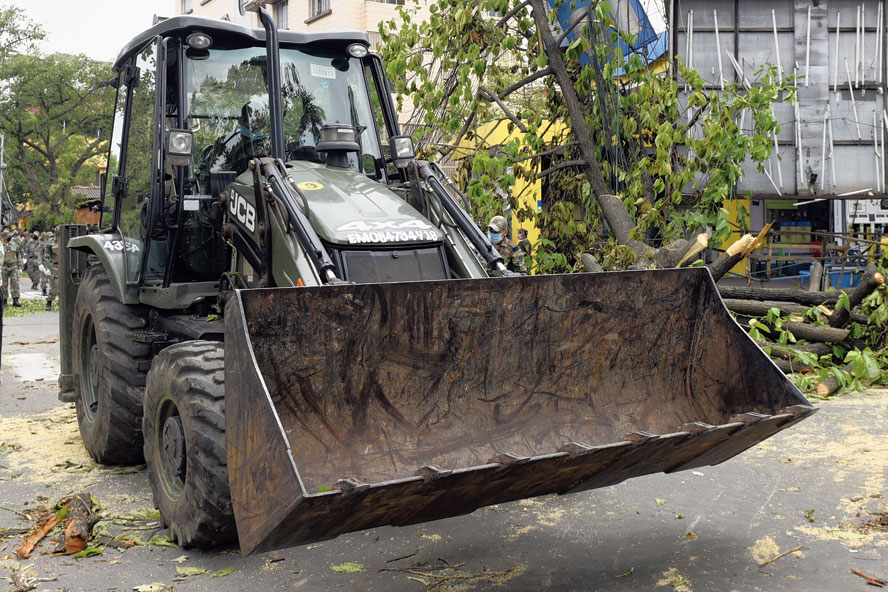 Hand-held manual saws
This tool has wider and longer panels than the ones commonly used. Officers said the longer the distance between the head and the toe of a saw, the greater the number of teeth. This makes cutting through a surface faster.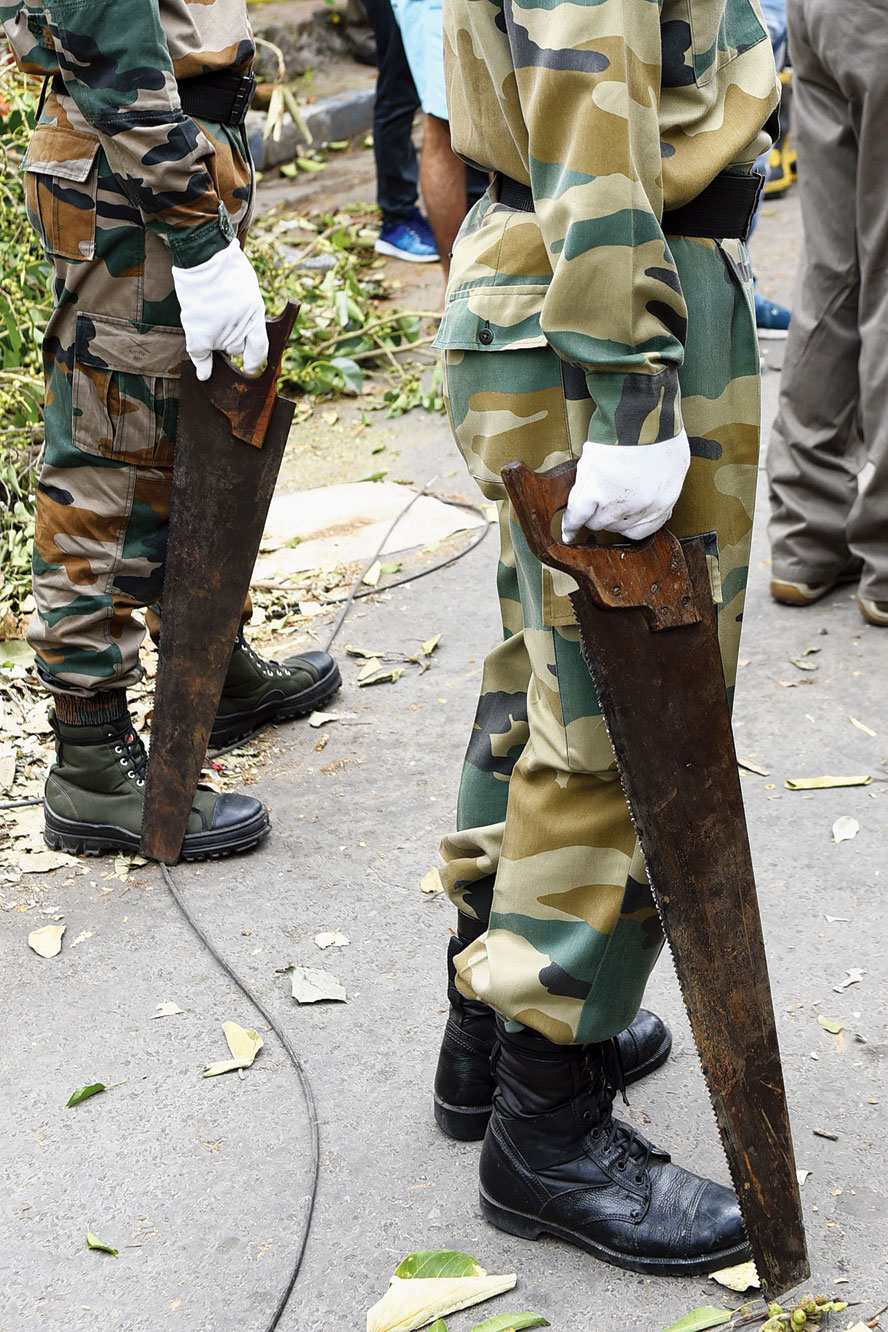 Wire cutter
Long-handled cutters were brought in to remove cables and wires that remained entangled with tree trunks and branches. Once a payloader cleared a thoroughfare of trees, these were used to cut cables and wires so that vehicles didn't face obstruction in moving through.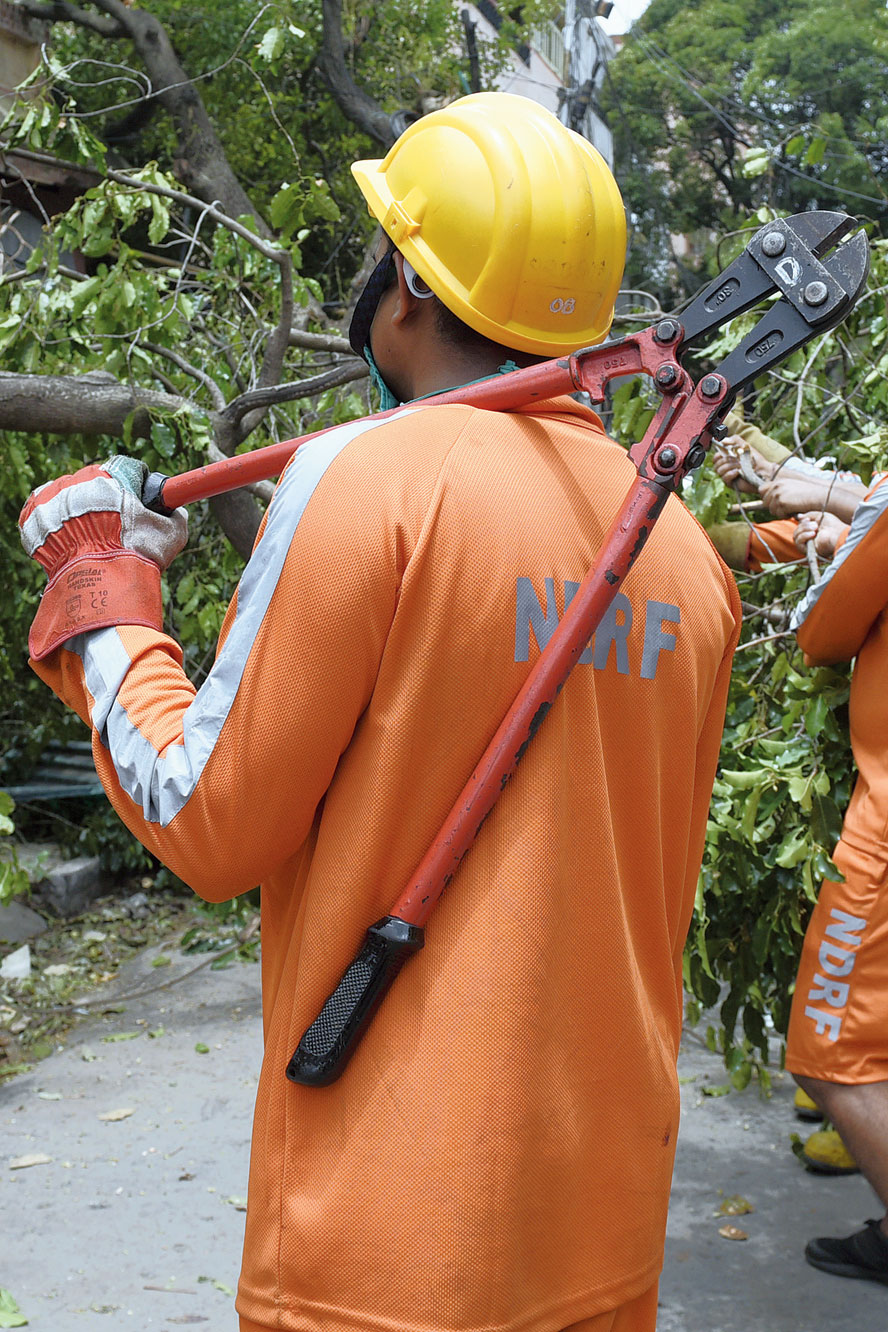 Choppers
They were of two varieties. One with a small head and a long handle and the other are shorter ones. The long-handle ones (in picture) were used to complete the task of cutting down a branch that had been partly sawed through with a chain cutter or a hand-held saw. The shorter ones were used on smaller branches and thin wires that came in the way of a chainsaw cutter