St. Xavier's help in ravaged district
Institution provides drinking water to the residents of the locality, lets them charge their phones on campus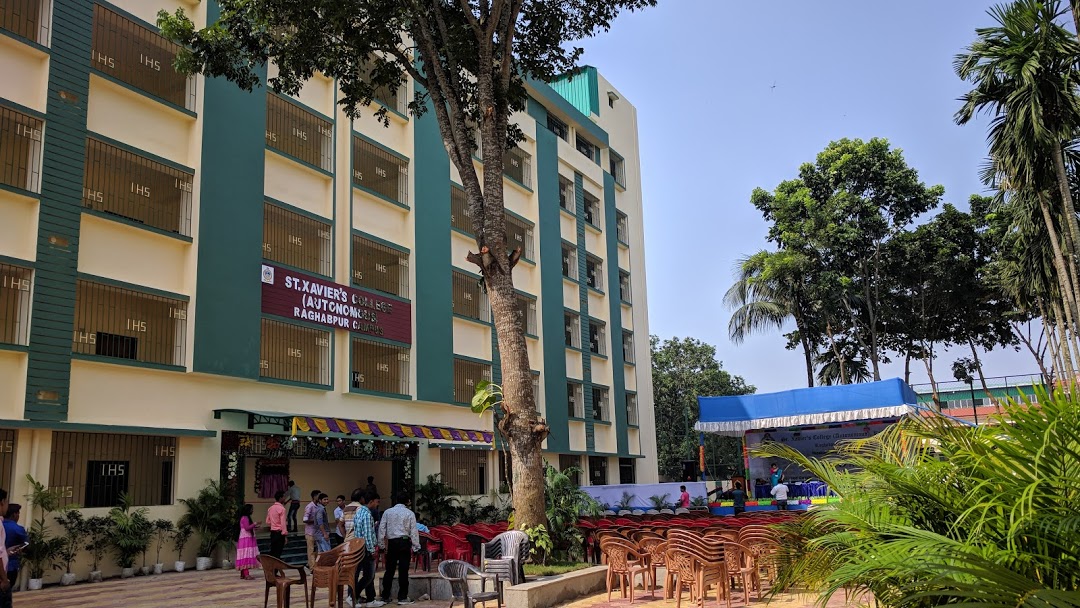 St Xavier's Raghabpur campus
(www.st-xaviers-college-raghabpur-campus.business.site)
---
Calcutta
|
Published 24.05.20, 10:05 PM
|
---
Hundreds of residents of a South 24 Parganas pocket, battered by Amphan, are getting drinking water from St. Xavier's College (Autonomous), which runs a campus in the area.
Most students at the St Xavier's Raghabpur campus are from underprivileged families. Sons of daily wage agriculture labourers, they are first-generation learners.
The campus had given shelter to many families in the neighbourhood on Wednesday evening, when the storm was ravaging South 24 Parganas. Many homes in the area have been destroyed. There is no power and drinking water at many homes.
"As a part of our Jesuit values in St. Xavier's, we are committed to the holistic well being and development of our students and always want to see that they are taken care of even outside the institution, especially in this hour of crisis. The students and our neighbours should feel assured that at this trying time, the college along with our alumni association, is with the students in particular and the local community in general," said Father Dominic Savio, the principal of the college.
"The area remained powerless and without supply of drinking water till Sunday. We are providing drinking water to the residents of the locality. The college is also proving power to the local people to charge their mobile phones," said Firdausul Hasan of the the St. Xavier's College Calcutta Alumni Association, which had organised the relief.
Storm of 1864
The 75th edition of St Xavier's Magazine in 1935 had a piece on a "terrific cyclone in 1864 in Calcutta". Excerpts from the description follow.
'On October 5, a terrific cyclone shook Calcutta; life and property were at its mercy, and a frightful destruction was the work of its fury. The College suffered in the general devastation. Doors and windows were torn from their hinges and dashed to pieces. A sunny morning dawned on a ghastly scene; " houses wrecked, steeples destroyed, steamers disabled or sunk, hundreds of native boats cast ashore in hopeless plight, a three master stranded in the Eden Gardens, and thousands of corpses floating in the river oceanwards. The damage was immense, 25 crores for Calcutta alone. It was estimated that in Bengal and near Masulipatam, where a tidal wave swept over the land, 100,000 people had been drowned or killed."
The college was a major sufferer in the tragedy. "But Father Depelchin rose to the occasion. He appealed to a generous public and went about begging and mainly through his efforts new buildings saw the light of day," said Father Felix Raj, vice-chancellor of St. Xavier's University.