Power cuts leads to medical woes around the state
Heightened stress and panic triggered by crippled homecare lead to complaints of illness among the elderly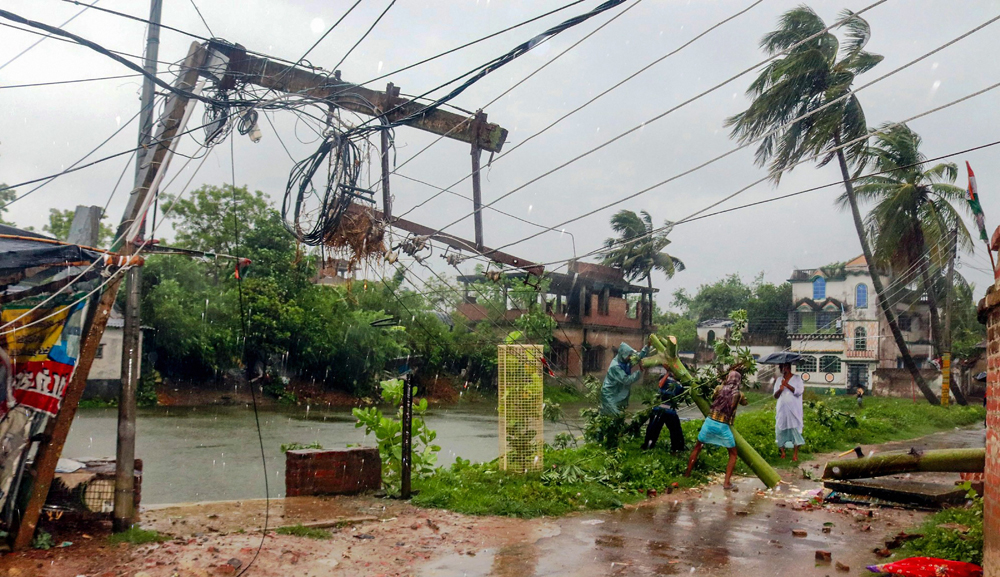 ---
|
Calcutta
|
Published 24.05.20, 09:55 PM
---
Prolonged power cuts and lack of telephone network in the aftermath of Cyclone Amphan have crippled homecare for the elderly, leading to stress and panic which, in turn, are triggering complaints of illness.

A number of elderly people had to be hospitalised after they complained of uneasiness induced by stress and panic, said doctors and homecare providers.
An elderly woman from Lake Town, who has hypertension and diabetes and also suffers from a renal disease, passed out on Friday and had to be admitted to hospital.
"The blood sodium level had dropped, probably because of excessive sweating. Her condition is stable and she will be discharged soon," said a doctor who treated her at a private hospital off Bypass.
A man who lives on Prince Anwar Shah Road said power supply to his house was disrupted on Wednesday evening and was restored only on Saturday evening.
"My father-in-law, who is almost 80 and has a cardiac stent implanted, started having panic attacks from Friday. Almost every 10 minutes, he was asking me and my wife whether anybody has contacted CESC and what were they doing about it," said the man, who works in a private sector company.
"As hours passed and power was not restored, he became more restless and we were worried," he said.
Anxiety and worries were leading to restlessness and panic attacks, said doctors.
There were also worries about vital medicines like insulin, which need to be stored below a certain temperature, getting damaged because refrigerators were not functioning in many houses in the absence of power.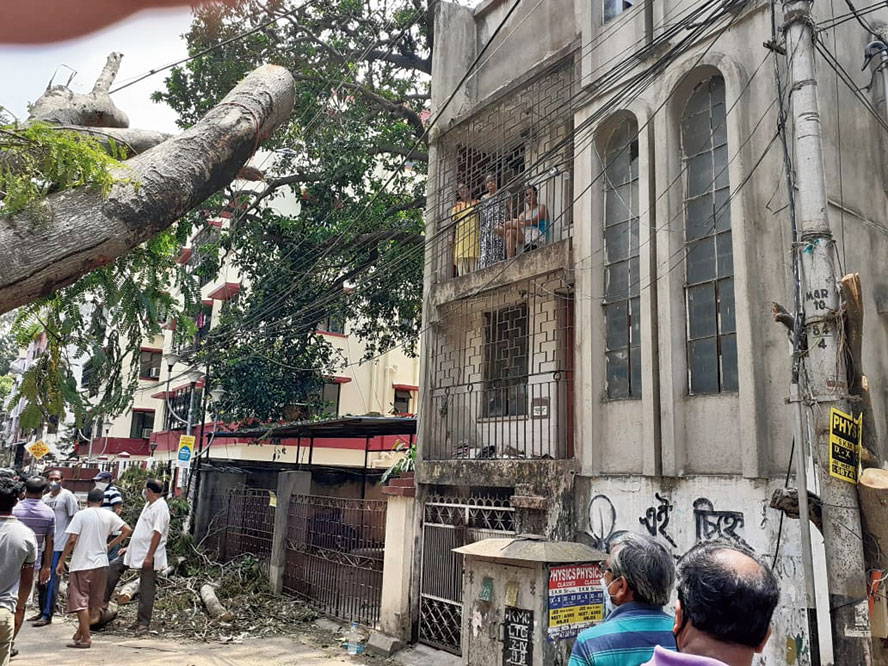 "Our care providers had to request pharmacies in neighbourhoods who have inverter sets to store insulin of many such patients till the power was restored at their homes," said Mou Roy, the director of Rising Care, a home healthcare agency.
At some households, where elderly people need oxygen support throughout the year because of conditions like chronic obstructive pulmonary disease, long hours of power cuts meant devices becoming non-functional.
Oxygen concentrator, a device that concentrates the oxygen drawn from the air, cannot function without power. Most of those in need of the device keep oxygen cylinders as back-up. "Those who did not have oxygen cylinders were calling us up to know how to hire them," said a healthcare agency.
"The panic and anxiety were mainly because of two reasons — power outage for long hours, which caused severe discomfort and stress, and lack of connectivity, especially for the elderly staying alone who could not get in touch with their children," said physician Amitabha Saha.
Apollo Home Healthcare received several such distress calls over the past four days, said its officials.
"Counsellors taking the calls had to reassure the callers, who were worried what would happen to them if the power was not restored soon. They were also worried about not being able to connect with their children," said Souvik Bhattacharya, the unit head of Apollo Home Healthcare in Calcutta.
Bhattacharya said connectivity issue also severely affected telemedicine, a facility many people opted for after the lockdown had been imposed to tackle the spread of the novel coronavirus.
According to him, the company's call centre in Hyderabad received about 50 calls from Calcutta in a day but doctors could not be contacted for consultation.
"The doctors were not available over the phone. The callers were asked to visit hospitals if there was an emergency," said Bhattacharya.
Most people wanted to consult doctors because they were running a temperature or having diarrhoea, or suffering from stress caused by long hours of power outage.
Private hospitals failed to provide ambulances in many cases because roads were blocked by uprooted trees.
"There were requests for nurses and paramedics but we could not send them because vehicles could not move," the CEO of a private hospital said.
"We had to conduct dialysis of at least three Covid-19 patients without even verbal consent from relatives because the phones were not reachable," said an official of a private hospital.