Power and water protests in Calcutta
Without basic ameneties for the 5th consecutive day, citizens block streets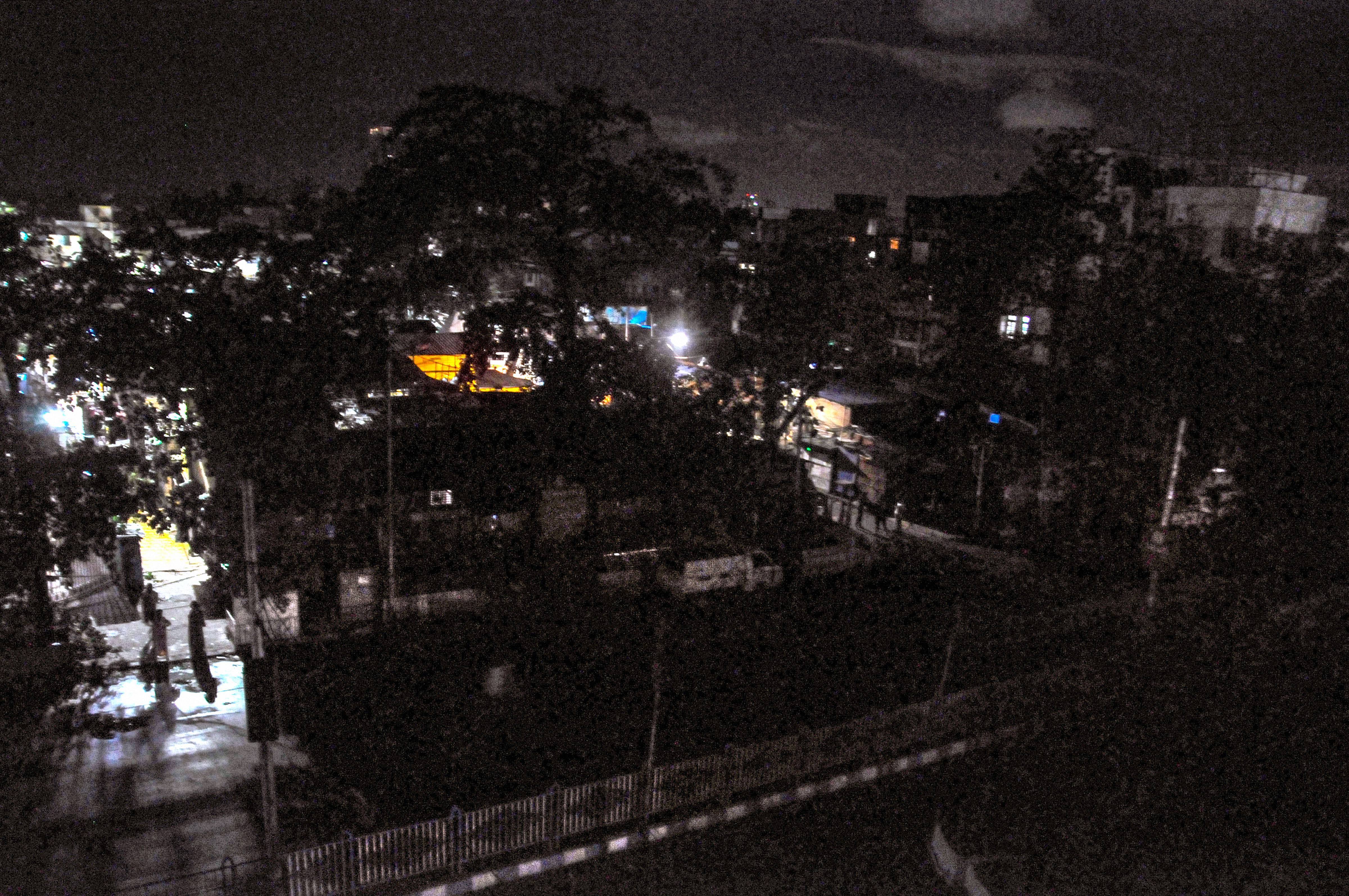 A neighbourhood is seen partially lit after several electric poles were damaged in the aftermath of Cyclone Amphan in Calcutta on Thursday.
(PTI)
---
Calcutta
|
Published 25.05.20, 08:38 PM
|
---
Several pockets of the city remained without power and water for the fifth consecutive day, since Cyclone Amphan passed, on Monday. People took to the streets to protest the delay in restoration of power and water supply.

Jadavpur
Residents of Jadavpur and adjoining areas blocked Raja SC Mullick Road on Monday.
"We cannot charge our phones. We have no water for five days, no electricity. We will not allow any car to pass till someone comes here to restore electricity," said a resident of Baghajatin.
Vehicles from Garia towards Jadavpur were stopped and forced to make a U-turn from near Baghajatin.
Prince Anwar Shah Road
Women stood on Prince Anwar Shah Road, saying they had no option but to agitate to draw the attention of the authorities. "Do we have to set up a road blockade to get our power supply restored? We have not done that till now. But now we are forced to," said a homemaker.
Ranikuthi and Naktala
Multiple blockades were put up in Ranikuthi and Naktala. "We have cut trees and cleared roads but unfortunately we lack the expertise to restore power," said a police officer.
Behala and Parnasree
People took to the streets demanding restoration of power. "It has been more than 110 hours (since the cyclone) and yet there is no power," said homemaker Pritha Bagchi.
Dum Dum and Belghoria
Pockets in Dum Dum and Belghoria that have been without power erupted in protest throughout Monday. In Dum Dum, places along the railway station and parts of SK Deb Road are still waterlogged.
Row over cop death
Some cops smashed flower pots and furniture at Garfa police station on Monday alleging a colleague died because he was forced to work despite being unwell and did not get proper medical care, police said.
"A 47-year-old constable of Garfa police station was shifted to MR Bangur Hospital on Sunday after he complained of breathlessness at a quarantine centre in Domjur, Howrah," Subhankar Sinha, joint commissioner, headquarters, said. "On Monday morning, he passed away. He had tested negative (for Covid-19)."
Some of his colleagues reacted violently after receiving news of his death, the police said. A few overturned an almirah when S.P. Upadhyay, the officer-in-charge, tried to pacify them, the police said.