5 crore trees for Sunderbans: Mamata
The CM said 1,600sq km of the 4,200sq km of the forests were ravaged by the storm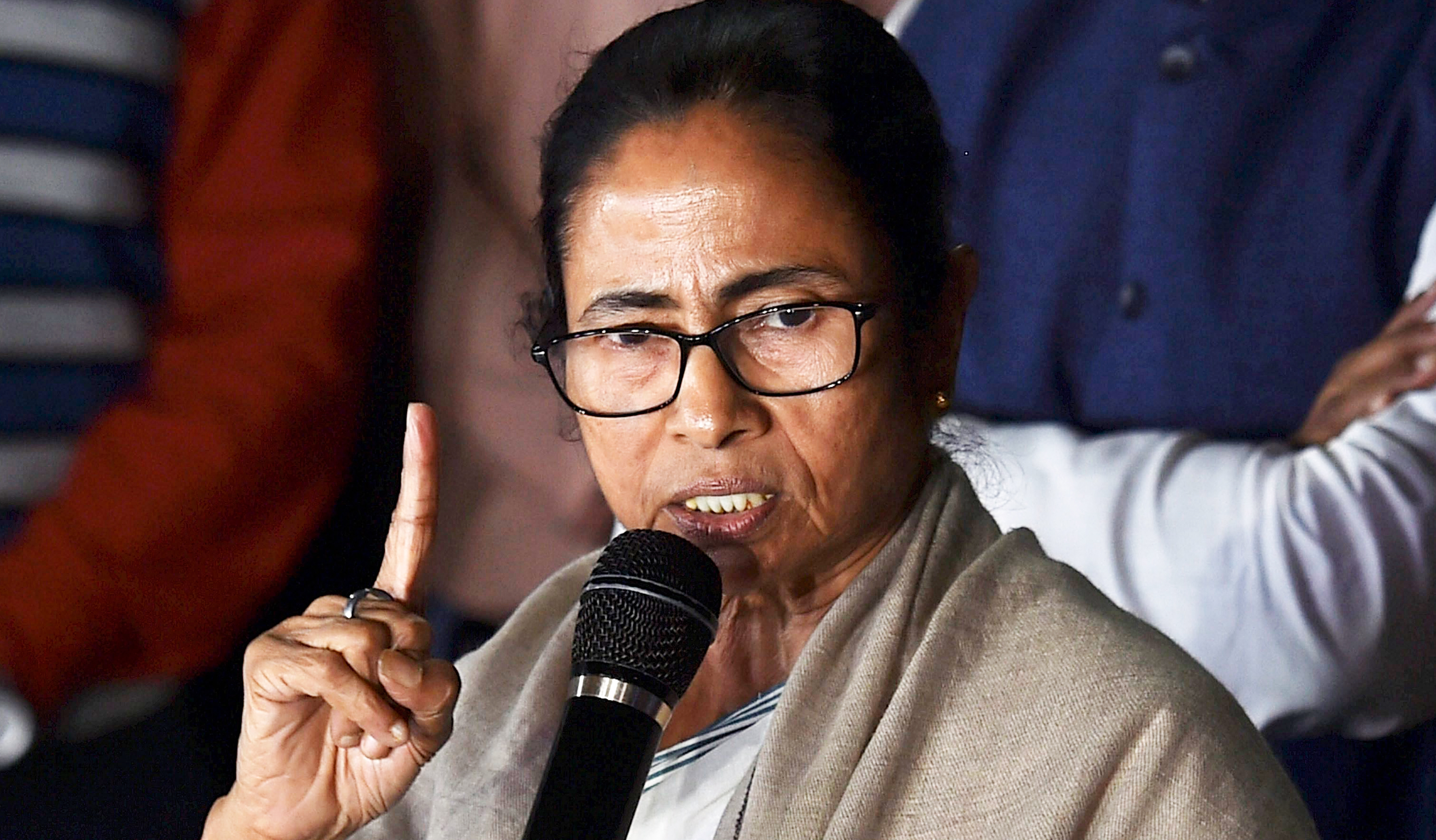 ---
|
Calcutta
|
Published 05.06.20, 09:33 PM
---
The state government will plant "five crore" trees in the Sunderbans to make up for the loss of mangroves because of Cyclone Amphan, chief minister Mamata Banerjee said on Friday.

Mamata said 1,600sq km of the 4,200sq km of the forests were ravaged by the storm. The mangroves are the protectors of the Sunderbans and by extension, even Calcutta. They have saved people from many natural disasters.
"A large section of the mangroves has been destroyed by the cyclone. Mangroves have saved the Sunderbans many times in the past, even during Aila (the cyclone that struck in May 2009). We will plant five crore mangrove trees in the Sunderbans," the chief minister said.
The state forest department will launch the programme on July 14. Ravi Kant Sinha, the principal chief conservator of forests, said trees would be transported from nurseries of the forest department in the Sunderbans area.
"We have nurseries in Jharkhali and many other areas in the Sunderbans. One-year-old trees will be transported from these nurseries and planted along the coast," said Sinha.
The plantation could be done by physically going down to the interface areas between the sea and the land, where the mangroves grow, or by throwing seeds on the soil.
Tuhin Ghosh, the director of Jadavpur University's School of Oceanographic Studies, said in places that were difficult to access, boats are taken as close to the land as possible and seeds are thrown on the soil.
Specialists working on the Sunderbans' ecology wondered whether it was possible to plant five crore saplings in the Sunderbans. Ghosh expressed doubt whether the state forest department has as many seedlings of mangrove trees.
Since the roots of mangrove trees are well spread, they need considerable space between each other, a naturalist pointed out.
The university professor and the naturalist lauded the plan to go for a plantation drive. "Mangroves act as obstruction against fierce winds and save the Sunderbans from damage caused by violent storms. The dense foliage breaks the wind speed. Besides, the mangroves trap sediments when water recedes during low tide. The sediments help in land building. This is the reverse of land being washed away by the sea. The trapped sediments raise the level of land," said Ghosh.
He said the plan to plant mangrove saplings was laudable but the forest department must keep the salinity of a place in mind.
Different regions within the Sunderbans are fit for different kinds of mangrove trees because salinity varies from one place to another.
"A particular mangrove tree may survive in one place but not in another in the Sunderbans delta. This happens because a tree can adapt to a particular level of salinity and salinity can differ from one place to another," Ghosh said.