100km on cycle to Namkhana for kids
Gopal Bhuniya left Behala around 4.30am on Friday and reached his village around 11am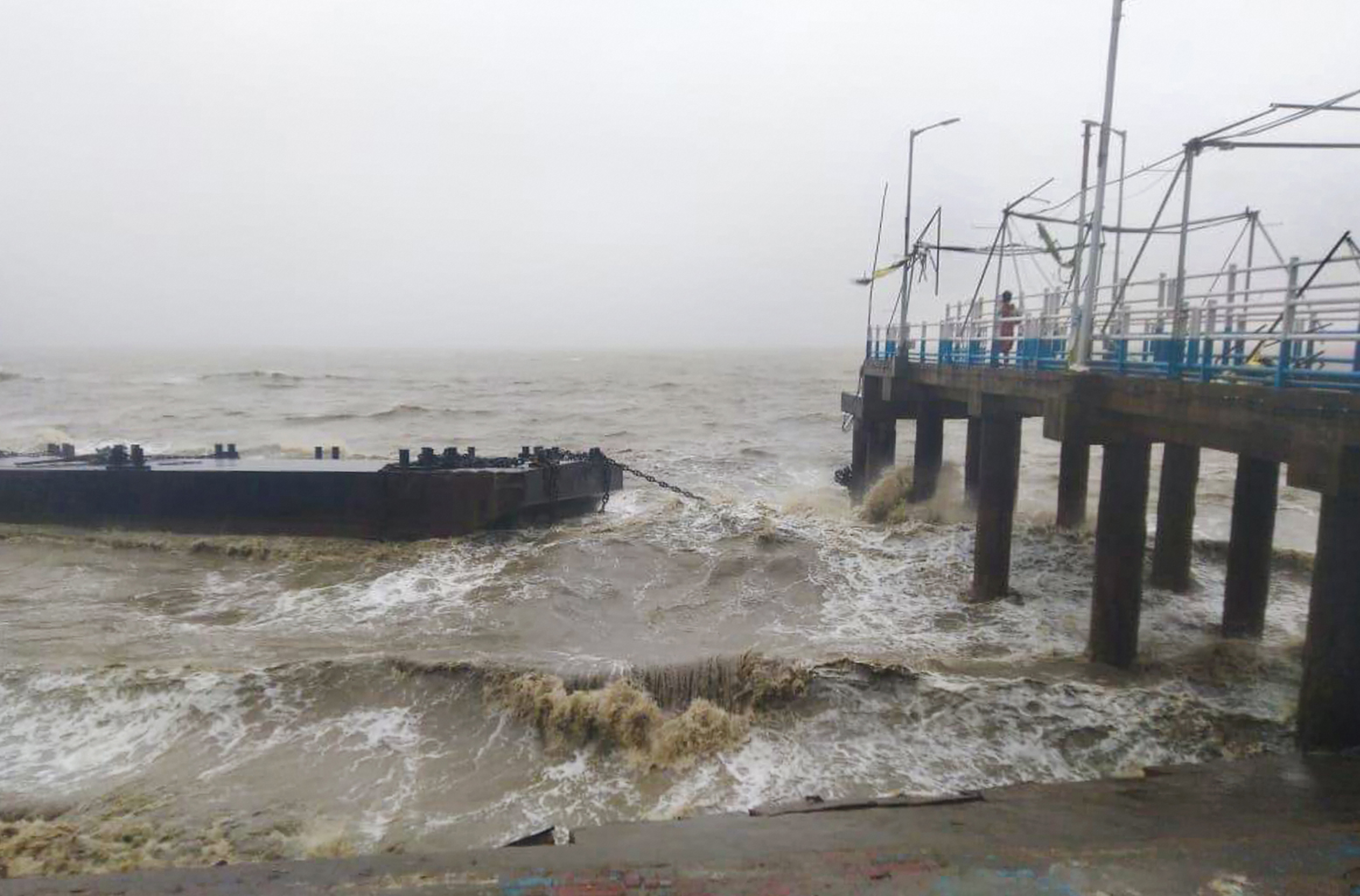 ---
|
Calcutta
|
Published 24.05.20, 10:09 PM
---
A man cycled close to 100km from Behala to Namkhana, near the spot where Cyclone Amphan had made landfall, because he could not contact his children back home after the storm.
Gopal Bhuniya, a cook at a fast-food centre in Behala's Bakultala, left his rented accommodation near the joint around 4.30am on Friday. He lives with his wife Nomita, a domestic help.
He reached Debnagar, his village some 7km from Namkhana, around 11am to find his village home almost razed to the ground but his children — 19-year-old daughter and 15-year-old son — and septuagenarian mother are safe.
Namkhana, one of the last land points before the Sagar Island, is 102km from central Calcutta.
The last time Nomita had spoken to her daughter — a final-year student of education (honours) at Namkhana College — was around 2pm on Wednesday, 30 minutes before the cyclone struck Sagar Island, 35km from Namkhana.
Sushama had spoken from a relative's three-storey house in the same village. The network was patchy. "She had just seen the tiled roof of our house flying in the air when the connection snapped," Nomita said.
For the next 38 hours, the couple tried calling their children and neighbours hundreds of times, but in vain.
On Thursday night, they decided Gopal would go home. They sounded a private taxi driver who demanded Rs 3,000 for a one-way trip even if the trip remained incomplete because of fallen trees and inaccessible roads.
They ruled out the taxi and Gopal left for Namkhana by 4.30am.
"I was worried for him. But the anxiety was killing us," Nomita said.
Around 9.30pm on Friday, her daughter's friend and her brother came to the Bhuniyas' rented accommodation in Behala to connect Sushama with her mother.
The conversation lasted barely a minute before the connection snapped again. "The house is almost gone. But we are all safe. Baba is here. You don't worry," Nomita quoted her daughter as saying.
Nomita said she had assumed that phone calls from and to Namkhana would not be possible. "I was almost certain that I would not get to know the fate of my children, good or bad."
Sushama had been staying with her parents in Behala since her college classes were over and she had taken up a teacher's job at the Behala branch of a pre-school. She had returned to Debnagar just before the lockdown.
Her friend, who works at the same pre-school, had received her call on her brother's phone. His was the only number that she could connect after trying all her acquaintances in Calcutta.
"She had cycled to a place, around 2km from our village, after hearing that the area had some semblance of network," Nomita said.
Sushama met her father on Friday and wanted to tell her mother that they were safe. She requested her friend to "somehow take her brother's phone" to Nomita and said she would call after 40 minutes to speak to her.