Crippled mother, son found dead at home
The police received an alert around 7.15pm on Thursday that a foul smell had been emanating from a building in Garia's Kanungo Park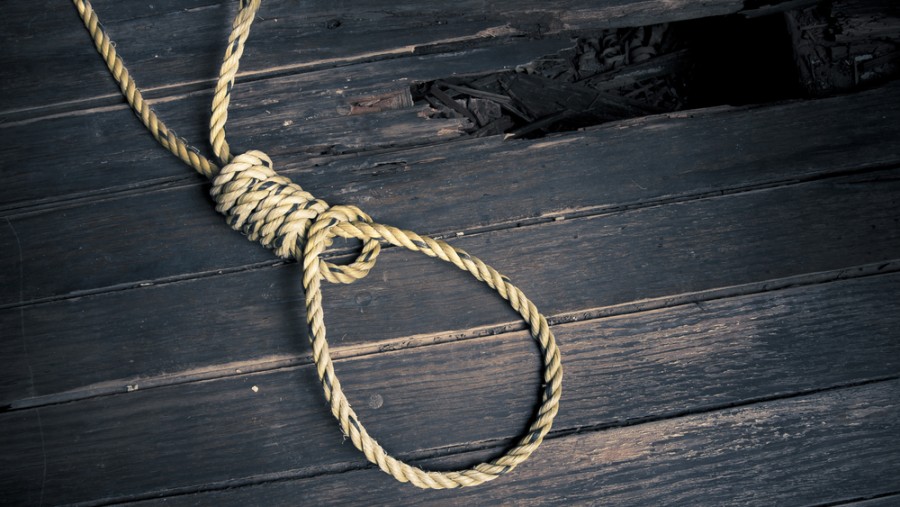 ---
|
Calcutta
|
Published 17.10.20, 01:44 AM
---
An overpowering stench from a two-storey building in Patuli prompted neighbours to alert police who broke into the house on Thursday evening and found an 88-year-old woman lying dead on the floor, maggots crawling on her.
The decomposed body of the woman's 50-year-old son was hanging from the ceiling fan in one of the rooms on the first floor. No suicide note was found.
Police have learnt during a preliminary investigation that the son, Subhomay Mitra, had recently lost possession of a bookstore at Lake Market that his late father had taken on rent. He was working as a contractual employee of the Calcutta Municipal Corporation.
Apart from him there was no one to look after his crippled mother, Manjusree Mitra, the police said.
The police received an alert around 7.15pm on Thursday that a foul smell had been emanating from a building in Garia's Kanungo Park. On reaching the spot, they found the main door locked from inside.
"We broke open the door and entered the house only to find the decomposed body of an aged woman lying on the floor. There were worms on her body. It was clear that the body was a few days' old. Her son was found hanging from the ceiling fan in one of the rooms on the first floor of the house," a police officer said.
The bodies were sent for post-mortem.
An officer familiar with the probe said that going by the condition of the bodies, it appeared the woman had died before the man.
"There were no injury marks on the woman. It seems to be a natural death. The post-mortem will reveal the cause of death. The mother and the son were lying dead inside the house for at least three to four days," the officer said.
Some neighbours told the cops that they had last seen the two a week ago.
Shankarananda Guha, an elderly neighbour, said the son had been depressed ever since he lost the bookstore his father had taken on rent. Mitra, the neighbour said, had been out of work for a few months.
There have been many incidents in the city of the aged and the uncared dying without anyone to keep tabs on them.
Calcutta police encourage elderly residents to enrol with Pronam — a project that involves cops from local police stations keeping in touch with the aged.
Elocutionist no more
Elocutionist Pradip Ghosh passed away at his Jodhpur Park home on Friday. He was 78. Chief minister Mamata Banerjee described him as a "bright star in the world of elocution" in her condolence message.