Covid waste notice to 2 hospitals
AMRI has been fined Rs 10 lakh, Satyabala hospital Rs 5 lakh, following an investigation by the board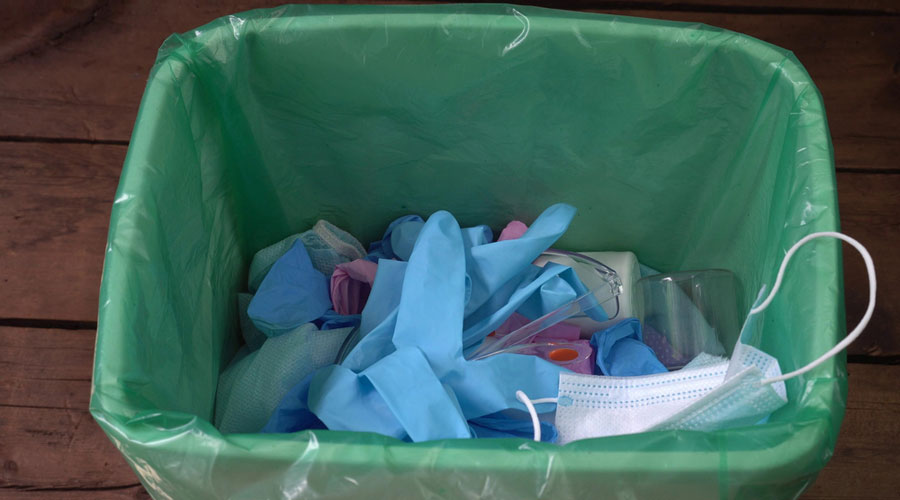 ---
|
Calcutta
|
Published 16.09.20, 04:16 AM
---
The state pollution control board has slapped showcause notices and imposed fines on two hospitals, AMRI Salt Lake and Satyabala ID hospital in Howrah, for flouting Covid waste management rules.
"AMRI has been fined Rs 10 lakh, Satyabala hospital Rs 5 lakh, following an investigation by the board," board chairman Kalyan Rudra said on Tuesday.
The unit was inspected by West Bengal Pollution Control Board officials on August 17, the board said in its order. "During inspection, officials found yellow and red bags of biomedical waste in huge numbers stored in the open in a non-designated area…. This is a violation of the Bio Medical Waste (Management & Handling) Rules, 2016."
While yellow bags are supposed to contain infectious anatomical waste and medicines, red bags are meant for contaminated medical waste.
Subsequently, the board ordered AMRI to "submit an EC (environmental compensation) of Rs 10 lakh within 10 days" from the date of issue of the board's letter, which is August 28, 2020.
A board official said the hospital had sought a waiver.
A spokesperson for AMRI said the government-notified medical waste lifting agency was at fault because it did not clear the Covid medical waste within the stipulated time and that led to the dumping.
"We have earlier communicated the problem to the PCB," the spokesperson said. The hospital has set up a dedicated room to keep medical waste, including PPEs, he said.
"They should have done it to start with as per the norms… they cannot pass the buck and blame the agency,"a public health expert said.
Satyabala ID hospital, a government unit treating Covid patients, has been fined as it was found during inspection that the "unit has not installed ETP (effluent treatment plant) and was operating without the valid consent" to handle biomedical waste.
Earlier people had complained against the hospital for scattering infectious medical waste and PPEs.
"We are not in a position to invest in an ETP ourselves and we had referred the matter to higher authorities," a hospital official said.
"We have already sent a letter apologising to the PCB for the violation and promised that there would not be any repetition of such violation," Bhabani Das, the chief medical officer of health, Howrah, said.