Covid vaccine and cancer survivors
The struggle for survival seems to be never ending, a cancer survivor's tale is now to fight and overcome the fear of coronavirus as well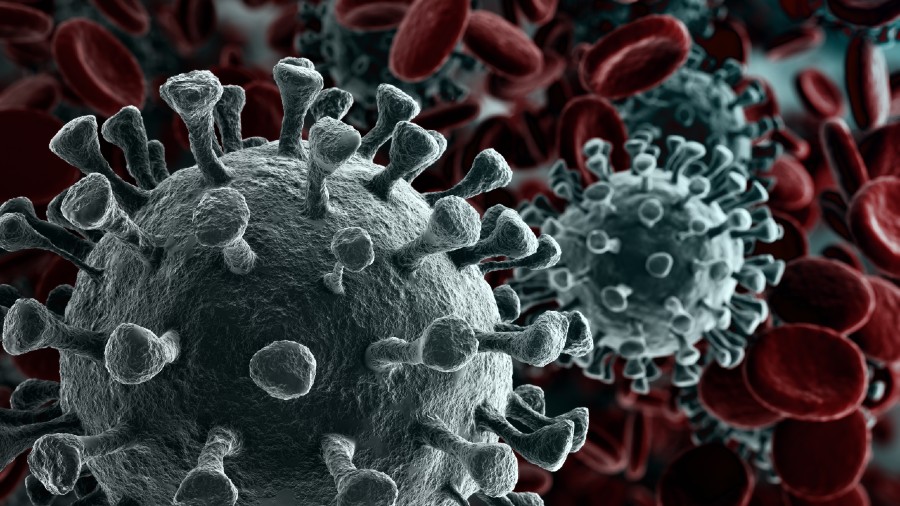 ---
|
Calcutta
|
Published 21.06.21, 01:36 AM
---
Covid is the worst calamity of this century so far. Cancer and Covid make a lethal combination, though recovery is possible in both. Cancer patients and their families fight not only the disease but also the social stigmata and even ostracisation at times. Over-inquisitiveness, undue sympathy, unnecessary queries from neighbours and "well-wishers" tend to further demoralise the cancer families.
The advent of Covid has worsened the situation.
The struggle for survival seems to be never ending, a cancer survivor's tale is now to fight and overcome the fear of Covid as well.
Maintaining physical distancing, wearing masks, hand sanitisation are mandatory, though vaccination seems to be the more logical solution. Cancer patients are more vulnerable than the normal population to infection with the Covid virus, though the outcomes may not be worse.
Precautions need to be followed diligently.
The government took steps to make the vaccine available as early as feasible and identified individuals with comorbidities for priority vaccination.
Unfortunately, all cancer survivors were not included. Only those patients with solid cancers diagnosed on or after July 1, 2020, or those still undergoing treatment were included. This meant that the large majority of cancer patients who underwent therapy prior to July 1, 2020, were denied access to priority vaccination.
This demoralised many cancer families.
There have been unending queries from many patients regarding the safety, efficacy and complications related to the vaccine.
At present, the available vaccines have been declared safe and efficacious. The complications are minimal and that can be managed easily.
Many are confused regarding which vaccine to take, Covishield or Covaxin.  At present, both are approved and have been shown to be effective. No direct comparisons are there to establish superiority of one over the other.
Thus it is best to take whichever is available earlier. Since cancer patients are prone to develop severe form of the disease, it is best to take the vaccine at the earliest opportunity.
However, if anyone has a history of major allergies, the opinion of the treating oncologist is mandatory.
The gap between the two doses of vaccine has been controversial and there have been repeated changes in the past few months.
The current government regulations state that for Covishield, the gap should be 12 to 16 weeks and for, Covaxin four to six weeks.
Though there has been a lot of discussion on this issue, it may be best to follow the government guidelines.
Those who have been infected already also need to be vaccinated irrespective of their antibody status as vaccines offer additional safety. The recommendation is that they need to be vaccinated preferably three months from recovery to achieve the best results.
Even the immunocompromised patients need to be vaccinated after consultation with their oncologist as there is always some benefit --- it may reduce the severity of Covid infection.
The common side-effects like pain at injection site, mild fever or weakness can easily be overcome and it should not be a reason to avoid vaccination.
The initial reluctance to get vaccinated among the common people is now gone and many are eagerly waiting for their turn.
Cancer treatment does not become less effective after vaccination as some allege. Those undergoing surgery may take the vaccine preferably two weeks after surgery.
Patients undergoing radiotherapy should wait till the therapy is over and take the vaccine a couple of weeks later if blood counts are normal. Chemotherapy is a long-term treatment, which may continue for six to eight months.
The vaccine can be taken in between cycles when the blood counts are normal.
Patients who have undergone stem cell transplantation should wait for six months for vaccination.
There must always be a balance between risk and benefit and the treating oncologist will determine that individualising every case.
There is an additional risk of comorbidities like diabetes and hypertension, and respiratory, cardiac and renal disorders, not to forget obesity. These conditions may increase morbidity significantly.
However, there are some issues which must be considered as priority by the cancer families.
⚫Vaccination is strongly recommended, the benefits are much more than risks 
⚫All available vaccines are safe and efficacious, none can be deemed superior as there are no direct comparisons between them so far
⚫Cancer treatment does not become less effective after vaccination
⚫Do not delay cancer treatment for fear of Covid, the prognosis will be worse
⚫There is a possibility to get infected with Covid during cancer treatment, but untreated cancer carries a much graver prognosis
⚫Maintain physical distancing, wear mask, sanitise hands frequently and avoid smoking
During the last year, Covid has proven that life is indeed fragile and death of an apparently healthy person is not impossible. Losing near and dear ones have become commonplace.
Covid has also taught us to fight for survival, learn to protect precious lives and take adequate precautions.
Cancer families are fighting a more difficult battle. They have to fight mental and physical agony, along with social stigmata, ostracisation and even workplace isolation. However, in spite of all odds, victory seems imminent.
Get vaccinated.
Dr Gautam Mukhopadhyay is secretary, Bengal Oncology Foundation, and clinical director, department of surgical oncology, Peerless Hospital, Calcutta