Covid stigma torments cardiac patient in Calcutta
Nursing home accused of denying treatment because of respiratory symptom; finger at hospital too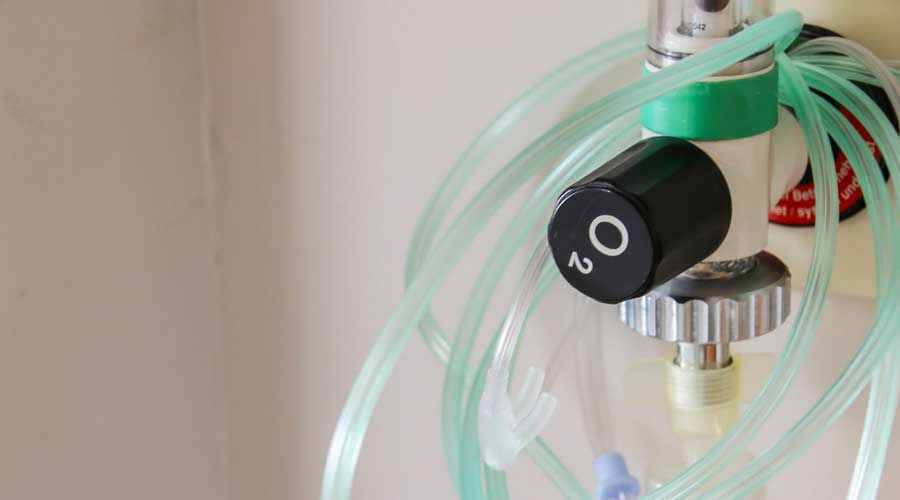 Anupam complained of abdominal pain and then severe respiratory distress on Monday, family members said.
Shutterstock
---
Calcutta
|
Published 06.08.20, 03:42 AM
|
---
A 32-year-old man from Arambagh, in Hooghly, who suffered "severe cardiac failure" on Monday, was allegedly refused admission by a nursing home after a doctor there learnt that the patient was suffering from respiratory distress, a Covid symptom.
A government hospital in the town then allegedly kept Anupam Samanta on oxygen for a day. Finally, when the family wanted to shift him to Calcutta, the hospital authorities allegedly refused to help them get an ambulance. Family members said they had to bargain for hours with private ambulance operators in the hospital compound and paid Rs 4,800 to one to shift the patient to Calcutta.
Anupam, a civic volunteer in Arambagh, was admitted to the intensive care unit of Peerless Hospital early on Wednesday. Doctors at the hospital said his condition was critical.
Anupam's plight once again highlights rampant violation of government directives that no patient could be denied admission and ambulances must be made available to patients when required.
Anupam complained of abdominal pain and then severe respiratory distress on Monday, family members said. A local doctor advised hospitalisation.
"We took him to a nursing home in Arambagh. A receptionist lady at the emergency ward spoke to a doctor, who was apparently upstairs, over the phone. The lady told the doctor that the patient was suffering from respiratory distress," recounted Tapas Samanta, Anupam's brother-in-law. "She immediately told us that the doctor said there was no vacant bed."
The family suspects the nursing home denied Anupam admission because the doctor thought he was suffering from Covid-19.
Around 2am on Tuesday, Anupam was taken to Arambagh Sub-divisional and Superspeciality Hospital, where he was allotted a general bed and put on oxygen support.
"We requested doctors to shift him to the ICU but they said the hospital did not have such a facility," Tapas alleged. The doctors conducted an X-ray of the chest and an electrocardiogram.
They said Anupam's condition was critical and that he needed to be shifted to a hospital with better facilities. "When we asked a doctor to refer my brother-in-law to another hospital, he wondered where he should refer the patient to because most hospitals are only treating Covid cases," Tapas said.
Later, on Tuesday evening, the family contacted Peerless Hospital. On being told that the patient could be accommodated in the ICU, they tried to hire an ambulance.
Tapas alleged that a nurse asked them to get in touch with the ward master for the ambulance. "But the ward master pleaded helplessness saying he lived 30km away and did not know any ambulance operator in Arambagh," alleged Tapas. "When we requested him to arrange for an ambulance by dialling 102 (a government service), he said all ambulances were reserved for pregnant women."
A number of ambulances run by private operators had queued up on the hospital premises. "A few of them first refused to ferry Anupam. Then one driver said he would go after two hours," Tapas said. But after two hours, the driver refused to move.
"We realised they were trying to pressurise us. Finally, one operator said he would go but demanded Rs 5,500," he said. Following repeated requests, he reduced the amount to Rs 4,800. The distance between Arambagh and Peerless Hospital is around 100km.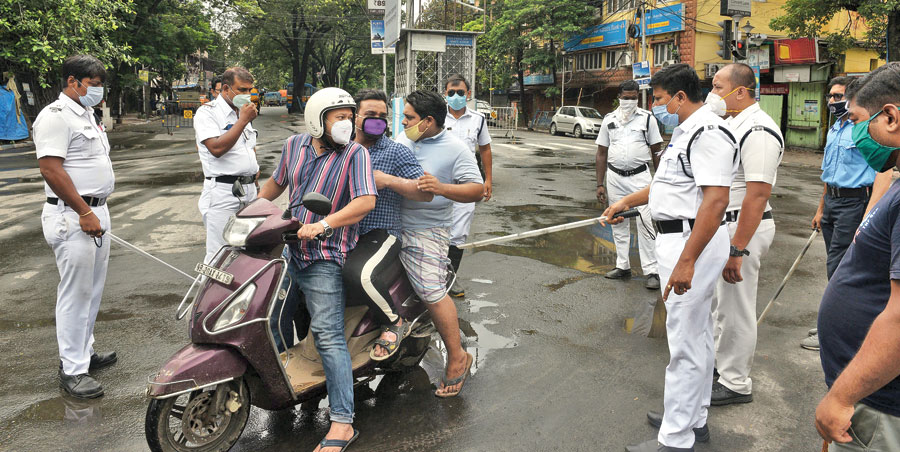 "The patient was brought to the emergency early on Wednesday and has been detected with severe heart failure. His condition is extremely critical," said Sudipta Mitra, the chief executive of Peerless Hospital.
Siddhartha Dutta, the acting superintendent of Arambagh Sub-divisional and Superspeciality Hospital, said the hospital had only six beds in a high dependency unit with two step-down beds, but no ICU bed. "All these beds are occupied," he said. "A Covid antigen test was conducted (on Anupam) and the result was negative."
Dutta said for 10 hospitals in the Arambagh sub-division, including six block primary health centres, there were only four ambulances to ferry Covid patients. "The rest are for pregnant women," he said.
"The patient was administered injection and given oxygen support. Whatever was possible with that infrastructure, we did," he said.