IIT scholars seek time to leave campus
Students who were still on campus were urged to leave as 10 people, five of them students, had tested Covid positive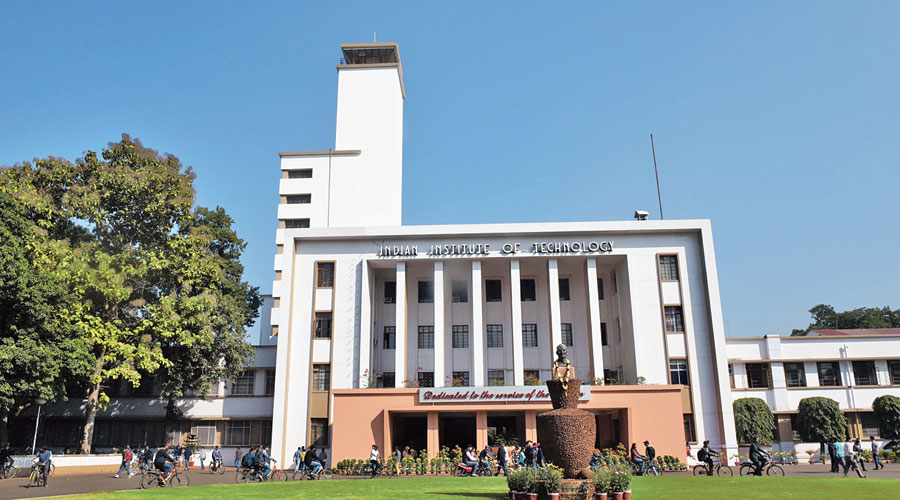 ---
Kharagpur
|
Published 31.08.20, 03:38 AM
|
---
Sixty-five research scholars at IIT Kharagpur wrote to the institute's director on Saturday night that they were unable to leave the campus by Sunday and sought permission to stay on till the situation became normal.
The students said they could not return home now because trains were not running and some of their family members had comorbidities. 
IIT Kharagpur director Virendra Kumar Tewari had on Wednesday urged the students who were still on the campus to leave by August 30 as 10 people, five of them students, had tested positive for Covid-19.
"We will allow students who could not leave by Sunday to stay for a few more days, but they will have to leave at the earliest," an official of the institute said.
The students mentioned in the letter that some of them were from remote areas, which could only be reached by train. The government is yet to start regular train service.
Family members of a number of students are aged and/or suffer from comorbidities. "In view of the rising number of Covid cases on the campus, parents are worried that we might take the dangerous virus home," a student told Metro.
For some students, floods in various places are coming in the way of returning home. 
This newspaper asked director Tewari about the students' appeal. He said: "The students are like our children. I would urge them to go to their hometowns without further delay. We have kept them as long as possible. Now when cases have been reported, it is no longer safe to stay on the campus." 
What about the problems the students mentioned in their letter to him? "They have to realise we are urging them to go as the institute is concerned about their health," he said.
The students blamed the institute for not letting them go home before the start of the lockdown. "When the IITs in Kanpur and Guwahati were vacating their hostels in March, we had requested the authorities here that we be allowed to go home. There were only a few Covid cases then. But the dean of students' affair, Somesh Kumar, had said in a notice that it was safer to be on the campus," said a research scholar.
Repeated calls to Kumar went unanswered.
Tewari said: "We have done everything for the welfare of our students. When the institute allowed the students to stay, several parents praised us. When we had asked them to vacate the hostels by June 20, most of them left. If they could go home, the remaining students too can."