Covid-hit economy tightens trafficking noose around girls
Over 70 child marriages have been averted in two districts of Bengal since April, said rights activists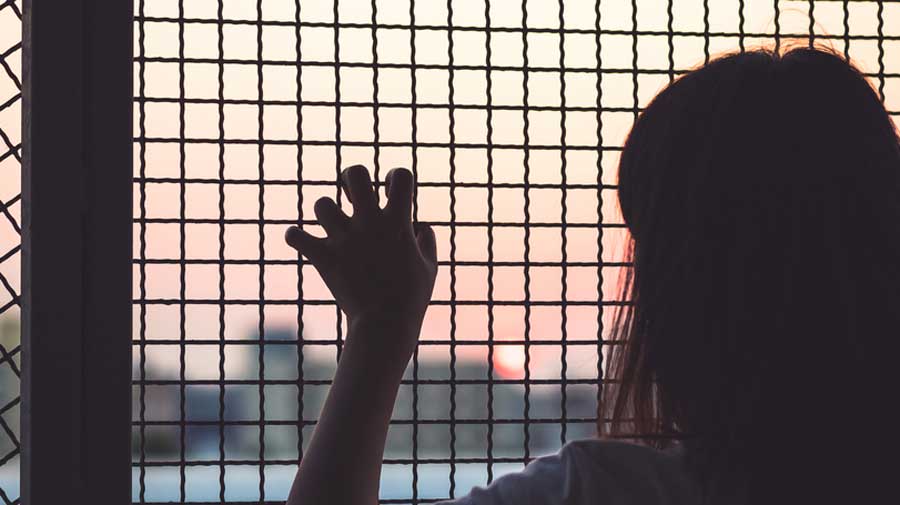 The districts, North and South 24-Parganas, are infamous for being trafficking hotbeds. For every averted case, at least two go unnoticed, they said.
Shutterstock
---
Calcutta
|
Published 22.09.20, 12:42 AM
|
---
The cash crunch, resulting from a Covid-induced economic slump, is getting starker. And so is the vulnerability of daughters.
Over 70 child marriages have been averted in two districts of Bengal since April, said rights activists.
The districts, North and South 24-Parganas, are infamous for being trafficking hotbeds. For every averted case, at least two go unnoticed, they said.
Activists have attributed the rise in the number of cases to the economic crisis triggered by Covid-19, which has landed thousands of families in abject poverty. Many parents are considering getting their minor daughters married to men who do not demand dowry. Traffickers are on the lurk for such vulnerable girls to force them into prostitution.
Metro had in June reported how a string of child marriages was stopped in South 24-Parganas. The number has since kept rising.
"We have stopped 32 child marriages till September 15. There are a dozen reports every month. Before the pandemic struck, we used to deal with a couple of cases every month on an average," said Kakali Das of Goranbose Gram Bikash Kendra, a Canning-based NGO that works to curb trafficking and rehabilitate survivors.
The NGO has coordinated with local police and the Childline India Foundation to intervene and stop child marriages in areas like Canning, Kultali and Basanti.
Child marriage is often the first step towards trafficking of a girl, said Das.
Earlier this month, a 14-year-old girl from Kultali was "rescued" from the outskirts of Bangalore. The girl was "reported missing" in August.
"She got married to a man who took her to the southern state on the pretext of getting her a job. The girl sensed danger and managed to escape before he could sell her," said Das. The girl is now at a shelter home in Bengal and is being counselled by Goranbose Gram Bikash Kendra.
Things are no different in North 24-Parganas.
"We have prevented over 40 child marriages in North 24-Parganas. In August, 10 marriages were prevented in Hingalganj and Hansnabad blocks," said Sakila Khatun of Katakhali Empowerment and Youth Association.
On August 29, Khatun received a call in the night. A girl — a Class VII student — was about to be married next morning. "A neighbour called to alert us. We could reach in time and stop the marriage," said Khatun, whose organisation is a member of Partners in Anti-Trafficking, a network of NGOs.
Several activists said traffickers were waiting for the resumption of commercial train services. "They are doing their homework now, by tapping vulnerable girls. Once trains start to run, the traffickers will try to take these girls out of the state," a social worker said.
The police force, its resources almost stretched to the limit following the outbreak of Covid-19, is struggling to "devote full attention" to curb trafficking, said another social worker, a member of Partners in Anti-Trafficking.
The dedicated anti-human trafficking units are also having to cope with Covid-19 duties, he said.
"We are doing our best. The regular awareness camps that used to be held at schools have stopped because the schools are shut. But we are coordinating with village panchayats and NGOs to create awareness," said an officer in the anti-human trafficking unit in the Baruipur police district.