Calcutta private hospitals defer planned surgeries
West Bengal Clinical Establishment Regulatory Commission's move seeks to free beds for Covid patients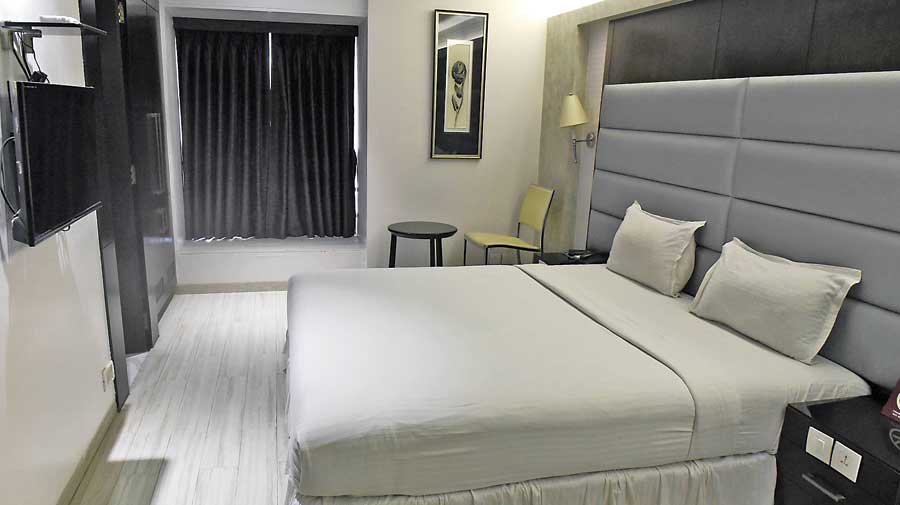 ---
|
Calcutta
|
Published 21.04.21, 02:59 AM
---
Private hospitals across Calcutta on Tuesday started postponing elective surgeries and are not booking any planned surgery for the next 15 days so more beds can be set aside for the treatment of Covid patients.
The hospitals are also opening satellite treatment centres for Covid patients with mild symptoms.
Hospitals, however, said some planned surgeries could not be deferred because patients had already spent thousands of rupees on pre-surgery tests and had got insurance clearances.
The state government on Monday asked all private hospitals to increase their Covid bed count.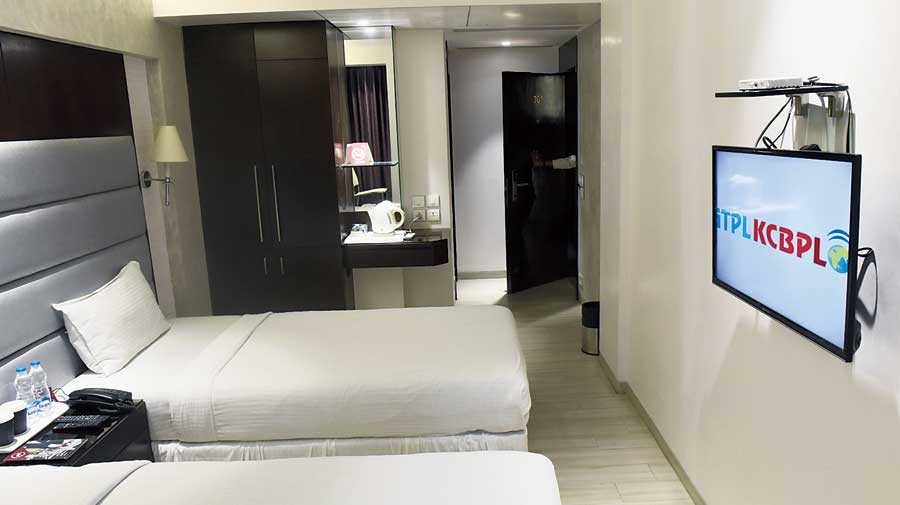 On Tuesday, the West Bengal Clinical Establishment Regulatory Commission, the regulatory authorities for private hospitals, issued an advisory: "...Covid situation is really grim and it is unanimously held that it can be fought in a better and more effective way if the elective/planned surgeries other than emergency and life saving ones are kept pending and held up for a period of a fortnight for the time being."
The advisory added: "All the CEs (clinical establishments) in CMC (Calcutta Municipal Corporation) and BMC (Bidhannagar Municipal Corporation) areas will keep elective surgeries held up for a period of 15 days for the time being until further order in this respect. However, emergency and life saving surgeries will be exempted from its application."
Most hospitals started postponing planned surgeries from Tuesday.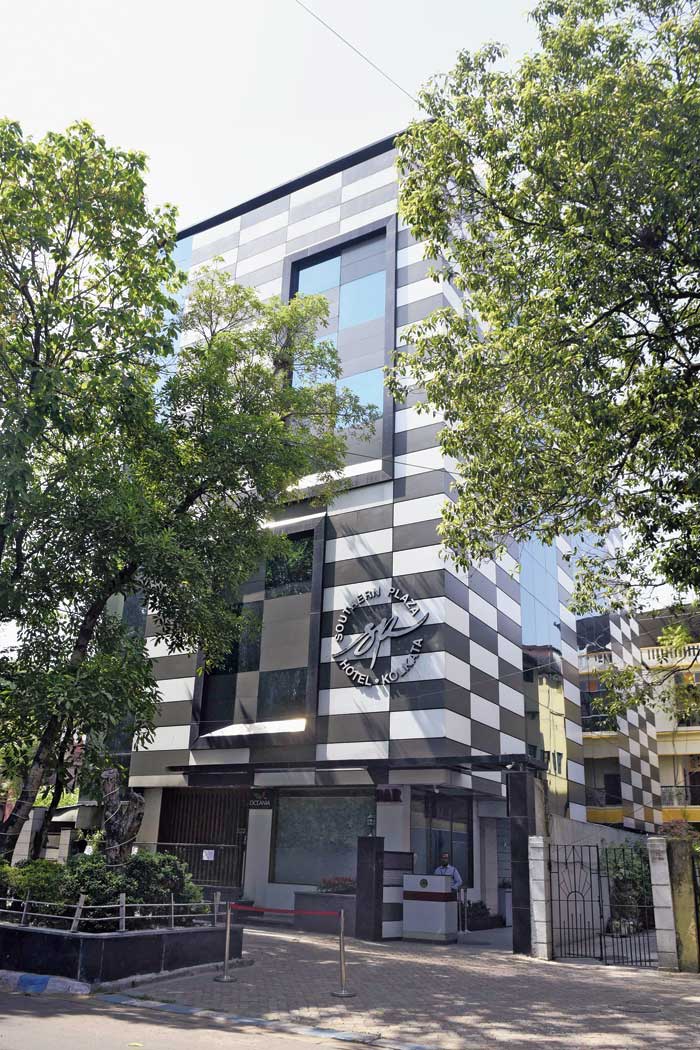 The Telegraph has reported that Covid beds have become scarce at private hospitals and some Covid patients have to wait for days to get admitted.
Peerless Hospital postponed around 80 surgeries for at least two weeks. However, there are many who have already got their mandatory pre-surgery tests done
and some others have got clearances from medical insurance companies, said officials.
"On Tuesday, we decided to defer around 80 surgeries. Deferring these surgeries will help us set aside more beds to treat Covid patients. However, there are many who have spent Rs 8,000 to Rs 10,000 on pre-surgery tests. It would be unfair to postpone their surgeries as they will have to spend money again for the tests," said Sudipta Mitra, the chief executive of Peerless Hospital.
The hospital has 63 Covid beds and will add more beds once patients recovering from other diseases get discharged.
Orthopaedic surgeon Sudipto Mukherjee of Peerless said three of his surgeries had been postponed.
"All three are knee replacement surgeries. I have asked the patients to wait because these are not emergency surgeries," Mukherjee said.
At Belle Vue Clinic, the authorities on Tuesday deferred 12 out of 18 surgeries scheduled for the next three to four days.
"Only surgeries like Cesarean section (for childbirth) are not deferred. We have seen the list of surgeries in the coming few days and have asked doctors to consult with the patients and let us know whether more could be deferred,"said Pradip Tondon, the CEO of Belle Vue.
The Covid bed count at the hospital has gone up to 171, with the addition of four beds on Tuesday. "We will add 23 more after non-Covid patients on these beds are discharged," Tondon said.
At the RN Tagore International Institute of Cardiac Sciences, officials will meet senior doctors of all departments to decide how many surgeries can be deferred.
"A lot of elective surgeries are getting postponed because many patients are testing positive for Covid in pre-surgery tests. Of the remaining cases, we are working on categorising life-saving procedures from the rest. A meeting with all consultants will be held tomorrow for smooth implementation of the advisory," said R. Venkatesh, regional director, Narayana Health, of which the Mukundapur hospital is the flagship unit.
Other hospitals like AMRI have deferred around 20 surgeries at its three units. They were scheduled over the next three to four days.
Satellite centres
Several private hospitals are either opening satellite units or increasing the bed strength of the ones they have already opened. The government wants Covid patients with mild symptoms to stay at satellite units so that critical patients are not denied beds at hospitals.
AMRI Hospitals Dhakuria set up a satellite centre for the first time on Wednesday. "The centre has been opened at a hotel on Southern Avenue, where 32 beds have been kept. Patients will start getting admitted from Wednesday," an official of the hospital said.
"We are also looking for facilities to set up more satellite units in Mukundapur and the Lake market areas," said Rupak Barua, the group CEO of AMRI.
He said the hospital chain had set up a satellite unit in Salt Lake, where all 24 beds are occupied by patients. The hospital will rent another hotel, where 34 more beds will be set up.
The RN Tagore International Institute of Cardiac Sciences increased the capacity of its satellite unit from 16 to 24 beds on Monday. "We will set up another unit adjacent to the hospital soon," an official of the hospital said.
If I don't get a call, where can I dial?
Helpline: 1800 313 444 222
CMC control room: 033 2286 1212/ 1313
Who will be admitted to the institutional quarantine centre?
If all members of a family test positive and they don't have facilities for self-care, the members can move to the institutional quarantine centre.
How will patients be transported to a safe home or quarantine centre?
The CMC will arrange for the transportation
What if the condition of one of the family members deteriorates?
The patient will be immediately shifted to a hospital.