Covid: 2-week comorbidity survey starts today
The surveyors will visit households on Sundays and on days of total lockdown and on holidays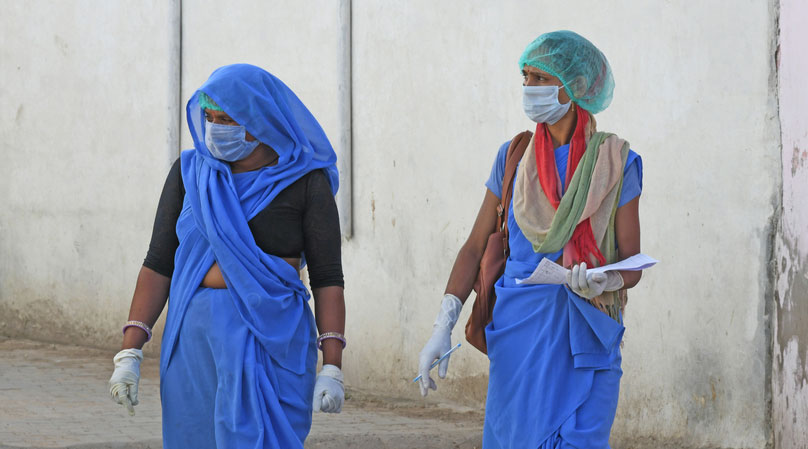 ---
|
Calcutta
|
Published 07.09.20, 03:41 AM
---
A survey to identify Calcuttans with comorbidity will begin from Monday. The Calcutta Municipal Corporation will complete the survey in its 144 wards in 14 days, a CMC official said on Saturday.
The surveyors will visit households on Sundays and on days of total lockdown and on holidays, too, the official said.
The surveyors will record a person's name, age, contact number, and if he/she has cancer, diabetes, heart or kidney disease, hypertension, respiratory disease, liver disease or tuberculosis.
The surveyors will carry forms with them to mark if a respondent has any of these diseases, the official said. If the respondent has any other disease, he/she can mention that.
"We will not take any other details like how long a person has had the disease. The surveyors will only check the box against the disease a person has," the official said.
These diseases impact the working of vital organs and a new infection can create more trouble for a person, Anirban Dalui, a public health specialist, said. "Some of the diseases that are not mentioned in the form can be psoriasis that impacts the joints and rheumatological diseases. Respondents should tell surveyors about their chronic diseases, if any."
Metro had on Wednesday reported that the CMC would conduct a comorbidity survey from next week. The start date had not been decided then.
On Friday, a webinar was held to discuss the modalities of the survey and the start date was finalised. Medical officers in charge of the CMC's health services in each of the 144 wards attended the webinar.
"Since more people stay at home on holiday or lockdown days, we felt there is no point taking a break on these days. On a weekday, we may not get all members of a family," said an official.
The CMC will deploy over 3,000 health workers for the survey. Once the survey is over, the records will be digitised. The records will be available with the state health department as well as the doctors of the CMC.
When information about someone testing positive for Covid-19 reaches the borough health officer or the ward medical officer — both of whom are doctors — they will check the database to see whether the person has comorbidities, the official said.
"When someone with comorbidity tests positive, the ward medical officer will be extra cautious. If it is found that the person is aged over 70 and has comorbidities, the medical officer may advise hospitalisation," a CMC doctor said.