Covid-19: Increased demand for 24×7 caregivers
The shift in requirements has landed the trained nurses and attendants, many of whom are single mothers, in a difficult situation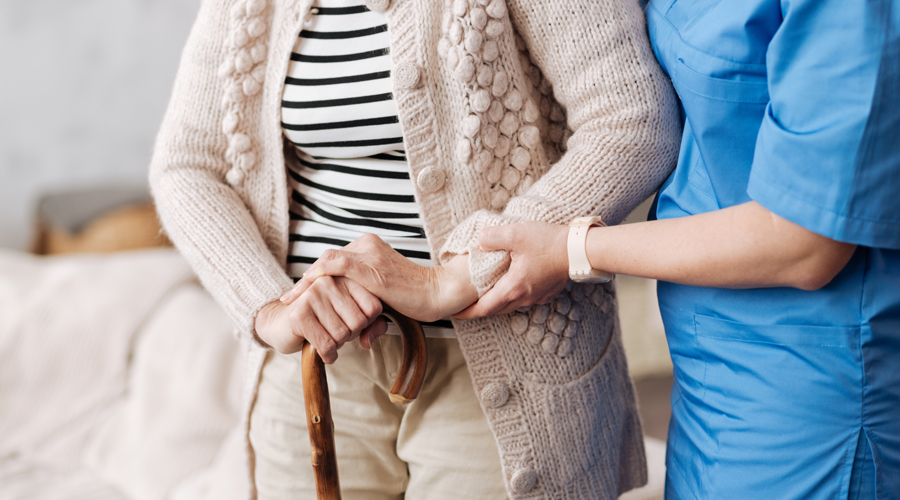 Representational image
Shutterstock
---
Calcutta
|
Published 20.04.21, 02:20 AM
|
---
Households that have bedridden patients and depend on attendants who work in shifts have been requesting service providers for 24X7 caregivers so they don't have to allow outsiders into their homes amid rising Covid-19 cases.
Trained nurses who work 24X7 in some households are not being allowed to go home over weekends to meet their families because the employers fear the caregivers could catch the infection while travelling.
Along with the rise in anxiety in many homes, the rise in Covid cases has struck a hard blow to many associated with this unorganised sector.
The shift in requirements has landed the caregivers and attendants, many of whom are single mothers, in a difficult situation.
Agreeing to provide round-the-clock service may not be possible for them if they have children to look after at home after work. If they refuse, they stand to lose their jobs and be left without an income.
Some of these women told The Telegraph that employers are often using lists of replacements to coerce them into agreeing to the new routine, even if it inconveniences them.
Deepali (name changed on request), an attendant-cum-cook now working in Naktala, has been taking care of an elderly woman who is barely mobile over the past two years.
On Thursday morning, when the 42-year-old caregiver went to the centre she is engaged with in Sonali Park, Bansdroni, to share the weekly commission, she found the manager striking hard bargains to fix rates to make the attendants work 24X7.  
"The centre's manager told me to get ready to be available for 24X7 service as such requests could come from the family that I look after. A fresh wave of cases has triggered a demand for employing an attendant round the clock who will not have to travel. I don't know what I will do," Deepali said.
When The Telegraph checked with the centre, one of the two owners said they are receiving a barrage of such requests because families are insisting on curbing the entry of those who use public transport to reach work.
"We are helpless. If we refuse, they will approach another service provider," said the co-owner, a middle-aged woman who did not want to be named.
Another centre based in the Bansdroni bazar area said the emerging situation has made things difficult for them, too.
"When we send one caregiver who will work both halves of the day, we are cancelling the services of the other person for no fault of hers. In some cases, we are retrenching the services of both of them and engaging a different person who does not have a family of her own to look after and can stay for months on," said the owner.
Households, too, have their compulsions.
A family member of one such home in Netajinagar said the residents of the building where she lives are objecting to two attendants she engages to look after her mother. "They insisted I engage one caregiver to minimise the health risk. I am giving the idea a serious thought," she said.
A woman in Narendrapur, on the southern fringes of Calcutta, has engaged a round-the-clock trained nurse to take care of her mother since last December.
Usually, such caregivers are replaced every month. Nurses could also occasionally take leave for a few days to spend time with their families and a replacement would be provided.
"But we won't allow any replacement now. The family members have to come to our place to catch up with her (the caregiver) under our watch in strict adherence to safety protocols," the Narendrapur resident said.