Covid-19: Calcutta National Medical College and Hospital face shortage of medical oxygen
According to a senior health department official, the oxygen supply to the healthcare centre was not enough to cater to all patients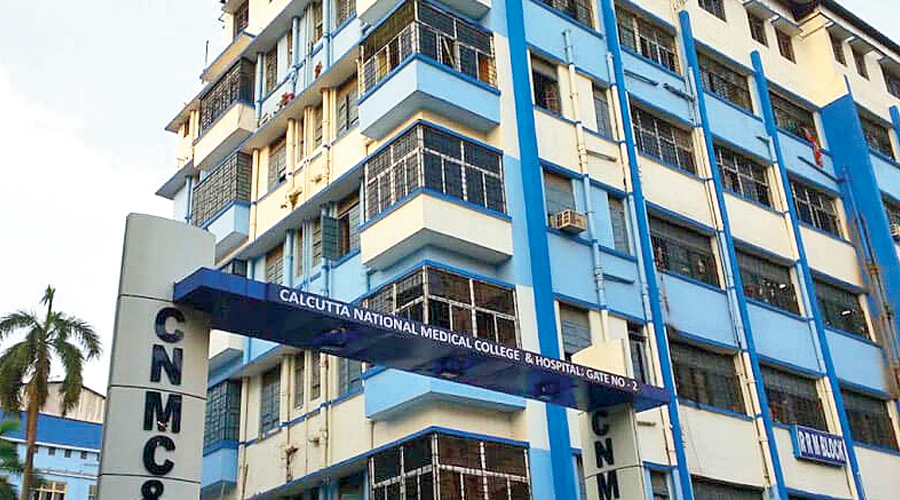 ---
Calcutta
|
Published 06.05.21, 02:20 AM
|
---
The Calcutta National Medical College and Hospital is facing a shortage of medical oxygen, resulting from a rapid surge in the demand for the lifesaver amid an unrelenting second wave of Covid-19 infections.
A senior official of the state health department admitted on Wednesday that the oxygen supply to the hospital was not enough to cater to all patients.
Ajay Chakraborty, the state's director of health services, called it an "unprecedented situation".
Reports of patients dying because of oxygen shortage have come from many parts of the country, but supply in the state was reported to be adequate so far.
Officials of several private hospitals said they had not faced any oxygen crisis yet. The suppliers, too, have promised that there would not be any crisis.
The crisis at the Calcutta National Medical College, however, is a cause of worry for health department officials. "The total oxygen supply capacity is not able to cater to all the patients in such high quantity," Chakraborty said on Thursday evening in reply to a query whether the hospital was facing any oxygen shortage.
"Mostly critical patients are admitted there and almost all require a high quantity of oxygen. It has never happened before."
Chakraborty added that the principal of the medical college had already asked the supplier to augment the capacity. "The principal has ordered the agency to add another panel to augment the capacity of oxygen supply. It may take a few days and soon we will be able to cater to more patients," he said.
Officials of several private hospitals in the city said they, too, had experienced a sharp rise in demand.
"At our hospital, the storage tanks are being filled three or four times a day. Earlier, the tanks used to be refilled once daily. We have experienced a three-fold increase in demand for oxygen," said Rupak Barua, the group CEO of AMRI Hospitals.
"But as of now the private hospitals do not have any oxygen scarcity," said Barua, who is also the president of the Association of Hospitals of Eastern India.
Barua added there were a limited number of containers to transport the liquid oxygen and it was not possible to suddenly increase the number.
An official of a private hospital said the hospitals that get liquid oxygen and convert it into the gaseous form are unlikely to face any shortage. "There is ample supply of liquid medical oxygen. But hospitals that get oxygen in gaseous form could face a shortage," he said.