Only Covid-negative fliers to be allowed
Chartered flights get Bengal nod
Only Covid-negative fliers to be allowed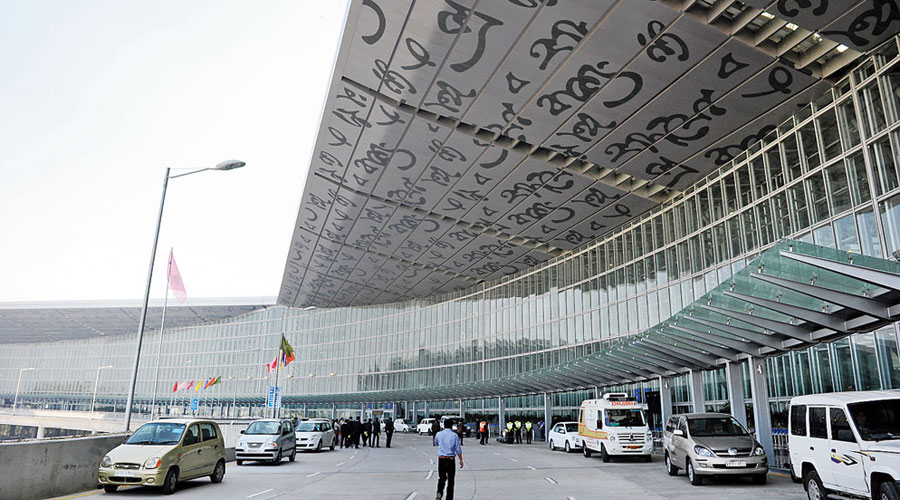 The state government has prepared a standard operating procedure which states that a person from abroad with a negative test report (RT-PCR) need not stay in institutional quarantine for seven days, which they were earlier required to do
File picture
---
Calcutta
|
Published 08.08.20, 03:31 AM
|
---
The state government will allow chartered flights to bring back stranded people from abroad from August 10, provided they test negative for Covid-19 within 96 hours before departure, officials said.
The state government has prepared a standard operating procedure which states that a person from abroad with a negative test report (RT-PCR) need not stay in institutional quarantine for seven days, which they were earlier required to do.
A number of chartered flights and evacuation flights had brought back people from Bengal stranded abroad till the state government suspended the services on July 1. Sources said this was the first step towards allowing evacuation flights to operate once again to Calcutta. 
The state government's decision comes in the wake of the ministry of health and family welfare's revised guideline which states that an international passenger with a Covid negative report within 96 hours before journey need not undergo institutional quarantine after landing in a city in India and can fly onwards immediately to their actual destination within the country. 
".... the government of West Bengal has decided that presently only chartered flights carrying stranded Indian nationals from abroad having a negative test report (RT-PCR) conducted within 96 hours of flight departure may land at airports within the state of West Bengal," states a letter from the state government to the external affairs ministry. 
The airlines whose aircraft will be hired for chartered flights should apply for a no-objection certificate from the state government by giving details such as the names of the sponsors who have hired the flights and an undertaking that all passengers have tested negative for Covid. 
On arrival, passengers will have to stay in home quarantine for 14 days. If they develop any Covid symptoms, they will have to contact the local medical officer or the state government.
A public health expert in Calcutta said the incubation period for the novel coronavirus, which causes Covid-19, is five days, after which symptoms manifest.
Evacuation flights to Calcutta were stopped on July 1, after the Bengal government requested the civil aviation ministry not to allow any such flight without a no-objection certificate from the state. When such flights were allowed, hundreds of evacuees, many of them medical students, had gone home straight from the airport in violation of the quarantine norm. 
A few days back, representatives of airlines had spoken to the airport authorities requesting them to urge the state government to allow resumption of evacuation flights. 
The Telegraph had on August 1 reported that the airline operators committee was planning to write to the state government on this. Later, the committee and the travel agents' associations spoke to state government officials requesting them to allow evacuation flights.
IndiGo airline said it was planning to provide aircraft for chartered flights. "We had operated around 15 chartered flights before July 1. Now, many operators are keen to hire aircraft," said an official of IndiGo.
"Calcuttans stuck in places such as Dubai, Abu Dhabi and Singapore are requesting us to operate chartered flights. We'll arrange for such flights soon," said Pallavi Singh, an official of Accretion Aviation, which arranges evacuation flights. 
"This is the first step but there are many passengers who might not get a seat on such chartered flights. So, the state government should think of allowing evacuation flights with the same SOP," said Anil Punjabi, chairman, east, Travel Agents Federation of India.
State government officials said they were not allowing  evacuation flights by airlines like Air India because then the responsibility of testing would be on an individual.