Virtual tour replaces parents' class ritual
Several reputed schools in the city conducting orientation programme with guardians online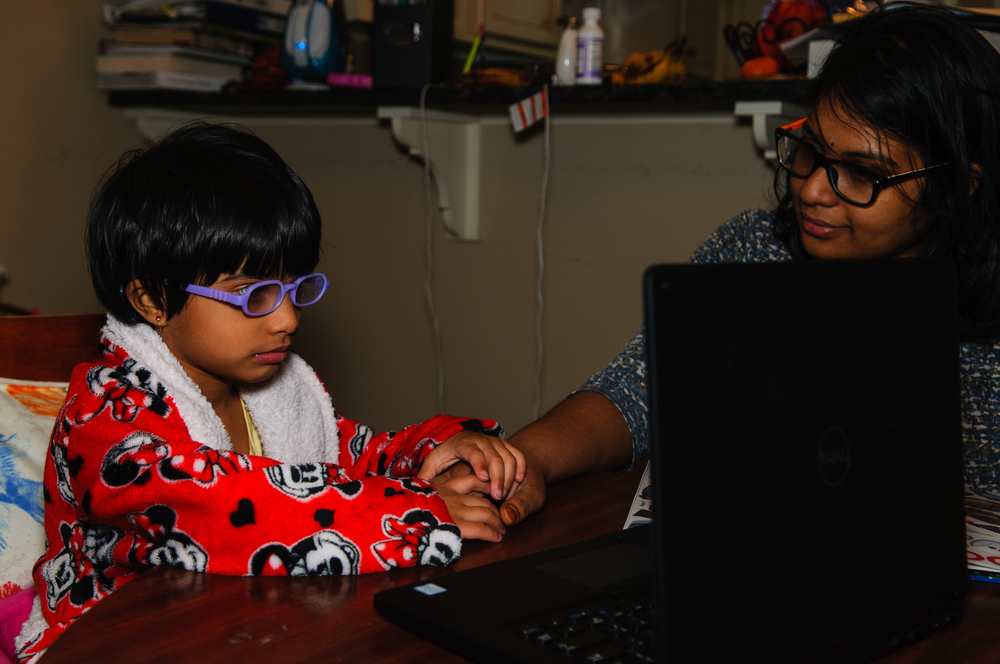 ---
---
Several reputable schools have abandoned an age-old practice parents look forward to: their first meeting with the teachers after their child's entry into a school.
The interactive session has gone virtual.
The visit to the school, sitting in the classroom and meeting the teachers have been replaced by a presentation and sometimes a virtual tour of the campus that schools have prepared to give parents an introduction to what is expected of them and what schools do.
Institutions like Modern High School for Girls, South Point School and Mahadevi Birla World Academy conducted an orientation programme with parents online for the first time this year.
Modern High School for Girls has been having the orientation event for 15 years, South Point for 10 years and Mahadevi Birla World Academy for at least eight years.
Institutions like La Martiniere for Girls and St James' School have had the interactions for close to two decades.
La Martiniere might hold an online interaction this time and St James' plans to call parents in small groups whenever children are ready to go to school.
Many feel virtual introduction lacks the "personal touch and is more distant", a teacher said.
"One learns from the body language when a person is in front of you, unlike in an online interaction where parents had to keep the audio on mute or videos off because of network issues. But the pandemic has put us in a situation where we are reinventing and it is the second best option we are making use of," said Krishna Damani, trustee of South Point.
Unlike previous years when teachers tell parents that they have to limit the screen time of their children, this year the interaction began on virtual note and will continue "over the screen between teachers and children" for some time now.
"An online orientation is not the same and it is an experience to look out at the garden or the field in the school and meet the teachers. It is a huge thing for parents to be able to see the child's classroom.... But we have to make the best of a situation and have many things to learn from it," said Devi Kar, the director of Modern High.
"It's one thing to go as a parent and another as an applicant. The latter was a shorter stint and I would have preferred to see the campus and get a feel of the place where my daughter will spend the next 13 years," said K. Mitra, the mother of a three year old.
"New parents want to spend time in the school and some of them are also observant of the safety and security measures.... It is also the duty of the institution to keep those in the best form and shape," said Nupur Ghosh, vice-principal, Mahadevi Birla World Academy.
Rupkatha Sarkar, the principal of La Martiniere for Girls said: "Face-to-face interaction is more desirable. But if is not possible, we may have to interact online."