Vaccination hit as clinics around the city still closed
Doctors wary of resuming their private practice due to the lack of adequate safety measures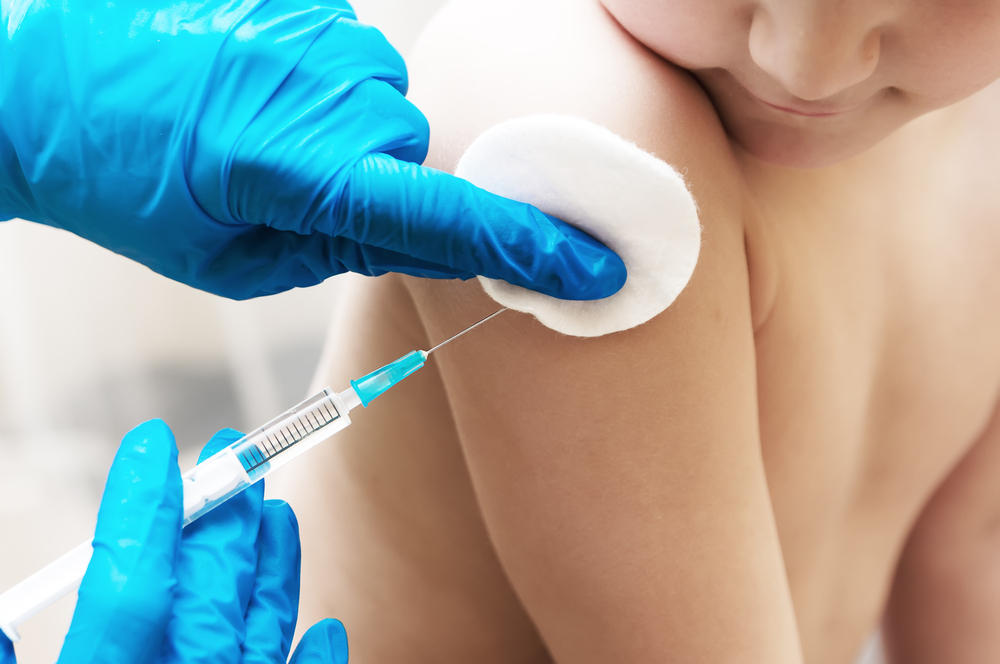 Immunisation of children, which has been hit hard by the Covid-related lockdown, remains a worry for many parents in Calcutta.
(Shutterstock)
---
Calcutta
|
Published 15.06.20, 10:01 PM
|
---
Immunisation and check-ups remain a worry because many doctors, including those who have started returning to outpatient departments of private hospitals, are yet to see patients in their standalone clinics, doctors and hospital officials said.

Most standalone clinics are located in houses of doctors, many of who seem to think adequate safety measures against Covid-19 could not be taken at the clinics.
Immunisation of children, which has been hit hard by the Covid-related lockdown, remains a worry for many parents in Calcutta.
"We don't want to take our child to hospital now because no one knows whether there is an asymptomatic coronavirus carrier. The risk is very much there despite the safety measures taken by the various hospital managements. The paediatrician of our child is insisting that we go to the hospital OPD because his private clinic is still closed," said a 30-year-old mother, a resident of south Calcutta.
A paediatrician who has opened his private clinic said he was getting calls for appointments from parents who usually go to other doctors.
"In all the cases, the parents want to get their children vaccinated," he said.
The doctor said that to ensure social distancing he was asking some of the parents to go to private hospitals.
"But they are reluctant to go to any hospital," said the doctor.
According to paediatricians, some of the essential vaccines are administered to newborns before they are discharged from hospital.
"During a pandemic like Covid-19, vaccines for influenza, measles and pneumonia should ideally be administered. Also, there are some other vaccines like triple antigen and polio that should not wait. However, some other vaccines can be administered some time after the due date," said Apurba Ghosh, the director of the Institute of Child Health.
He said the immunisation programme had been affected because of the lockdown and the fear of contracting the novel coronavirus.
Not only immunisation, consultations and routine check-ups, too, are yet to return to normal as many doctors have not reopened their clinics.
One such doctor, a ENT specialist, said he had started doing procedures at a private hospital from Monday but was not seeing patients at his two clinics in south Calcutta.
Doctors who have resumed seeing patients at OPDs are scared of opening their private clinics. The doctors feel hospitals can provide more protection against Covid-19 than small standalone clinics.
The chief executive officer of a private hospital said they were providing several layers of safety for doctors.
While booking an appointment online, a patient is paying the fee so there is no queue at the cash counter. At most private hospitals, patients are undergoing thermal screening for body temperature and another test for oxygen saturation level in the blood, which is an indicator of the functioning of the lungs.
"The OPD clinic is sanitised after every consultation. Those patients who are coming without a mask are being provided one," the CEO said.
He said it would be difficult to make all these arrangements at a standalone clinic.
To take such measures, doctors will have to hire more people.
"But the number of patients are still less because many are preferring video consultations over going to the clinic. So, the maximum effort and investment to ensure safety can bring only minimum revenue in standalone clinics. Viability is what doctors are looking at," said an official of another private hospital.