US firm drops job offer to 3 students of IIEST
Trio was promised a compensation package of Rs 8 lakh a year and were expected to join work in Hyderabad in July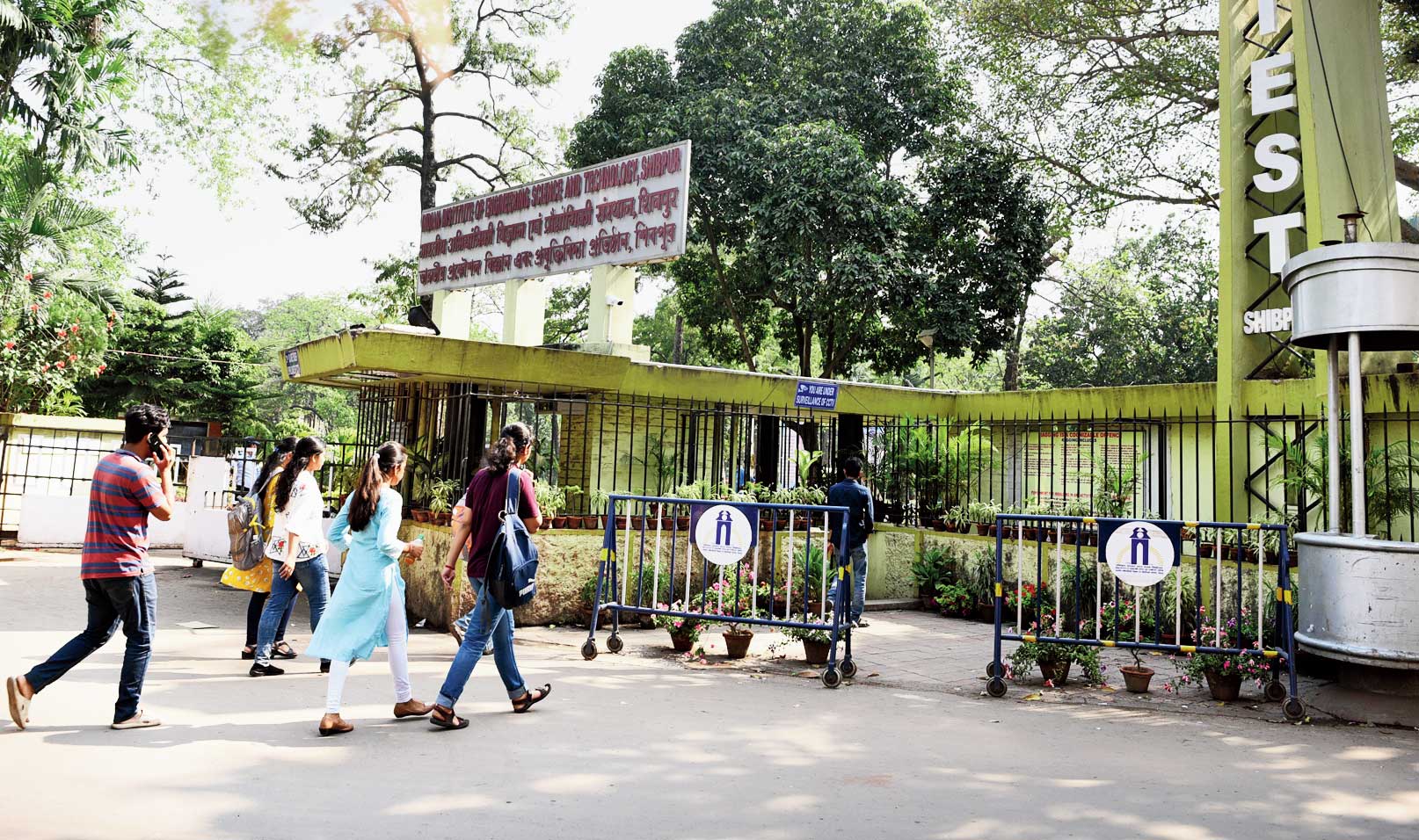 ---
Howrah
|
Published 08.05.20, 12:21 AM
|
---
A multinational ride hailing company headquartered in the US has withdrawn its job offer to three engineering students of IIEST, Shibpur, citing "business decision" because of the economic downslide caused by the Covid-19 pandemic.

The three students — from the computer science and technology, electronics and information technology departments — had got the job offers last August. They were to join the company as senior community operations specialists, analytics.
The students had been promised a compensation package of Rs 8 lakh a year and were expected to join work in Hyderabad in July, an IIEST official said.
"Since the company focuses on areas such as trend analytics, pricing analytics and forecast modelling for passengers, it hired the students for the analytics wing," the official said.
The company contacted the students on Wednesday. "It said in a communication to the students that the withdrawal of the offer was a business decision. The economic downslide must have triggered the business decision," Konika Das, a professor of the electrical engineering department who is in charge of the IIEST publicity cell, told Metro.
One of the students said an official of the company had told him that the turmoil in the market because of the pandemic had led to the withdrawal of the offer. "We had suspected that the offer could be rescinded and so got in touch with the company on April 6. The company assured us that there was no threat to the jobs. But a month later, they said what we had been fearing all along," the student said.
An official of the institute's placement cell said the authorities had in the middle of April written to all recruiters, including the ride hailing company, urging them not to withdraw their offers.
"The ride hailing companies are among the worst hit as no one is venturing out. Even if the lockdown is lifted, the normal volume of rides will not be restored easily," said the official.
The company had informed the students that if they signed the standard acknowledgment release clause, they would receive a lump sum payment equal to six weeks of pay for the role they were offered.
Another official of the institute said the compensation worked out to around Rs 1 lakh.
Metro reported last week that a global analytics consultancy firm had withdrawn its job offer to 12 engineering students of Jadavpur University, citing constraints because of the pandemic.