Spray plea on deaf ears, Salt Lake residents act
Sanitisation drives in AB and FE blocks amid pandemic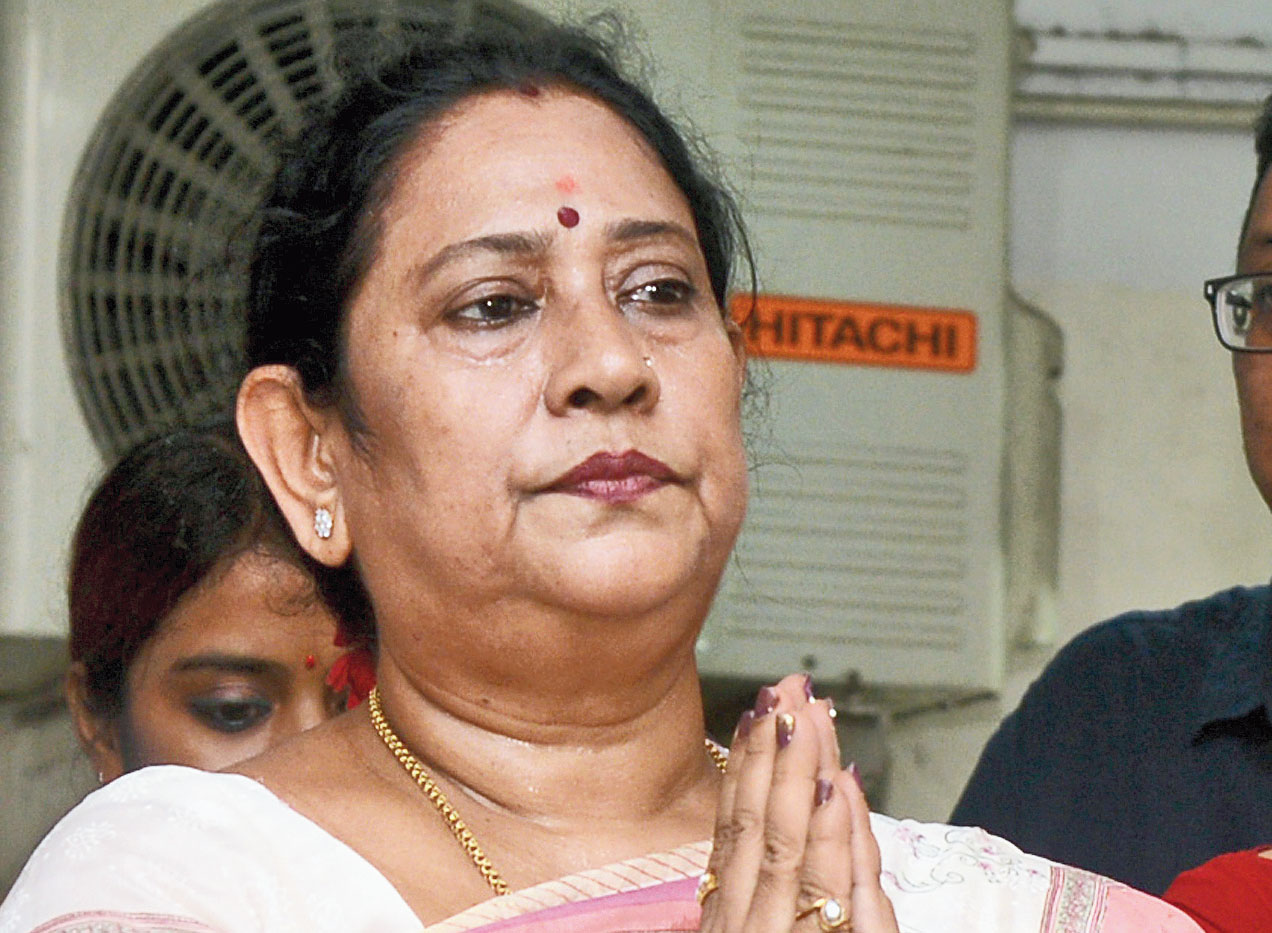 ---
|
Calcutta
|
Published 14.06.20, 09:28 PM
---
Residents of at least three blocks in Salt Lake have taken it upon themselves to spray disinfectant in lanes and bylanes because the Bidhannagar Municipal Corporation is allegedly not doing the job despite several residents testing positive for Covid-19.

Mayor Krishna Chakraborty said the civic body had allotted one disinfectant sprayer for each ward.
"I do not know why the sprayer handed out to the ward under which AE Block falls has not been used. If need be, residents can call me up and I will send a team to sanitise the area," Chakraborty told The Telegraph.
As for AB and FE blocks, she said: "We had sent sanitisation teams to both blocks. The residents, too, wanted to sanitise the blocks and they have done that. It's good that residents are coming forward and helping us sanitise the wards."
The residents' association of AE Block bought disinfectants, hired a rickshaw-van and sanitised the roads after a resident in his 70s tested positive for the coronavirus. He was admitted to a nursing home in Nagerbazar.
Tapas Sengupta, the secretary of the AE Block Samaj Kalyan Sangha, said they decided to take matters into their hands as the corporation was not sending teams to carry out sanitisation despite pleas to at least two councillors.
"No civic health worker was spotted in our locality for more than 12 hours after we called the civic body. We then decided to sanitise the block ourselves," said Sengupta.
The residents said they pooled in money and bought two jars of disinfectant and got hold of a portable pump.
A group of five residents then went around the lanes and bylanes.
The residents' association of AB Block, too, conducted a sanitisation drive covering all roads and lanes of the block.
Madhurilata Basu, a college teacher who stays in the block, said the decision to sanitise their block was taken as nearly all residents were worried about contracting the coronavirus.
The idea to clean the block and spray disinfectant was posted on a residents' WhatsApp group. The secretary of the block, Gopal Dutta, and others drove to Rajarhat and bought a 20litre jar of sodium hypochlorite solution.
A similar drive has been undertaken by residents of FE Block as well. Basab Basak, a member of the executive committee of the residents' association, said they had purchased 25 litres of sodium hypochlorite, which they sprayed on roads. "The community hall, shut long ago, has been sanitised, too," said Basak.
Residents of two other blocks said they, too, were keen to conduct such drives but did not want to make their plan public because they felt that would make the civic workers ignore their blocks.