Some doctors set terms for return
Hospitals run into conditions such as fee hike, OT-like sanitisation and select patients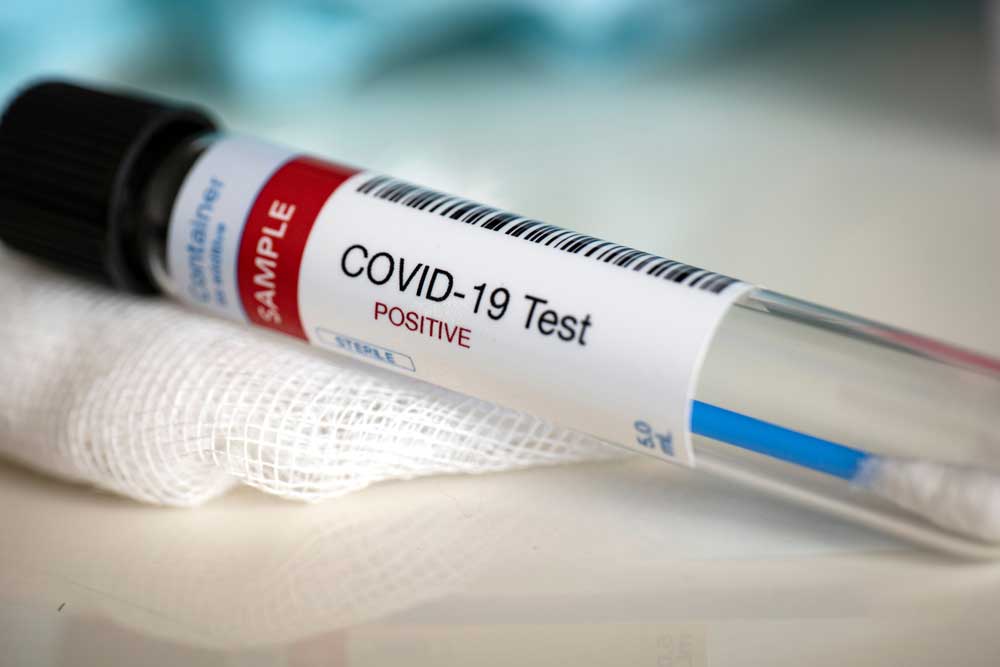 At AMRI Hospitals, many doctors are seeking assurance that the authorities have taken all safety measures against Covid-19.
(Shutterstock)
---
Calcutta
|
Published 04.06.20, 09:46 PM
|
---
A section of doctors in Calcutta is demanding OT-like sanitisation, very select patients and higher fees, among other things, for returning to clinics and hospitals.

Doctors in many private hospitals and clinics have started seeing patients but many are yet to return to their chambers because the coronavirus pandemic is still raging.
Hospitals are talking to doctors about the terms and conditions for their return to their chambers.
A senior ENT surgeon who has not started seeing patients yet has told the management of the private hospital he is attached to that he would like to wait for some more time.
"The government has advised people aged above 60 to be careful and doctors are human beings, too. So, he asked me whether it was wrong to be careful and not see patients since he is above 65," an official of the private hospital said.
At some hospitals, doctors are asking for a fee hike because if they start seeing patients, it would be much less in number compared to earlier times and there would also be risks involved.
"Some of the doctors who have not yet started seeing patients, and even the few who have joined, are asking for a fee hike. But we have told them it was not possible," Pradip Tondon, the CEO of Belle Vue Clinic, said on Thursday. "We have decided not to raise the fees for one year."
Officials of the hospital said nearly 50 per cent of the doctors were yet to resume seeing patients.
At a few other private hospitals, too, the authorities said they were getting requests from doctors to increase their fees.
Also, doctors are asking the hospitals and polyclinics to cut down the number of patients. A gastroenterologist has told the hospital he is attached to that he would see barely five patients a day, instead of more than 30 that he used to before the lockdown.
A private clinic in south Calcutta had planned that each doctor would see 15 patients on their scheduled days. But many doctors have said they would not see more than 10 and a few want to fix appointments on their own, instead of letting the clinics do so.
An official of the clinic said the doctors wanted enough time for cleaning and sanitisation in between seeing two patients.
At AMRI Hospitals, many doctors are seeking assurance that the authorities have taken all safety measures against Covid-19.
"We have to make video calls with doctors and show them the kind of sanitisation and other safety measures we have taken in their OPD chambers," said Rupak Barua, the Group CEO of the hospital chain. "About 60 per cent of the doctors have resumed seeing patients and we are expecting the number to go up to 80 to 90 per cent by this weekend."
Barua said many doctors were insisting on seeing fewer patients than they used to before the lockdown was imposed.
Last week, chief minister Mamata Banerjee had urged private doctors to return to their clinics. "I want to tell private doctors — doctors attached to private hospitals and private clinics. Please use PPE kits. Please use sanitisers. Take all the required protection but start seeing some patients," Mamata had said. "If there are too many people, there could be a problem. You need to put a system in place. Do not grant many appointments on one day. Grant some appointments."
The state government has also asked the private hospitals and clinics to resume normal functions. But many of the healthcare institutes are still functioning with depleted strength.
Peerless Hospital this week issued an "appeal" to its doctors to return to work. "We have told the doctors that all safety measures have been taken. We have told them that the hospital is functioning normally and they should return. Almost all doctors have responded positively and have started seeing patients," said Sudipta Mitra, the chief executive of the hospital.