Plan for more isolation facilities in Bengal
Initiative mainly for patients with mild symptoms who don't need to be admitted to hospitals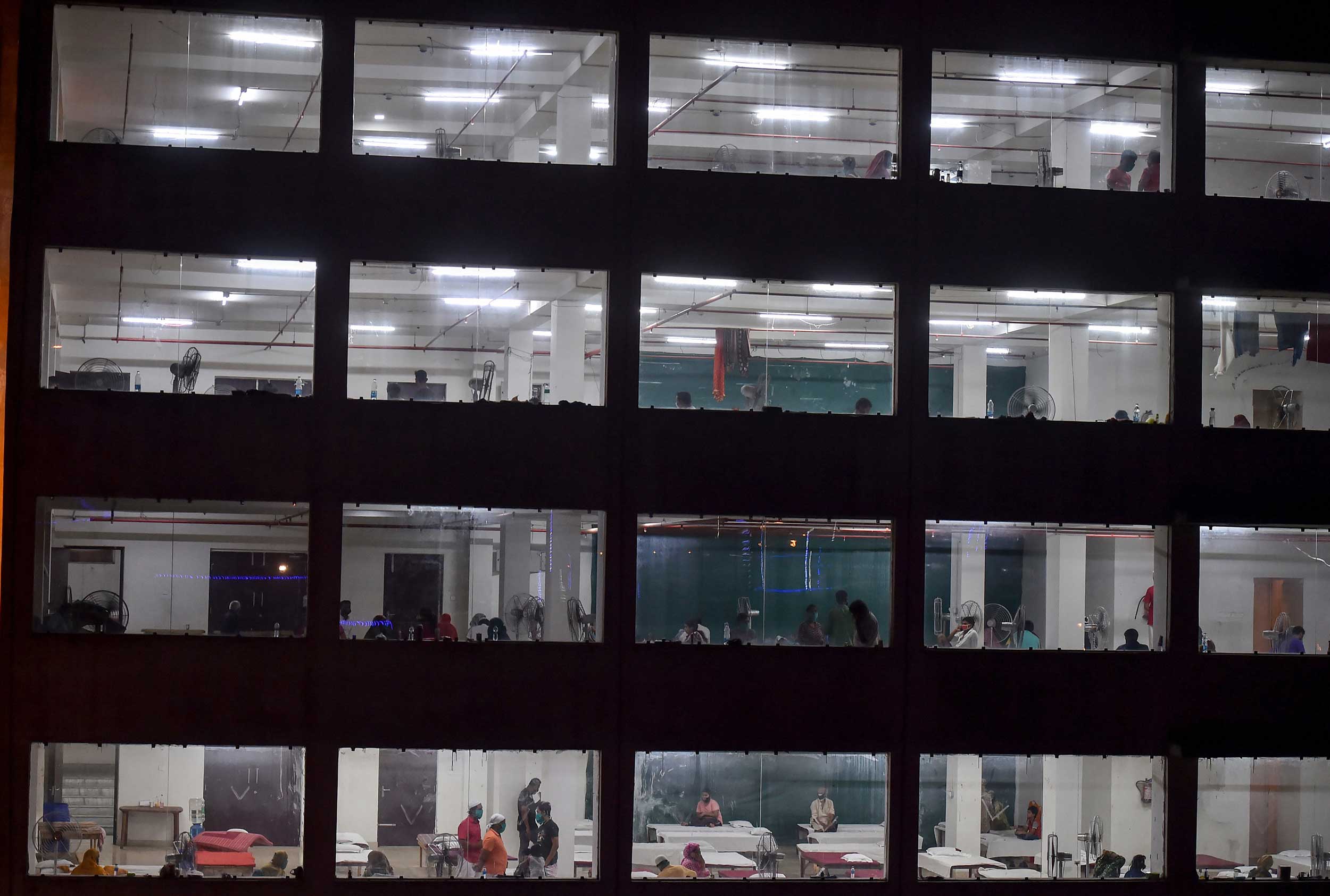 ---
|
Calcutta
|
Published 09.06.20, 09:30 PM
---
Bengal plans to create isolation facilities for new coronavirus patients with no or mild symptoms because there is fear of a spike in numbers following the relaxation in lockdown norms.

State government officials are holding discussions on creating such facilities in Calcutta and other parts of Bengal, including in villages, as they feel there can be many patients with mild symptoms who don't need to be admitted to hospitals.
Home isolation will not be safe for a large section of such patients as they don't have such facilities at their homes and infection will further spread rapidly, the officials feel.
On Tuesday, there were 372 confirmed Covid-19 positive patients in Bengal, taking the total count till June 9 to 8,985. According to the state health department, Bengal has 8,785 earmarked Covid-19 beds with almost 23 per cent occupancy as on June 9.
"But with lockdown norms eased, there is an apprehension that the number of new cases can go up very sharply even up to 1,000 daily. We have to be prepared for such an eventuality," an official said. If more beds are dedicated to Covid patients, the treatment of those suffering from other diseases can get "seriously affected", the official said.
The health ministry had issued guidelines, saying pre-symptomatic Covid-19 patients or those with very mild symptoms can stay in home isolation provided they follow the rules such as wearing a triple-layer mask, staying in room away from other people at home, especially the elderly, and not sharing personal items with others.
Distancing rules cannot be maintained in slums and many villages in Bengal where several people share one room and have common washrooms, according to officials and public health experts.
Also, in Calcutta and other towns in Bengal, maintaining isolation in small apartments is a problem. Many families have elderly parents staying with their children and grandchildren.
Government schools, community centres and other institutional buildings can be used to keep mild symptomatic patients in isolation.
"Most people infected by Covid-19 are getting cured. So, it is not advisable to overburden hospitals with such patients who don't need critical care support. It is emerging that people with mild or no symptoms can be managed very well in community settings in an isolated facility and under daily supervision of trained health workers," Abhijit Chowdhury, a public health expert, said.
"Health workers should be trained to identify critical symptoms in any of these people and then they should be admitted to hospitals. This will provide a contextually responsive humane participatory management protocol and try to remove the fear and stigma prevalent in the society now."
Earlier, the Calcutta Municipal Corporation had tried to create quarantine facilities in Calcutta. But the plan had to be abandoned because of opposition from residents.
"But now, with the number of cases and deaths going up every day, people have realised the scale of the crisis. So, it is expected that such resistance will not be as strong as before," a government official said.
One reason to plan such institutional isolation is the reluctance among private hospitals to increase the number of Covid beds. The government has been asking the hospitals to have more beds for Covid patients.
"We are in talks with private hospitals to augment infrastructure for Covid treatment," retired judge Ashim Banerjee, the chairperson of West Bengal Clinical Establishment Regulatory Commission, said.
Some private hospitals have said they have more than 10 per cent beds for Covid patients. "We have the Covid wing in a separate building. But we can't add more beds there and in the other building where non-Covid patients are treated, we cannot keep Covid patients," the CEO of a private hospital said.
Others said more Covid beds meant other patients would be more scared to visit the hospital for treatment.
The Telegraph has written how the fear of getting infected by Covid-19 is keeping many patients away from hospitals.