Patients' big pain: rude staff
People recently discharged from govt hospitals in Calcutta treating Covid-19 cases allege misbehaviour by healthcare workers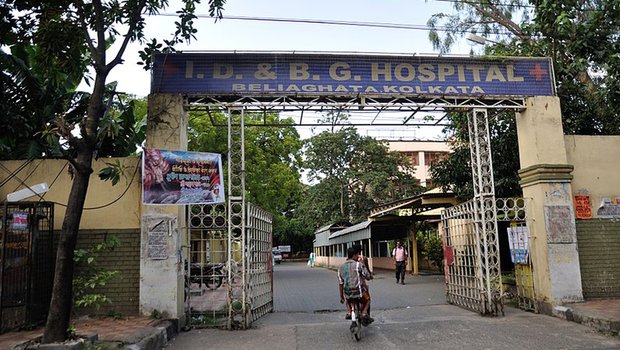 ---
|
Calcutta
|
Published 15.05.20, 10:48 PM
---
Several patients who were recently discharged from three government-run Covid-19 hospitals in Calcutta said lack of empathy from a section of healthcare workers was the biggest problem patients were facing.

Patients who were treated at Infectious Diseases and Belegata General Hospital, MR Bangur Hospital and Chittaranjan National Cancer Research Institute (New Town campus) cited problems such as dirty washrooms and delay in getting food.
But all of them said they were most hurt by misbehaviour of hospital staff, resulting from a lack of empathy.
A man who was admitted to MR Bangur Hospital, along with his wife and their two-and-a-half-year-old son, alleged: "The nurses would never come near us. They would wrap medicines in paper and throw them at us. We had to catch those. I learnt from my wife that the scene was the same in the female ward, too."
The family was in the hospital for three days and none of the three tested positive for Covid-19. "On all three days, if we wanted to speak to the nurses, they would shout and ask us not to go near them. We were told to shout if we had anything to ask," said the man.
He also alleged that plates containing patients' meals were brought on stretchers and kept on the floor. Patients would be called by bed numbers and asked to pick those up.
"On the first day, they pointed at a place and said we had to collect our water bottles and bedsheets from there," he said.
A man who was admitted to the Beleghata hospital and discharged recently said: "I stayed there for 15 days and not even once did any nurse check my temperature or blood pressure. Nurses were staying away from patients."
Another man admitted to the hospital said the patient beside him had once told a male nurse that he did not get the afternoon tea. "'Go complain to chief minister Mamata Banerjee' was the reply," the man said.
He also alleged that the nurses would often forget giving him medicine in the morning.
The two men who were admitted to the ID hospital, however, said doctors were kind to them. "But doctors would not change their gloves while collecting swab samples. One day, when I pointed this out to a doctor, he cleaned his gloves with a hand sanitiser."
At CNCI New Town, a man who got admitted around 6pm did not get anything to eat or drink well past midnight. "Food was finally served after some heated argument," he said.
There were also allegations of dirty washrooms and wards not being cleaned every day.
"My bedsheet was not changed for a week," said a man who was admitted to the ID hospital.
"Things have improved.... But there are some issues like fear among a section of healthcare workers, which we are trying to address," an official said.