Online classes bane for kids with disabilities
Many unable to follow or comprehend what is being taught: Parents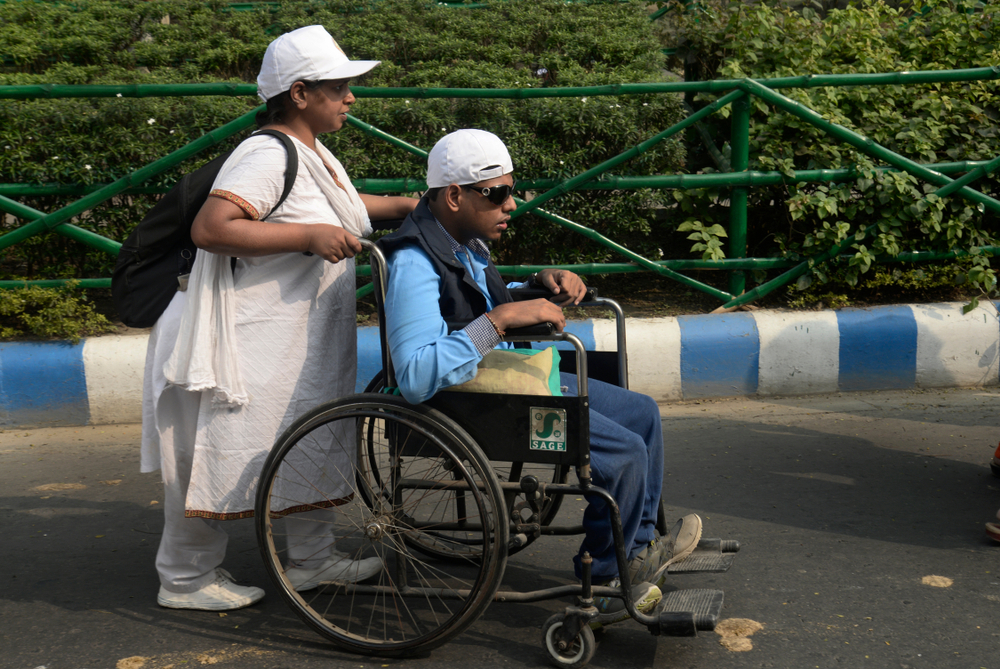 ---
|
Calcutta
|
Published 07.06.20, 09:27 PM
---
Children with disabilities need extra hand-holding when they attend online classes with others who are not like them. But they don't get that, parents in the city have said.
Many mainstream schools in Calcutta have a certain number of children with disabilities in their classrooms. These children are used to an inclusive environment but online classes have taken them out of that set-up and they are all alone in front of a device.
Teachers follow a certain pace and many are unable to follow or comprehend what is being taught and it becomes a "one way communication," many parents have said.
"In a physical classroom they can interact with teachers in a better way but online teaching often becomes a one-way communication where they cannot respond because they are not used to this form of learning. There is a risk of feeling left out," Anamika Sinha, the director of Manovikas Kendra, said.
Teachers said they, too, were unable to connect with students.
"Often, when a teacher asks a certain question my son cannot understand that it is directed at him. If he cannot answer he gets irritated and is not in the class though he is there physically," Mamata Sarkar whose 14-year-old son has autism said.
A parent who is a doctor said children were familiar with computers or a smartphone but some "find it difficult to process the information".
"In some children, the auditory processing is delayed and they lip read what the teacher is saying. But some teachers keep videos switched off because of Network connectivity problems and children find it difficult to follow instructions," Aditi Bandyopadhyay, whose son is in Class VI and has special needs, said.
Some schools have been holding separate classes for children with disabilities and some have been providing them with remedial classes, but it is not always enough.
"I think the medium of instruction, which is the screen, is the biggest challenge because children with special needs need a human touch and presence which they don't get," Sharmila Bose, principal of Sushila Birla Girls School, said.
Terence Ireland, principal of St James' School, said screens could be a hindrance. "The teacher is not looking at individual students and it is 30 minutes of lecture or explanation and it is not clear to them who are able to grasp."
Children who have just stepped into mainstream school are unable to relate to the teacher. "My son is three years old… all his teachers are new and I can understand he can't connect with them because he hasn't seen them before. In fact, it is not possible for the teacher to give individual attention to each child online. The system doesn't allow it," a woman said.
Teachers have been thrust into this new mode of teaching, which happened suddenly for most schools and they got no time for preparation.
"Nobody got the time to prepare and schools are thinking about getting the curriculum going. Teachers in an online classroom are unable to scan the classroom or make eye contact or read the facial expressions, which are clues for teachers to assess the class," Indrani Basu, founder, Autism Society West Bengal, said.