Fewer Covid-19 patients turn critical
Early reporting of cases and use of anti-viral drugs among reasons for trend: Doctors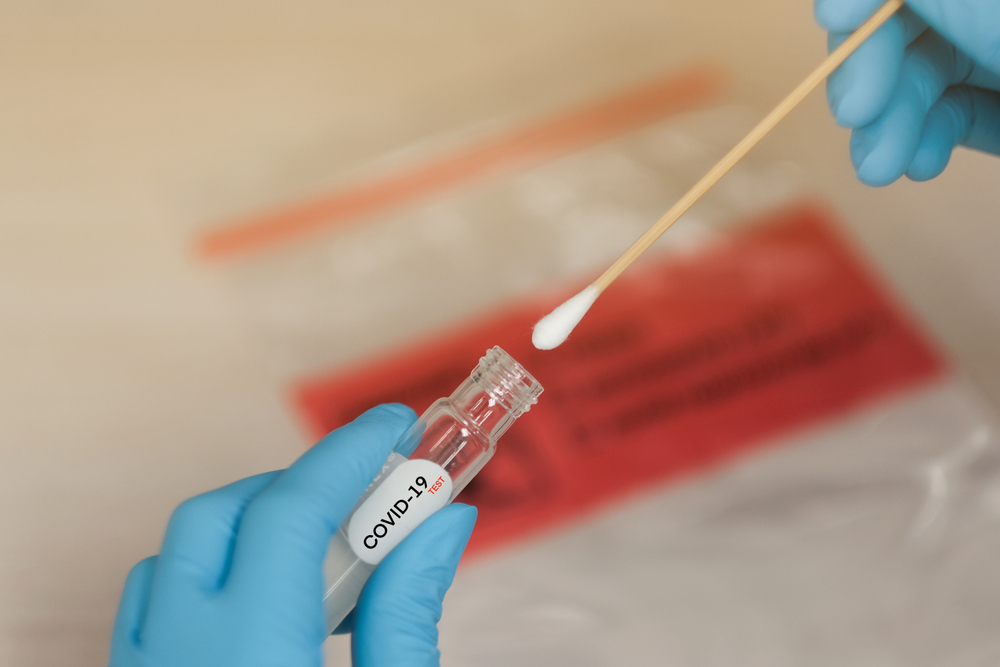 ---
Calcutta
|
Published 24.06.20, 02:35 AM
|
---
The percentage of Covid-19 patients turning critical after being admitted to hospital has gone down over the past month, conversa-tions with doctors at some of Calcutta's private hospitals suggest.

Officials of some private laboratories and hospitals where the test for the disease is being conducted said the average viral load in patients testing positive was less compared with the average load a month ago.
People reporting illness early, doctors gaining experience in Covid treatment and use of some anti-viral drugs could be the reasons for the drop in the number of patients turning critical and in the average viral load of those testing positive, said doctors across hospitals.
Peerless Hospital had eight Covid-19 patients a month back, of whom four were in critical condition and in need of ventilator.
On Tuesday, the hospital had 41 Covid-19 patients but only two were critical, said hospital officials.
AMRI Hospitals Salt Lake, a designated Covid-19 treatment centre, has 25 beds in its critical care and high dependency units, which are reserved for patients with severe symptoms.
"About a month back, all critical care and high dependency unit beds were full. General beds were vacant. Now, about five critical care beds are vacant but all 40 general beds are occupied," said Rupak Barua, group CEO, AMRI.
Medica Superspecialty Hospital on Tuesday had 82 Covid patients, around half of whom were in need of critical care.
"About a month back, most patients admitted in our hospital had severe symptoms, requiring critical care," said Aviral Roy, senior consultant, critical care, Medica.
The Telegraph reported on Tuesday that the recovery rate of Covid patients in Bengal on Monday was 60.5 per cent, an improvement of 13 per cent over the past week. On Tuesday, the rate increased to 62.58 per cent.
"Today, 370 cases were detected and 531 were discharged," a health department official said.
"Fewer patients with moderate symptoms such as respiratory distress are now developing severe symptoms like organ failure," said critical care specialist Ajoy Krishna Sarkar. Early reporting by patients, he said, could be one reason for the trend.
"In the initial stages of the outbreak, most people were scared to go for a test even if they had symptoms. Also, there were fewer testing facilities. Back then, the disease had already progressed to a critical stage in many patients by the time they were brought to hospital," Sarkar said.
He said for many patients with moderate symptoms, supportive treatment is effective. Providing oxygen support at the right moment, giving anti-coagulant drugs to prevent blood clot, a common complication in Covid-19, were some of the treatments that are helping patients.
"Initially, the fear of getting stigmatised was preventing many from getting tested. Now, with time, people have become aware and with easy availability of testing, we are getting many asymptomatic and mildly symptomatic patients," said Sumit Sengupta, senior consultant for respiratory medicine, who has treated more than 200 Covid patients at AMRI Salt Lake.
He said doctors, too, have gained experience over the past few months in management of the disease. "Earlier, we were not confident about using some drugs and protocols. There was reluctance in using non-invasive ventilation, which is now being used," said Sengupta.
A WhatsApp group of doctors treating Covid patients in India, Australia, Singapore and the US and the UK has been formed, where the members are sharing their experiences in treating the coronavirus disease.
"The doctors are treating Covid patients at different levels. Some are in primary care, while others in critical care. Everyone is sharing documents and experiences. That has helped," he said.