Doctor fee, Covid-19 test and PPE rates of private hospitals capped
Decision after overcharge complaints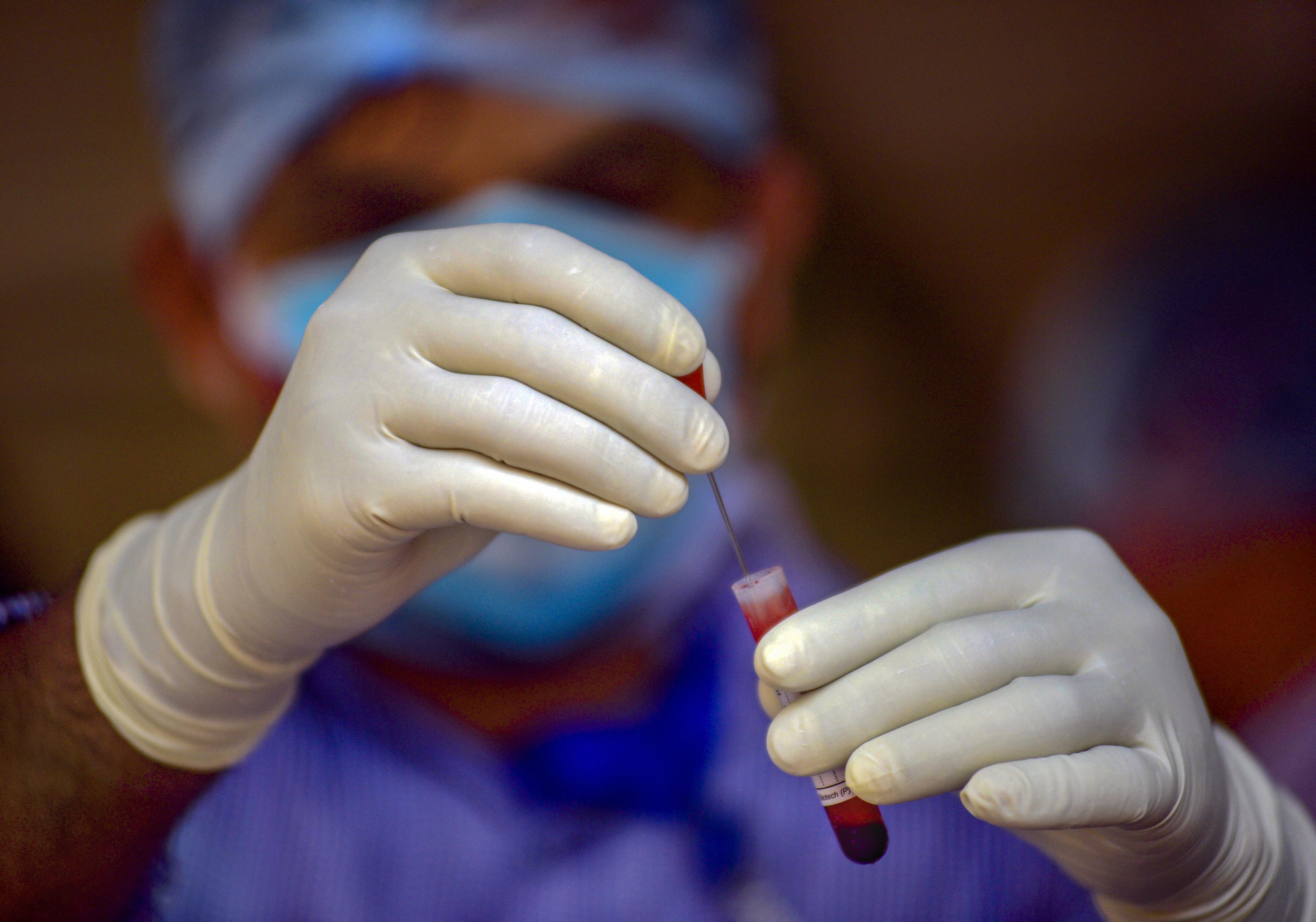 ---
|
Calcutta
|
Published 27.06.20, 02:59 AM
---
Chief minister Mamata Banerjee announced on Friday that private hospitals could not charge more than Rs 2,250 for a Covid-19 swab test and no patient could be charged more than Rs 1,000 a day for personal protection equipment.

Mamata also said the state government had capped consultation fees of doctors treating Covid-19 patients at private hospitals at Rs 1,000 a day. The fee at some hospitals, she said,is as high as Rs 5,000 a day.
The decision to cap fees follows complaints of overcharging by some private hospitals.
The government had earlier requested private hospitals and laboratories to reduce the rate of the Covid-19 test but there was no attempt at capping it.
"The test was costing Rs 4,500. We have told private hospitals that it should be done at Rs 2,250," Mamata said on Friday.
An official at a private hospital said that since the Indian Council of Medical Research (ICMR) had first capped the price at Rs 4,500, many hospitals were charging the amount. Later, ICMR asked state governments to request hospitals to reduce the rate.
In Bengal, private hospitals have reduced their rates following a request from the government.
"This is the first time the government is mentioning any rate for Bengal. We were charging Rs 2,500 for the Covid test. We are fine with Rs 2,250," said Sudipto Mitra, the chief executive of Peerless Hospital.
As for consultation fees of doctors treating Covid patients at private hospitals (not the ones designated as Covid treatment centres), the chief minister said: "Private hospitals were charging Rs 5,000 a day as doctor's consultation fee. We have asked the hospitals to keep it within Rs 1,000."
The Telegraph had on June 19 reported that chief secretary Rajiva Sinha had asked officials of private hospitals to conduct the Covid-19 test at the lowest possible rate, not to overcharge patients for PPE and display the number of Covid beds available daily.
On Friday, Mamata said: "Some hospitals have reduced the rates. We thank them. Some are yet to reduce. An expert team is working on restricting charges in private hospitals".
On PPE, she said: "Private hospitals can charge a patient Rs 1,000 a day for PPE."
Rupak Barua, the group CEO of AMRI Hospitals, said: "We charge what is the expense. What we are charging for PPE is to keep the hospital protected. It is also our duty to provide safety to all our healthcare personnel… administrative staff and housekeeping and security staff…. We have reduced the PPE price compared with what we were charging in April. We have been able to procure PPE at better rates and have passed on the benefit to patients."
Asked about the cap on consultation fees, an official of a private hospital said the government should keep in mind that some Covid-19 patients are treated by multiple doctors.
"If a patient has co-morbidity, she/he may need consultation with a specialist. In that case, the government should allow the specialist to charge his/her consultation fee. But for someone who has no other issues, Rs 1,000 a day is fine," the official said.
Mamata said charges could be capped for some items, too.