CM nudge on fees that are 'no longer relevant'
Mamata asked parents to not demand a complete waiver in the fee structure as 'schools, too, have to pay salaries to teachers'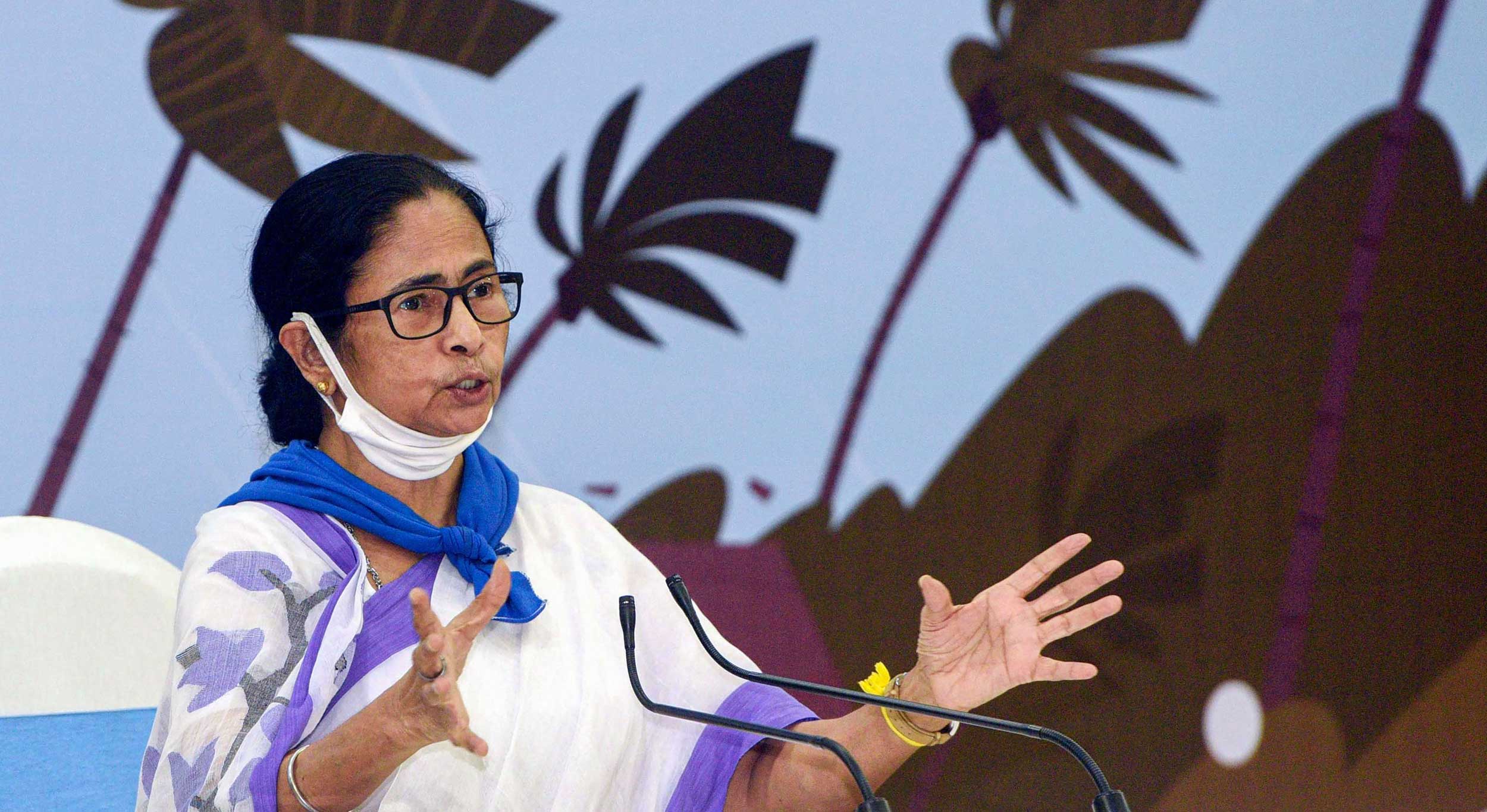 Chief minister Mamata Banerjee
(PTI)
---
Calcutta
|
Published 27.06.20, 03:03 AM
|
---
Chief minister Mamata Banerjee on Friday urged private schools to consider not charging fees that were "no longer relevant during the lockdown" and requested parents not to say they "wouldn't pay any fees at all".

"I have received a letter. Some schools are charging fees in the name of computer training and laboratory facilities. Schools should not charge anything for these," Mamata said at a news conference on Friday.
"Schools are free to collect fees as they were (last year) without any increase… because you have to pay teachers, maintain schools. I agree with you on this point.
"Parents have to pay fees to private schools. But I would make a request to private schools. It is true that no one has gone to schools for the past three months for any computer training. He/she has not visited the library to study. Money shouldn't be charged under these heads.
"You charge the fees that have been fixed at the start of the year. It is true that the teachers have to be paid salaries, schools have to be maintained, and gatekeepers have to be paid."
In her appeal to parents, she said it would not be proper of schools to increase fees now. "On the other hand, some are trying to play politics on the matter and saying they would not pay any fees at all. This is also not correct... because schools, too, have to pay salaries to teachers."
The government has told private schools several times not to increase fees and most schools have followed it. But parents have been demanding that schools reduce some of the fee components.
Mamata spoke on the matter a day after Reverend Thomas D'Souza, the archbishop of Calcutta, said eight unaided ICSE schools run by the archdiocese of Calcutta would waive half their annual fees. "This decision was taken considering the difficulties of parents in the present situation….," the archbishop told Metro on Thursday.
Mamata said: "Let schools charge the annual fees that are required to pay teachers' salaries…. Don't charge students under various heads like computer training or library. There are many other components. I don't have knowledge about all. Fees that are charged for sports. Extra fees. Don't charge or increase extra fees under such heads now please.... If you do this, how will the common man pay? You have to run the institutions."
"Common people don't have money. How will they pay anything extra? Everybody does not work in the government sector…. In the private sector many people have lost their jobs. Let us all behave in a humane way in this situation."