Cloud of uncertainty on city flights
Many passengers requesting airlines to reschedule their tickets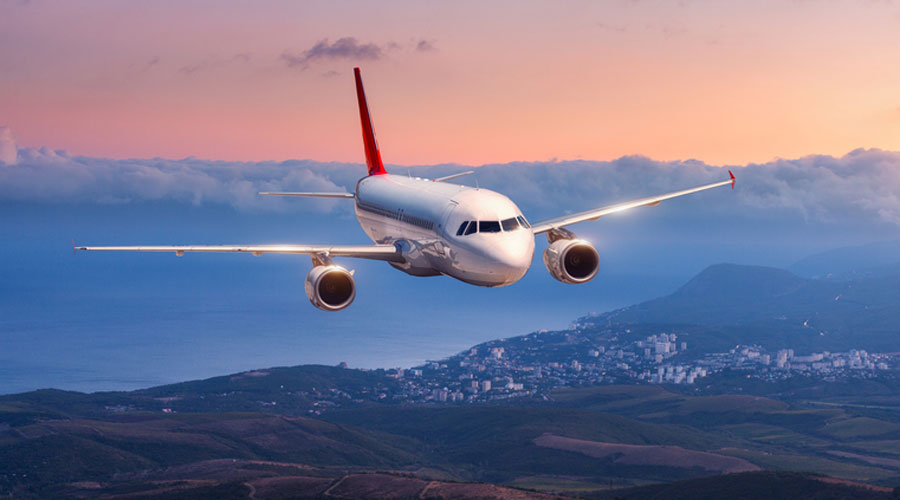 ---
|
Calcutta
|
Published 03.07.20, 03:47 AM
---
Fliers are spending anxious moments because no decision has yet been taken on the Bengal government's request for suspension of domestic flights to Calcutta from cities with high Covid prevalence for two weeks from July 6.
Throughout Thursday, the Calcutta airport and several airlines received calls from fliers, who wanted to know whether flights from cities such as Delhi, Mumbai and Chennai to Calcutta would operate after July 6.
Many passengers are requesting airlines to reschedule their tickets but the carriers are charging a fee since there is no announcement yet on suspension of flights from July 6.
Last Tuesday, Bengal chief secretary Rajiva Sinha had written to the Centre, requesting it not to schedule any domestic flight to the state from places that have a high incidence of Covid-19. In the letter, Sinha pleaded for suspension of flights for two weeks from July 6 from cities such as Delhi, Mumbai, Pune, Nagpur, Chennai, Indore, Ahmedabad and Surat to Calcutta and Bagdogra.
Civil aviation ministry officials said on Thursday they were yet to take a decision on the request.
"The ministry is in talks with the state government. Calcutta being the gateway to the northeast, complete restrictions would affect key networks. Connectivity to other regions will be affected. We are working with the state government to find a solution," said an official of the ministry.
A Salt Lake resident had planned to book his daughter on a flight to Delhi from Calcutta in the second week of July. "We have put the booking on hold till there is clarity," said the man.
Calcutta airport officials said they received calls throughout Thursday from passengers who have booked their flights. "The callers have mostly booked flights to Delhi and Mumbai. They want to know whether flights will operate and whether they will get refunds in the event of cancellation. But there is no communication from the ministry," said an airport official.
"We are asking the airline about cancellation plans but they are confused, too."
In the Unlock phase, Calcutta has four flights to Mumbai and around 10 to Delhi every day.
Officials of several airlines said they might not refund the booking amount even if flights are cancelled. "It's not our fault that flights will not operate. We can reschedule tickets but refund will be difficult," said a SpiceJet official.
An IndiGo official said if Bengal stopped flights from select cities, it would be difficult for them to deploy aircraft rationally to other airports.
Airlines sources said Calcutta-bound flights from Delhi and Mumbai operate with 80 per cent occupancy and outbound ones with barely 50 per cent.
Chief minister Mamata Banerjee had last week said Bengal would request the Centre to stop flights from cities with a high prevalence of Covid-19. As for other cities, the government wants the frequency to be reduced to once a week for each airline.
The state has also requested the Centre not to send evacuation flights from international destinations to Calcutta without ensuring that passengers follow the quarantine protocol.