Govt advises restraint on ventilators
Health official claims reports of patients being put on life support when not required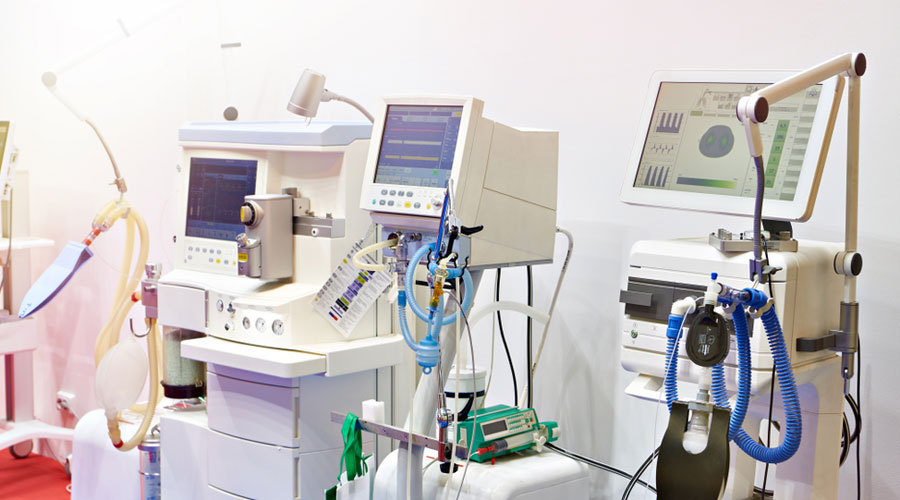 ---
Calcutta
|
Published 03.07.20, 03:48 AM
|
---
The state health department on Thursday issued an advisory which, among other things, asked hospitals to be more restrained about putting Covid-19 patients on ventilators, which is a costly procedure.
The guidelines also asked government and private healthcare units to take measures to prevent hospital-acquired Covid infections.
Health department officials visited several private hospitals and laboratories on Thursday to see, among other things, whether Covid-19 tests are being conducted following the protocols laid down by the Indian Council of Medical Research.
An official of the health department said they were receiving information about some private hospitals putting patients on ventilators even when the procedure is not required.
"Before putting a patient on a mechanical ventilator, oxygen therapy should be escalated as per guideline and prone ventilation should be attempted," the advisory stated. A person who has tested positive for Covid-19, can suffer from severe respiratory distress and in more critical stages, can suffer multi-organ failure. In case of respiratory distress, the patient will need assisted breathing.
Prone ventilation, according to doctors, is a therapy in which the patient is laid in a particular posture and provided oxygen support or, in severe cases, ventilation support at a minimum level.
A health department official said hospitals have been asked to maintain a logbook where the oxygen saturation level of a patient should be mentioned. The data will show whether the patient really requires ventilation.
Many patients and their families have accused private hospitals of overbilling them for personal protective equipment and unnecessary use of ventilators.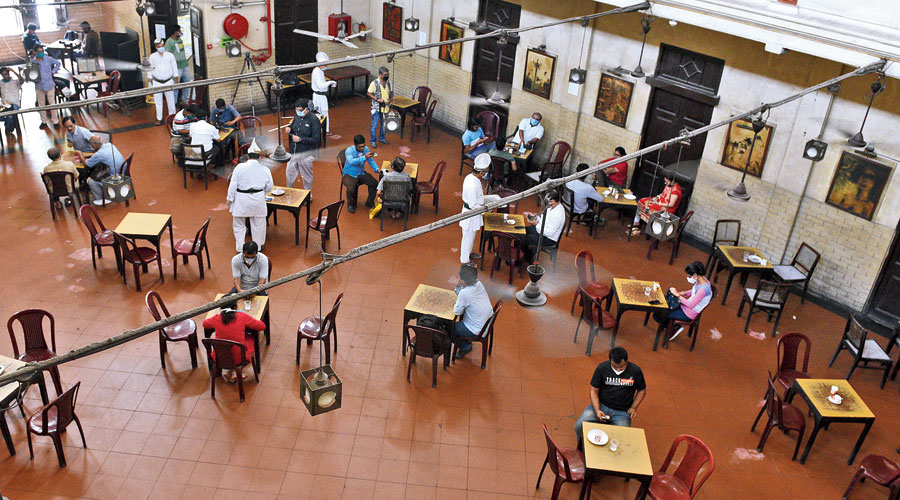 An official of a private hospital said daily ventilator charges vary between Rs 4,500 and Rs 20,000-plus. "There is no regulation on ventilation charges," said the official.
The health department advisory also asked hospitals to prevent hospital-acquired coronavirus infection. "Hospital-acquired infection should be prevented by adopting infection control practices as per guideline," the advisory stated.
Health department officials said there had been an increase in hospital-acquired Covid infection since the easing of lockdown norms.
Some private hospitals said chances of coronavirus-infected people coming in contact with others had increased following the government's decision to allow collection of swab samples for the Covid test at outpatient departments.
"Swab samples are collected in one room. Though social distancing norms are maintained and we allow only one person at a time, there are chances of infection," an official of a private hospital said.
The CEO of a private hospital said the government had asked them to increase the number of Covid beds but the required infrastructure such as a separate air exhaust system was not in place.
The health department also visited several testing laboratories on Thursday. Metro reported on Thursday that the department had stopped Covid-19 tests at Suraksha Diagnostics Pvt Ltd after allegedly coming across anomalies. One of the charges was that many reports were erroneous.
"Officials randomly collected samples of swabs that have been tested. They also looked into the waste disposal system," said an official of a private laboratory.