50 CMC doctors not at work
The absentees are mostly contractual employees, over whom the civic body does not have much control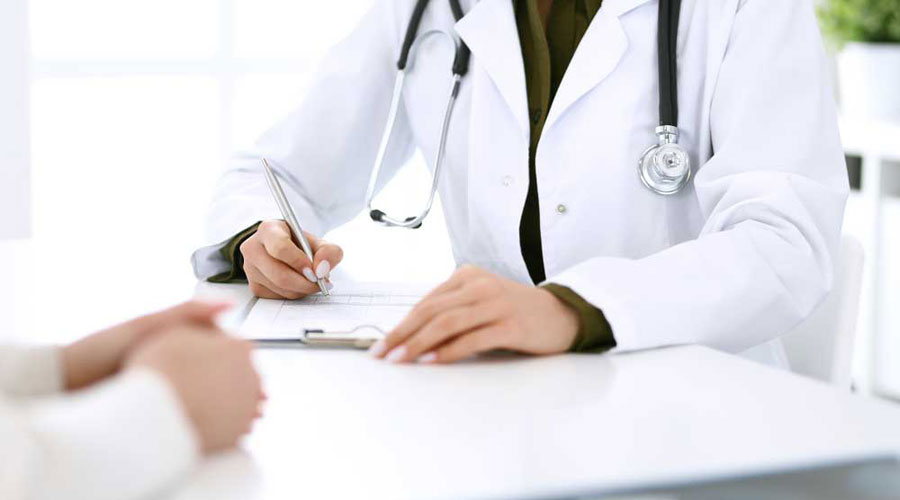 ---
|
Calcutta
|
Published 13.07.20, 01:52 AM
---
Around 50 doctors of the Calcutta Municipal Corporation have stopped reporting for work at a time the Covid-19 pandemic is straining civic health care to its limit, officials said on Sunday.
Most of the absentee doctors are in charge of civic health services of various wards. "They are responsible for treating patients, monitoring activities to prevent vector-borne diseases and routine immunisation, and keeping a tab on home quarantined contacts of Covid-19 patients," said a CMC official.
The doctors who have stopped working are mostly contractual employees, over whom the civic body does not have much control other than terminating their service.
CMC sources said the doctors were either retired medical officers of state and central government organisations or fresh MBBS graduates. "There is little you can do if they do not want to get exposed to the risk of contracting Covid-19," an official said.
The civic body had advertised for recruitment of doctors under the National Urban Health Mission but the response was poor. "Far fewer people appeared in the interview compared with the number of vacant posts," an official said.
A CMC doctor described as "alarming" the situation resulting from the absence of the 50-odd doctors. "At many places there are no full-time doctors. The situation might worsen if any of the remaining doctors falls sick," the doctor said.
Such a situation has indeed arisen in Ward 55, which covers parts of Sealdah and Entally, where the lone civic medical officer tested positive for Covid-19 last week. "The clinic has been shut down and will remain closed till July 24," said Arun Kumar Das, the coordinator of the ward.
"Altogether, 35 people have been quarantined. Health workers are running Covid-19 surveillance and carrying out work to prevent vector-borne diseases from adjacent wards."
The CMC health clinics, the doctor said, play a crucial role especially at a time the malaria and dengue cases rise.
The CMC Doctors' Forum has demanded that the authorities create more posts for doctors and make them entitled to the same facilities enjoyed by state government doctors.
Many of the 144 ward clinics under the CMC have two doctors each - one of whom sees patients at the clinic and the other looks after administrative work and monitors the health of home isolated Covid-19 patients or home quarantined contacts of the patients.
Such doctors are called contractual whole-timers. There are also contractual part-timers, who only see patients at ward health clinics.
Officials said the absentee doctors belonged to both groups. "The problem has become more severe in places where doctors in the first group have quit. Full-time doctors are monitoring Covid-19 surveillance. Field workers who are visiting localities are reporting cases of influenza like illness to the doctors, who are then recommending further action. Part-time doctors are filling in for whole-timers but a void still remains," a CMC official said.
In places where part-time doctors have quit, full-time doctors are having to see all patients, apart from monitoring vector-borne diseases and Covid-19 surveillance.