Private hospital 'satellite facilities' for Covid-19 patients a non-starter
The medical facilities are refusing to pay for the expenses of those lodged in such units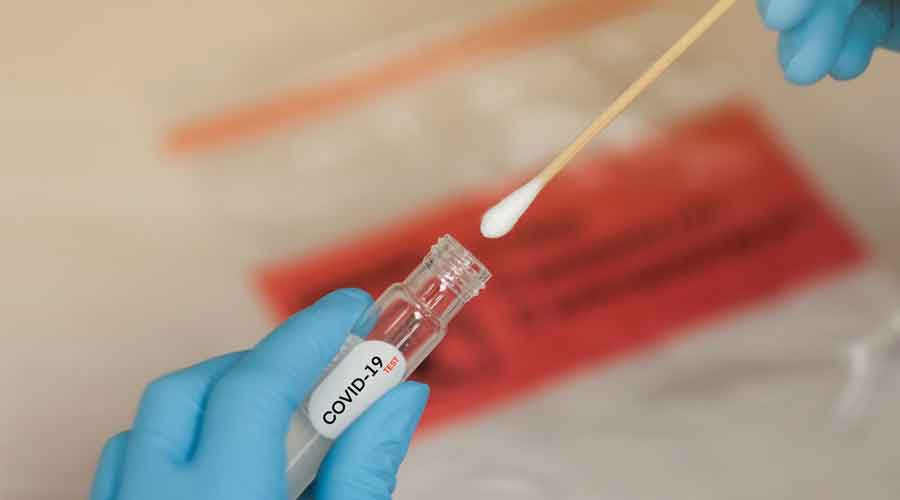 Some of the hospitals that have started the units said they were charging Rs 3,000 to Rs 5,000 per patient per day
Shutterstock
---
Calcutta
|
Published 08.07.20, 02:09 AM
|
---
The state government had on June 15 said private hospitals could set up "satellite facilities" for Covid-19 patients with no or mild symptoms, to free up beds reserved for such cases.
Around a month later, many hospitals are yet to set up the facilities because insurance companies are refusing to cover the cost and also because of lack of personnel.
The state health department had said in a guideline that private hospitals could set up "satellite facilities" or observation wards at hotels or guest houses in the vicinity of their campuses.
Some of the hospitals that have started the facilities said they were charging Rs 3,000 to Rs 5,000 per patient per day. The cost includes accommodation, food, doctor's fee and nursing care. A person who has tested positive for Covid-19 needs to stay at a hospital or satellite facility for at least seven days.
The hospitals said insurance companies are refusing to pay for the expenses of the patients staying at satellite units.
With the number of Covid-19 cases increasing every day, most hospitals are struggling to admit patients. Many who have tested positive have mild or no symptoms and are being advised home isolation. But many such patients fear their families will be ostracised if they stay at home. Quite a few stay with their elderly parents and in-laws.
The concept of satellite facilities had been mooted to accommodate such patients.
Medica Superspecialty Hospital was among the first to start such a facility, which has 26 rooms with 52 beds.
"We only have 18 occupants. But we have to pay rent for all rooms and are incurring losses," said Alok Roy, the chairman of the Medica group.
The RN Tagore International Institute of Cardiac Sciences has a 24-bed satellite facility near its Mukundapur unit. "We have 75 per cent occupancy and have kept the tariff on the lower side.
Insurance companies are refusing to cover the cost," said R. Venkatesh, director, eastern India, Narayana Health, which runs RN Tagore hospital.
Some hospitals said they did not have enough person-nel to run such facilities. "Many of our nurses from other states have left. We are yet to find replacements. Also, doctors are busy with patients at the hospital. So it's not possible to open such a facility," said Sudipta Mitra, the chief executive of Peerless Hospital. The hospital, he said, is planning to open a homecare facility.
Pradip Tondon, the CEO of Belle Vue Clinic, said: "In our vicinity, it is difficult to find such accommodation at an affordable rate."