Cashless claims of mildly symptomatic rejected
Insurance companies reject claims of mild Covid patients
Public health experts and officials of various hospitals say purpose of taking out a medical insurance policy gets defeated if it is of no use during the pandemic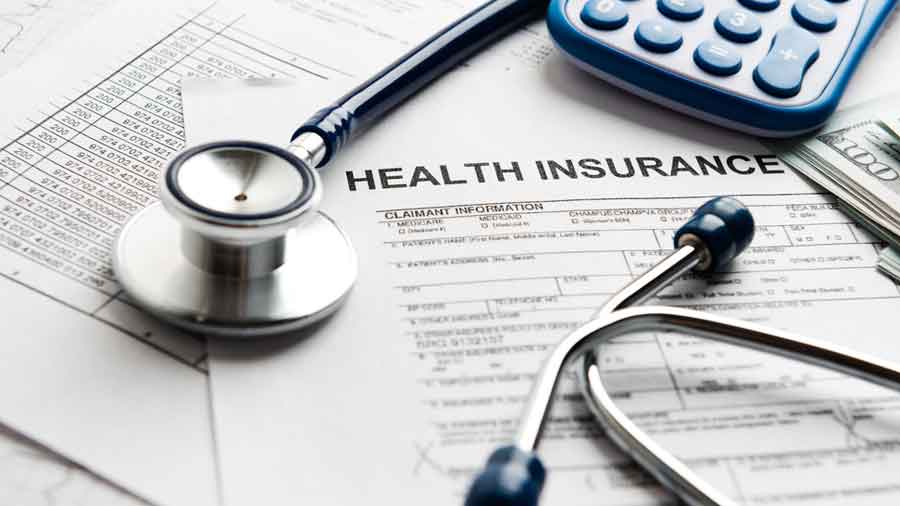 Public health experts and officials of various hospitals, however, said the purpose of taking out a medical insurance policy gets defeated if it is of no use during the pandemic
Shutterstock
---
Published 15.08.20, 02:20 AM
|
---
Many Covid-19 patients with mild symptoms and admitted to private hospitals or satellite facilities are having their cashless insurance claims rejected because the insurance companies think they could have been treated at home.
Insurance companies allege that many hospitals are admitting such patients because they need minimum treatment but the healthcare units can earn through diagnostic investigations.
Public health experts and officials of various hospitals, however, said the purpose of taking out a medical insurance policy gets defeated if it is of no use during the pandemic.
"As per the available documents/medical records, indication for the hospitalisation cannot be established hence cashless approval would not be possible at this juncture," a Covid-19 patient who had been admitted to a private hospital in Calcutta received this message from the insurance company before he was discharged. The man was left with no option but to pay the entire amount from his pocket.
In another case, a New Alipore resident alleged that his parents who had tested positive for Covid-19 were taken to Belle Vue Clinic for admission earlier this month. His father is 63 and mother, a diabetic, 61.
"Belle Vue officials said that since my parents had mild symptoms, the cashless facility might be denied to them if they got admitted to the hospital.They suggested that my parents be admitted to the satellite facility run by Belle Vue," said businessman Deepak Gupta. 
"A CT scan my father underwent before admission showed pneumonia. So, we got both admitted to the satellite centre. We were scared that if something happened to them at home and the doctor was not available over the phone, we might not be able to hospitalise them immediately," he said.
Later, the third-party administrator (TPA) said the claims were inadmissible. "The TPA told me I got my parents admitted only to get some investigations done. I told them that I could not have put their lives at risk by getting them admitted to hospital in this situation just to get some investigations done," Gupta said. 
"The present claim is for treatment of Covid-19 positive. Patient is mainly admitted for investigation and observation purpose and treated with oral medicine and certificate given by treating doctor and discharge certificate revealed that it seems that present treatment is possible in an OPD basis or any institutional quarantine centre," the TPA had written to Gupta.
TPAs handle claims for insurance companies.
Finally, Gupta had to pay Rs 2.25 lakh to get his parents discharged. He said he would file reimbursement claims with the insurance company. 
The health ministry and state government have advised asymptomatic Covid patients or those with mild symptoms to stay at home or satellite facilities so that hospital beds remain free for patients with moderate or severe symptoms.
"But there are many asymptomatic patients who don't have isolation facilities at home. There are others who have family members with co-morbidities, and so they want to be admitted," said Sudipta Mitra, the chief executive of Peerless Hospital. "We have about 150 Covid patients at our hospitals, of whom around 35 are asymptomatic who have no home isolation facilities." 
Officials of various private hospitals attributed refusals by insurance companies to confusion and mistrust.
"Some insurance firms have issued clear guidelines for allowing cashless facilities for asymptomatic and mild symptom patients even if they are admitted at a satellite facility. Big insurance companies like National Insurance should come out with such clear guidelines, otherwise TPAs are confused over allowing claims," said Pradip Tondon, CEO, Belle Vue Clinic. He said the hospital was frequently having patients whose cashless claims were rejected by insurance companies.
Medica Superspecialty Hospital chairman Alok Roy said there were frequent problems over insurance claims for patients admitted at his hospital. 
Insurance companies said hospitals needed to have more transparency. "The advice for admission should be followed by an active line of treatment which is possible only in a hospital set-up. Otherwise, the claim might be inadmissible if it is only for quarantine or isolation.
Hospitalisation should have a valid reason," said Saurav Kariwala, assistant manager (medical), National Insurance Company Ltd, Calcutta.
An official of a private insurance company said there were homecare packages. 
"There are telemedicine and wellness cells of insurance agencies which support such patients (asymptomatic patients or ones with mild symptoms)," said Abhijit Banerjee, manager, claims department, Star Health Insurance.