Quarantine units in city shut down
Officials blame move on residents' fear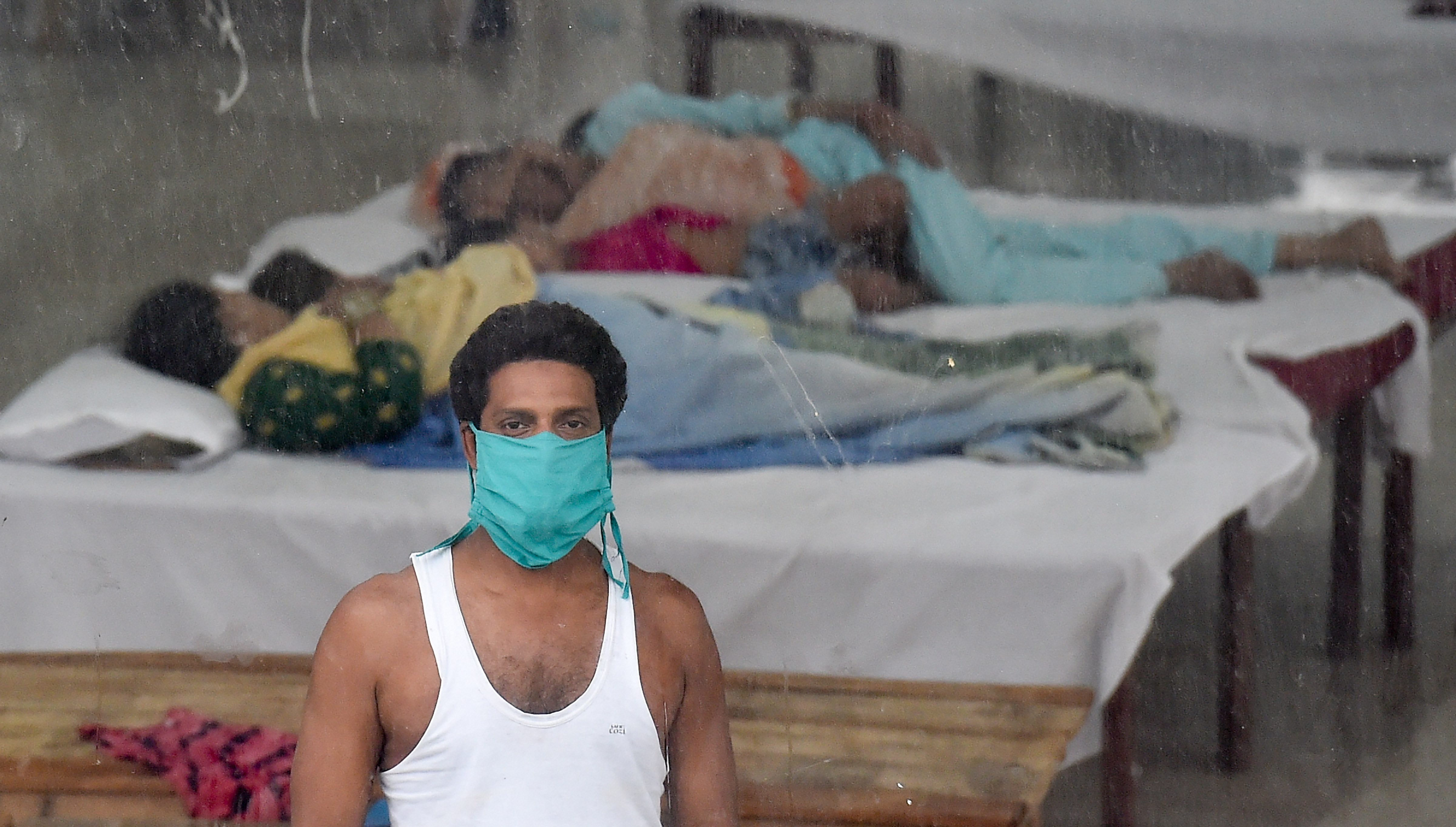 ---
|
Calcutta
|
Published 22.04.20, 08:27 PM
---
Some of the quarantine centres set up in Calcutta last week to cope with an expected surge in the number of contacts of Covid-19 patients have been shut fearing protests from people who may not want such a facility in their areas.
As a result, Calcuttans who need to be quarantined may be sent to a centre in Barasat.
Sources in the Calcutta Municipal Corporation said the quarantine centre in New Town's NBCC Square was full. The government had started using hotels in Calcutta and suburbs as quarantine centres but their occupancy or capacity is not clear.
The quarantine centres in the Calcutta Municipal Corporation's area were shut down after orders from the state health department, an official in the civic body said.
Metro tried to get in touch with senior Bengal health department officials on shutting down quarantine centres in Calcutta but they were unavailable for comment.
The officials did not respond to questions sent by WhatsApp on whether there were plans to set up more quarantine facilities close to Calcutta.
With over 120 Covid-19 cases from Calcutta, it is
expected that the contact tracing of positive patients would throw up a large number of people who need to be quarantined. Tracing contacts and isolating them are the most important measures to be taken to fight the spread of the novel coronavirus, public health professionals said.
The centres in the Calcutta municipal area were set up because the authorities felt that more and more people would test positive for Covid-19 following the CMC's door-to-door surveillance to identify silent carriers of the virus.
The challenge was far more in slums where multiple people stay together in a small room and keeping them quarantined at home is next to impossible
Public health professionals said there was no logic behind not allowing a quarantine centre in the city. The shift of such centres from the city would only lend credence to the wrong notion that Covid-19 patients or their contacts should be allowed to stay in a neighbourhood.
The mistaken belief is responsible for the attacks on healthcare workers involved in treatment of Covid-19 patients in various parts of the country.
Chief minister Mamata Banerjee has stressed time and again that people with Covid-19 or their families should not be ostracised.
"The only thing the government has to ensure is that the quarantined people get no opportunity to be physically close to others who are quarantined and caregivers, and under no circumstances should they step out of the centre," said Subhash Salunke, a senior advisor at the Public Health Foundation of India and an advisor to the Maharashtra government on combating Covid-19.
Sources in the CMC said the health department was trying to set up a few more quarantine facilities in New Town.