Covid: Pharmacist held for vaccine fraud in Diamond Harbour
Mithun Mandal was detained for allegedly procuring jabs and organising small camps in people's homes to administer the liquid he claimed was Covishield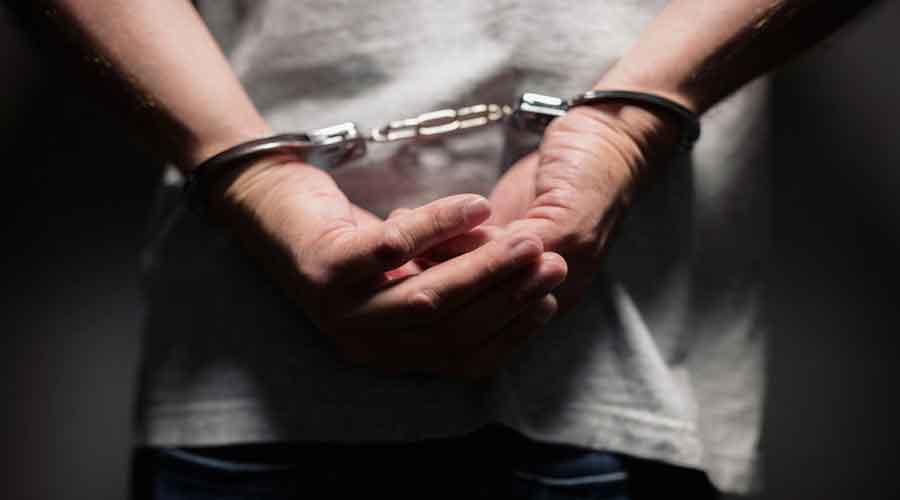 ---
Sonarpur
|
Published 25.07.21, 12:59 AM
|
---
A man who police said was a pharmacist attached with a primary health centre in Diamond Harbour has been arrested for allegedly procuring vaccines and organising small camps in people's homes in Sonarpur to administer the liquid he claimed was Covishield vaccine.
Mithun Mandal, a resident of Satjeliya in Gosaba, around 91km from the city, was arrested when he was about to hold another "camp". Mandal lives in a rented apartment in Sonarpur.
The police said two vials with "Covishield" labels were seized from him. "A sample will be sent for forensic examination to ascertain the composition of the liquid," said a senior officer of the Baruipur police district.
Mandal is a pharmacist at the Mashat primary health centre under Panchagram Rural Hospital in Diamond Harbour block, where he was in charge of the vaccination unit and officially had access to the doses, police sources said.
Debasish Roy, chief medical health officer, Diamond Harbour, said: "It is a very sensitive matter. I am unable to comment as an investigation is on."
A senior health department official said that the vials found on Mandal had a serial number on them and it would be possible to match it with the stock to check their veracity.
A senior officer said they had received information that Mandal had been organising small camps in people's homes to avert the glare of the police or the administration and was administering drugs, which he claimed were vaccines, himself.
"Preliminary investigation suggests that he was charging Rs 300 or Rs 400 per dose. Till now, we have information that he vaccinate at least 40 people. Most of them have got text messages from Co-Win confirming their vaccination. We are in process of verifying how he managed to do this," said an officer of Sonarpur police station.
The police said they suspect that Mandal could be stealing vials from the official stocks he received for vaccination at the primary health centre and because he is a pharmacist, he could administer them.
Mandal was produced before a court on Saturday and sent to police remand for three days.
The police said they were collaborating with the district health officials to prepare a list of the people who had received shots from Mandal.
An officer said all of them would be examined by health officials to check if any of them have developed any adverse effects.
The arrest rekindled memories of fake IAS officer Debanjan Deb who organised several illegal vaccine camps not so long ago. Deb, who had impersonated an IAS officer, had been organising fraudulent camps posing as a Calcutta Municipal Corporation officer, using drugs — which later police said, could be an antibiotic named Amikacin.