Patient dumped at MR Bangur Hospital
According to an official, the man looked 'ill' and has been admitted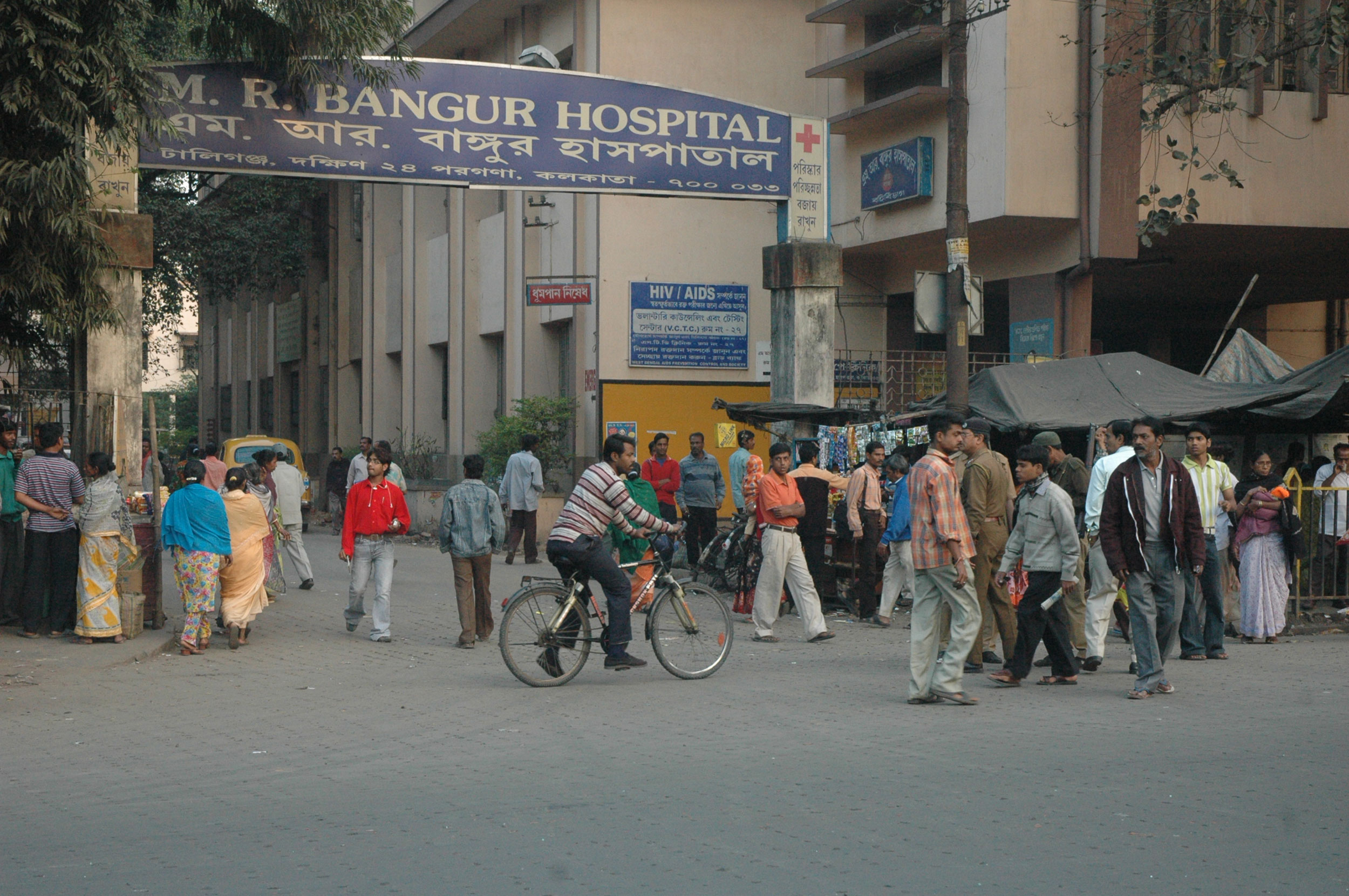 ---
|
Jadavpur
|
Published 09.05.20, 10:07 PM
---
An elderly man with symptoms of Covid-19 was brought to MR Bangur Hospital in an ambulance and was allegedly abandoned on the premises on Friday evening, leaving him clueless what to do next.
The man, wearing a medical gown with a catheter attached, was spotted sitting alone on the pavement by a hospital employee and taken inside. The hospital has alerted police, who are trying to track details of the ambulance.
Police during investigation have come across CCTV footage that shows the man slowly coming out of an ambulance, adjusting his gown and his catheter before settling down on the pavement.
Another man, standing a few meters away, is seen closing the backdoor of the ambulance once the old man sits down on the pavement. The ambulance then moves out.
According to a hospital official, the man looked "ill" and has been admitted. "He has not been able to speak. So, we are yet to know his name and other details. But we have informed the local police about the incident," said a senior official at MR Bangur Hospital.
Sources said the police had traced the ambulance from the CCTV footage and found that it was registered in the name of a person who lives in Jagaddal, South 24-Parganas.
Officers said they were also trying to zero in on the identity of the hospital through its logo on the patient's gown.
Several incidents have been reported in the recent past of ambulance drivers trying to dump suspected Covid-19 patients on the road, refusing to drive them till their destination.
Similar incidents happened in Howrah and Naktala. In both cases, people wearing PPE were seen taking out patients from ambulances and trying to abandon them before they were forced by residents of the areas not to do so.
"We are trying to establish the identity of the man (dumped at MR Bangur). Simultaneously, the process to find out the hospital or nursing home where he was admitted is equally important," said an officer of Jadavpur police station.