New Town seeks resident volunteers
Teams will be asked to help people in their neighbourhood instead of travelling large distances because of the lockdown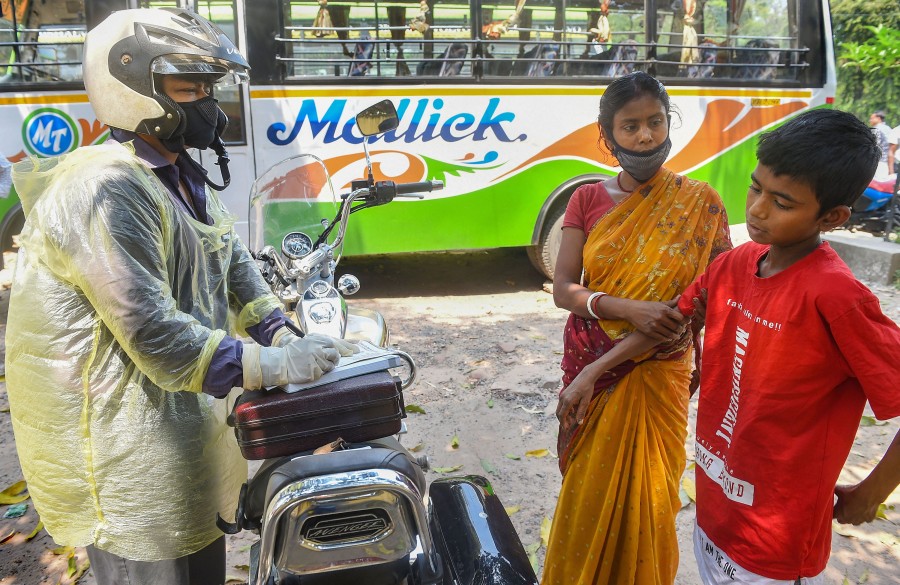 ---
|
Calcutta
|
Published 06.04.20, 10:15 PM
---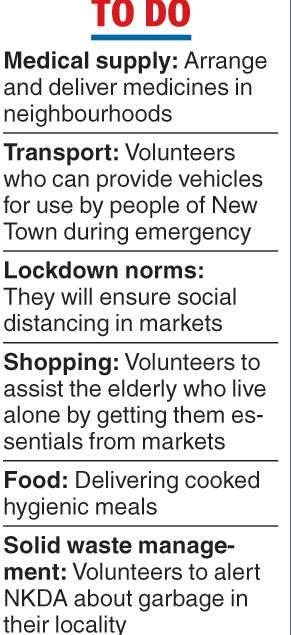 The township authorities have invited residents to volunteer in the fight against the coronavirus.
Volunteers can choose from 18 options that range from buying and delivering medicines in their localities, managing queues at markets in order to ensure social distancing, driving others in times of emergency and delivering food to pavement dwellers and migrant labourers at various construction sites near their homes, an official of the New Town Kolkata Development Authority (NKDA) said.
Those willing to be part of the group of volunteers can log on to the NKDA website: www.nkdamar.org and register themselves, the official said.
The idea to include residents in a regular volunteer force that will be active across all three action areas of the township was accepted after NKDA officials held a series of teleconferences with many New Town residents.
One the one hand, a large part of the population consists of elderly residents who stay alone while on the other there are residents eager to step out and help, Debashis Sen, the NKDA chairman, said.
"We decided to have a well-organised team of volunteers who will join hands with Hidco and NKDA officials to form a sustainable team capable of giving outputs over a period of times," Sen said. "For example, we have a helpline where requests are pouring in to home-deliver medicines. We can ask a volunteer who stays closest to the address from where the request was raised to deliver them."
The teams will be asked to help people in their neighbourhood instead of travelling large distances, keeping in mind the restrictions because of the lockdown, he said.
Once the registration is over, NKDA officials will videoconference with volunteers to guide them on what they have to do, Sen said. The officials will train them and allot specific tasks under the supervision of an NKDA task force.
According to an official WhatsApp groups of volunteers will be created for each locality so that they can "better coordinate" among themselves, according to officials.
Saptarshi Roy, a resident of New Town's Action Area I, said he had signed up on the NKDA website to be part of the volunteer group. "I am doing my own bit by feeding stray animals in our locality and I am glad that somebody actually thought of bringing people, who want to work for the community, together."