CM's fresh plea to PM on entrance exams
Candidates turning up together at the centres poses a grave health risk, says Mamata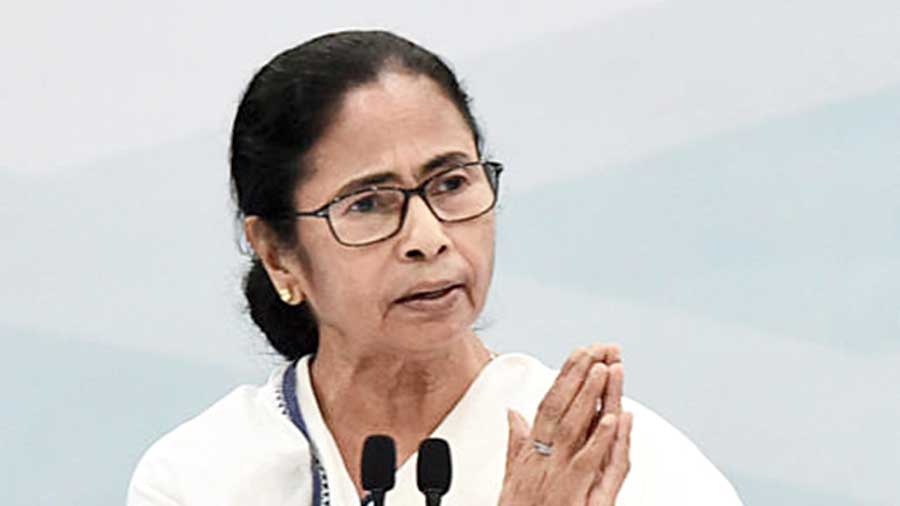 Mamata Banerjee
File picture
---
Calcutta
|
Published 26.08.20, 01:56 AM
|
---
Chief minister Mamata Banerjee wrote to Prime Minister Narendra Modi for the second time in two days on Tuesday, requesting the JEE/NEET exams scheduled for September be postponed because of "grave health risks".
On Monday, too, she had requested the Prime Minister to postpone the national entrance exams.
"Today, our government has received a letter from the National Testing Agency to conduct the JEE/NEET exams starting from September 1. We are really worried and concerned," she wrote in her letter on Tuesday.
Referring to the Supreme Court's verdict on approving the tests, Mamata said: "However I would like to request for your kind intervention and to consider the central government making an appeal to the honourable apex court to review its decision in the interest of the student community, so that they are free from mental agony and mental disaster.
"I would request you to kindly appreciate the sensitivity of the matter and consider taking necessary action for postponing these examinations until the public health situation becomes conducive again."
The JEE-Main exams, through which students are admitted to engineering colleges, are to be held from September 1-6.
The National Entrance cum Eligibility Test (NEET), through which students are admitted to medical colleges, is scheduled for September 13.
The National Testing Agency on Tuesday told the Bengal government about its decision to go ahead with the exams, a state education department official said.
The agency apprised the government of the safety measures it has taken to protect students from any potential health risk, the official said.
Exams will be held across eight cities in Bengal.
The agency, which conducts all-India entrance exams such as JEE-Main, JEE-Advanced and NEET, has said that each candidate will be given a three-layered mask before he/she enters the exam centre.
Also, each candidate will have to wash their hands with soap and water or clean them with sanitiser before entering the centre. Distancing rules will be followed while making seating arrangements.
"But the health risk stems from the fact that candidates will have to turn up at the centres to write the test and any assembly during the pandemic poses a grave health risk," the official said. "In her second letter, the chief minister has reminded the Prime Minister about her concerns."