Hospital told to return Rs 200 out of Rs 250
The decision to cap fees under various heads follows complaints of some private hospitals overcharging patients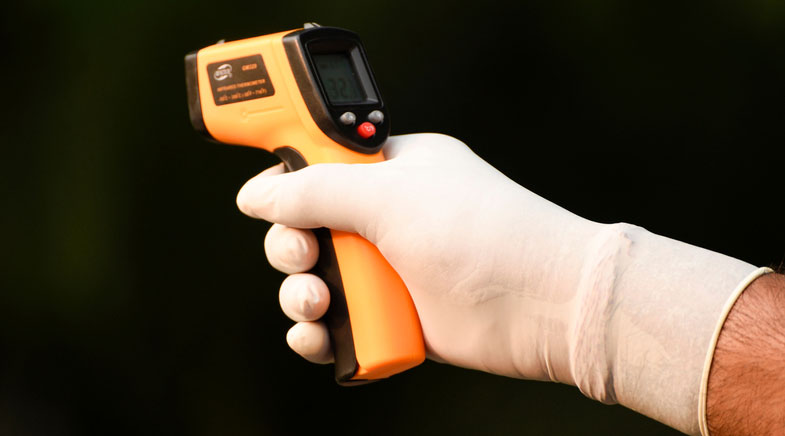 ---
|
Calcutta
|
Published 14.07.20, 05:01 AM
---
The regulatory body for private hospitals on Monday asked a hospital to return the bulk of what it had charged a patient for thermal scanning and hand sanitiser at its OPD.
The West Bengal Clinical Establishment Regulatory Commission asked the hospital to return Rs 200 of the Rs 250 it had charged the patient.
Retired judge Ashim Kumar Banerjee, the chairperson of the commission, said the patient had complained about overbilling and told the commission that the attending doctor hadn't worn personal protective equipment.
The commission felt charging Rs 250 for hand sanitiser and thermal scanning "was too much". "We have asked them to return Rs 200 and charge only Rs 50 for it," Banerjee said on Monday.
He said the commission on Monday discussed seven complaints of overcharging Covid patients. The complaints ranged from overcharging for PPE, doctors' consultation and the overall bill. "We have told all the hospitals that they cannot charge more than what the government-fixed rates. Charges cannot exceed Rs 1,000 for doctors' consultation, Rs 1,000 for PPE and Rs 2,200 for tests," Banerjee said.
Last month, chief minister Mamata Banerjee had announced that private hospitals could not charge more than Rs 2,250 for a Covid-19 swab test and no patient could be charged more than Rs 1,000 a day for personal protection equipment.
The decision to cap fees under various heads follows complaints of some private hospitals overcharging patients.
In one instance, a hospital had charged a Covid patient Rs 2 lakh as non-medical expense, the chairperson said. The commission had received a complaint where a Covid had been forcibly prevented from entering a hospital in Salt Lake by bouncers employed by the hospital. The commission had sought CCTV footage from the hospital after receiving the complaint.
Woodlands fined
At Monday's hearing, the commission fined Woodlands Hospital Rs 10 lakh for the death of two women after childbirth. One of the women had delivered a twin. Both died on two consecutive days in July last year.
"We have asked the hospital to deposit the money by a week. We have said that three fixed deposits should be created for the three children. The twins will get Rs 2.5 lakh each and the other child will get Rs 5 lakh," Banerjee said.
Banerjee said he commission had not found any medical negligence on part of doctors. Investigating that matter rests with the West Bengal Medical Council but there was deficiency on the hospital's part, he said.
Hospital officials could be reached for comment.