Families refuse bodies of non-Covid-19 patients
Calcutta Municipal Corporation will perform the cremation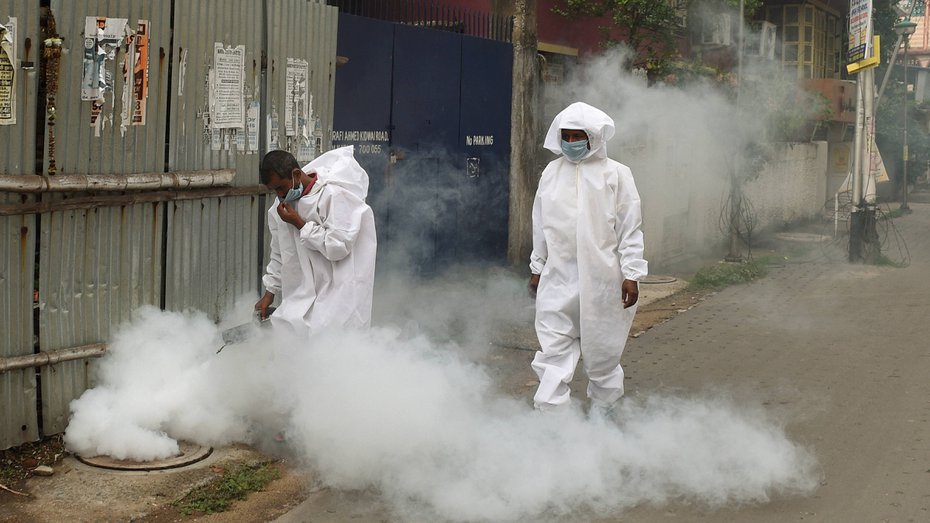 ---
|
Calcutta
|
Published 09.05.20, 10:56 PM
---
Family members of some deceased patients who were admitted with symptoms of Covid-19 but tested negative are not taking the bodies for cremation, Firhad Hakim, the chairman of the Calcutta Municipal Corporation's board of administrators, told officials on Saturday.
"The bodies of some people who tested negative for Covid-19 and died for other reasons are lying unclaimed in hospitals. Families are not taking these bodies. It has been decided that the CMC will perform the cremation. The families have to give in writing to the hospital that they will not receive the bodies," an official quoted Hakim as saying.
The problem was acute at MR Bangur Hospital, one of the designated Covid-19 treatment centres in Calcutta, a CMC official said later.
An official said families were afraid that receiving the bodies and taking them to crematoria could infect them with the novel coronavirus.
"Many patients are being admitted in hospitals with symptoms of Covid-19. Some of them are testing negative for the disease but dying for some other reason. The families of some such patients are refusing to accept the bodies," said the official.
The CMC has been entrusted with the responsibility to perform the cremation or burial of all those who are dying after testing positive for Covid-19 in the city. The cremation is done according to guidelines issued by the Union health ministry.
CMC officials carry the body, packed in a specific material, in a hearse whose driver wears personal protective equipment. The bodies are taken to the cremation ground at Dhapa or a burial ground at Bagmari.
There is, however, no such guideline for people who die from other illnesses after testing negative for Covid-19.
Sample collection vans
The CMC is retrofitting six ambulances and converting them into swab collection vans, officials said.
An official said the vans would visit the worst-affected pockets of the city, slums and other densely populated areas, from where multiple Covid-19 cases have been reported, to collect swab samples.
Two laboratory technicians will be inside the ambulance. A partition of glass has been built inside the ambulance. The technicians will sit on one side of the partition and the person whose sample will be collected on the other side.
"We will also install 10 stationary kiosks for sample collection in affected areas. The mobile vans and kiosks will start functioning within a week," said the official.
"Our teams are now visiting localities in cars and stepping out for sample collection. Once the mobile vans are ready, these vans will go inside lanes and bylanes to collect swab samples," said the official.
Civic officials said these measures would enable them to test more people in affected areas so that more positive cases are quickly identified and isolated to prevent the spread of the virus.