Don't let Covid delay cancer visits: Doctors
Families are in a dilemma over seeking treatment because of the risk of contracting the coronavirus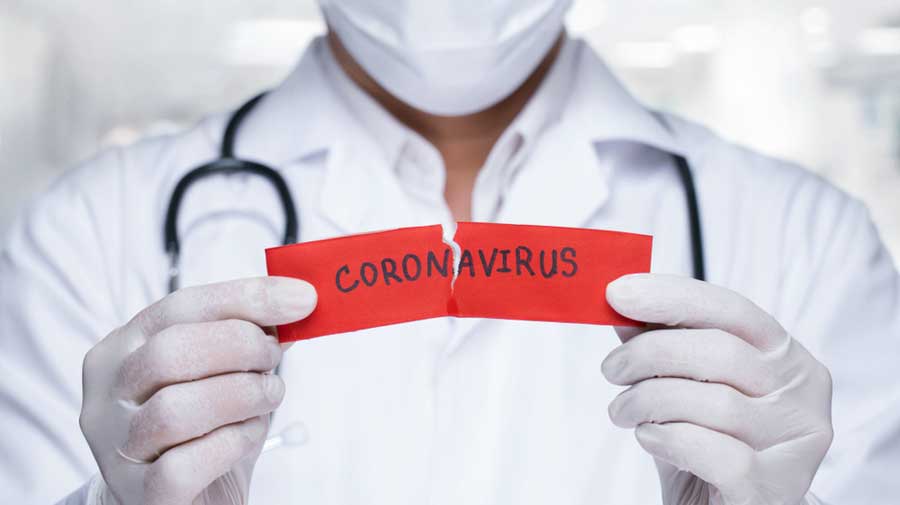 ---
|
Calcutta
|
Published 20.07.20, 02:03 AM
---
Patients diagnosed with cancer or their families are delaying treatment for fear of contracting Covid-19, triggering concern that such a step might worsen the cancer, doctors said.
The Saroj Gupta Cancer Centre & Research Institute in Thakurpukur usually gets 1,000 to 1,200 new patients every month. Only 300 turned up in June and 100 in April.
In June, surgical oncologist Gautam Mukhopadhyay saw half the number of patients he would see before the lockdown. Between March and April, the number had gone down to 20 per cent, he said.
Doctors said the delay in treatment could lead to cancer becoming more advanced. What is "easily operable" in the initial stages could no longer be so after a passage of time.
"There were reasonable cases which were easily operable in March-April. When the patients finally came for treatment in June or July, the cancer reached an advanced stage and was no longer operable. From stage I, it went to stage III or IV. Because of the change in situation, we have to look for other forms of treatment like chemotherapy or radiation. The outcome will be inferior compared with surgery," Mukhopadhyay said.
"Usually, one should get operated within four weeks of the date of diagnosis."
Arnab Gupta, the director of the cancer hospital in Thakurpukur, said the outcome of treatment in stage I is 90 per cent, 60 per cent in stage II and 30 per cent in stage III.
Families are in a dilemma over seeking treatment because of the risk of contracting Covid-19.
Doctors said patients who were seeking treatment were getting operated on and discharged despite the fact that some were testing positive for Covid-19.
Recently, a 77-year-old man with cancer in the lip tested positive for Covid-19 a day before his scheduled surgery. He was advised home quarantine and was operated on around two weeks later.
"My father was diagnosed with cancer on May 24 and the operation was scheduled for June 11. But it got delayed to June 29 because he was infected by the coronavirus. He was asymptomatic," said the son, who was also his father's caregiver.
"There were challenges... but we never thought of delaying the treatment for cancer because we knew the tumor could worsen. In fact, the tumour had increased in size because of the 18-day delay, over which we had no control," he said.
"Families and patients need to show courage... Doctors need to take precautions and calculated risk to go ahead with the surgery. It does not mean we will avoid surgeries," said Mukhopadhyay, who operated on the patient, assisted by chief anaesthetist Abir Ray and plastic surgeon Dipanjan Dey.
Many fear that not just patients, family members, too, may be infected by the coronavirus if they travel to hospital.
"Treatment is getting interrupted because people are scared to travel. People are requesting that follow-up be delayed till the Covid situation improves. But in the process some relapses might get overlooked," said Gupta.
Unavailability of transport is another reason why patients, especially those from districts, are delaying treatment.