Death rate up among patients without comorbidity
Doctors cite late arrival in hospital, stemming from a false sense of security that they will not develop any complications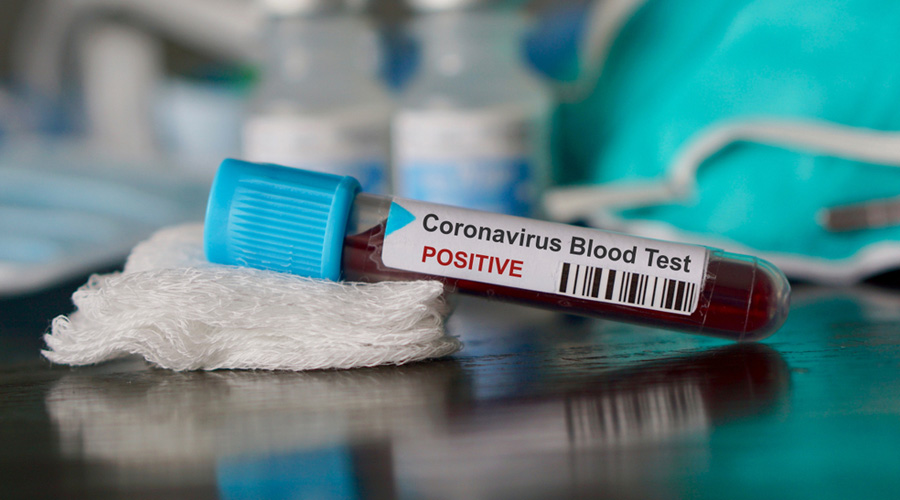 ---
Calcutta
|
Published 01.12.20, 04:02 AM
|
---
The percentage of people with comorbidities in the share of Covid-19 deaths in the state has fallen while that of people without comorbidities has risen, according to data published by the Bengal health department.
While 13.5 per cent of the Covid-19 victims in Bengal till July 31 had no comorbid conditions, it went up to 16.3 per cent till November 29. The percentage of victims with comorbidities was 86.5 till July 31 and 83.7 till November 29.
The Telegraph analysed the figures on the last day of all months from August to October, and the second last day of November. On August 31, 13.2 per cent of all Covid-19 victims in Bengal did not have any comorbid condition. It rose to 14.9 per cent on September 30, 15.9 per cent on October 30 and 16.3 per cent on November 29.
Doctors treating Covid-19 patients in Calcutta's hospitals linked the rise in the percentage of deaths among Covid patients without comorbidities to late arrival in hospital, stemming from a false sense of security that they will not develop any complications.
Doctors also said such patients often turn up at hospitals after their condition turns critical.
The rise in the share of deaths among patients without any comorbidity points to the fact that everyone is at risk from the coronavirus and no one should drop guard in the fight against it.
Chandramouli Bhattacharya, an infectious disease specialist and part of the team of doctors treating Covid-19 patients at Peerless Hospital, said he had come across many patients who had no medical condition but they still got severely infected by the coronavirus.
"They came to hospital very late and by then, their condition had turned critical. In the early days of the pandemic, patients who did not require hospitalisation requested for admission. But now, because the fear of the disease has diminished, people are staying at home risking complications," Bhattacharya said.
As many as 90 per cent of the patients are turning up at hospital in a critical condition, he said. Many of them do not have any comorbidity.
Bhattacharya said many doctors advise patients in home isolation to take steroids and be on oxygen support after a drop in the oxygen saturation level. "Only oxygen support is not enough in such conditions. There are other parameters that need to be monitored, which is not possible without the presence of a medical team round the clock or outside a hospital set-up," said Bhattacharya.
A Kasba resident in his 40s spent six days at home despite having symptoms of Covid-19. He got himself admitted to hospital on the seventh day, as the symptoms still persisted. "I had turned critical during my admission. I had to spend 14 days at hospital to recuperate," he said.
Ajoy Krishna Sarkar, a pulmonologist who has been treating Covid-19 patients since the beginning of the outbreak in the city, said he had noticed the rise in mortality among people without comorbidities.
"I know of two patients, aged 35 and 51, who passed away over the past two weeks. Neither had any comorbidity," he said.
"A lot of people with mild symptoms are not even undergoing tests. With time their condition worsens. They are arriving in hospitals very late. Some people have a false sense of security that since they do not have any comorbidity, they will get well naturally. This is not happening in all cases," he said. 
Doctors also said everyone, including the young and those without any comorbidities, should pull up their socks. "The data should alert young people or those without any comorbidity. Many people are taking things very lightly. Do not drop guard and keep taking all necessary precautions because the pandemic is still not over," said Sanjib Bandyopadhyay, a doctor at the Beleghata ID Hospital.