Army doctor, 2 others test positive in city
An army official in Delhi said the anaesthetist, a colonel, may have come in contact with someone who had travelled abroad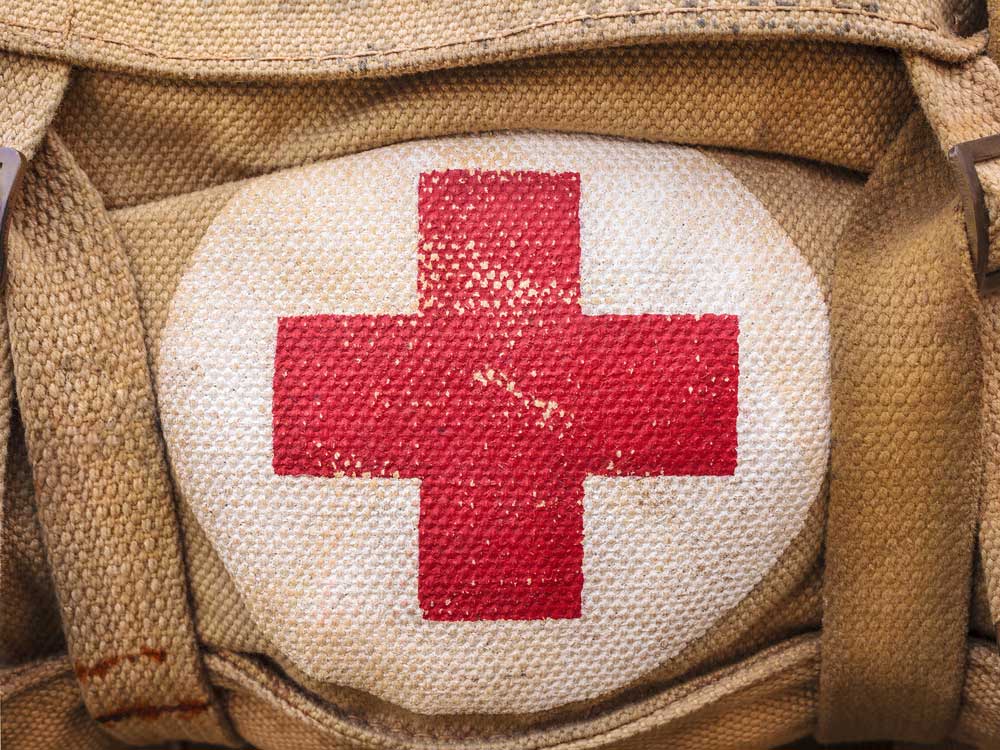 ---
|
Calcutta
|
Published 29.03.20, 09:16 PM
---
Three men tested positive for Covid-19 in Calcutta on Sunday, taking the number of patients in Bengal to 21, a state health department official said.
One of them, a 52-year-old anaesthetist with an army hospital, had returned to the city from Delhi on March 17, according to civic officials who have the job of tracing the contacts of all Covid-19 patients in Calcutta.
An army official in Delhi said the anaesthetist, a colonel, may have come in contact with someone who had travelled abroad.
"Those he has treated at the military hospital have also been quarantined," he said.
Another of the new patients, a 66-year-old resident of Baranagar, had been admitted to a private nursing home in north Calcutta on March 26 with fever and respiratory distress.
An official at the nursing home said he was being shifted to the Infectious Diseases and Beleghata General Hospital on Sunday night.
The patient has no travel history but his 60-year-old brother, who recently got admitted to a private hospital in southeast Calcutta with stomach ache, had returned from Madhya Pradesh shortly before.
An official of the southeast Calcutta hospital said the patient had been shifted to an isolation ward and a swab would be collected and sent for a coronavirus test on Monday. He currently has no symptoms of Covid-19.
"Now that his elder brother has tested positive, we cannot take any chances," the hospital official said.
The third patient to test positive for Covid-19 on Sunday is a 59-year-old from Seoraphuli in Hooghly, who had got admitted to a private hospital in Salt Lake on Saturday with fever and cough.
An official at the Salt Lake hospital said the patient had had fever since March 16 along with "slight respiratory trouble, which increased since March 22".
"The patient is diabetic and hypertensive. He had travelled to Durgapur before March 16. He is currently in ICCU isolation with respiratory distress," the official said.
It's unclear whether the patient had any travel history outside Bengal, health department officials said.
The condition of a critical Covid-19 patient, a 66-year-old Nayabad resident admitted to a private hospital in southeast Calcutta, remained almost similar with only marginal improvements since Saturday.
"There's no worsening but he is still critical," a hospital official said.
He said the patient's "urine output" had improved on Sunday evening.
"There's no increased demand for oxygen. He is maintaining his blood pressure and there's no new infection in his lungs. His heart rate is normal," the official said.
The man's wife and daughter, in quarantine at a government hospital in south Calcutta because they had come in close contact with him, have tested negative.
A health official said they would undergo a second round of tests soon. The national policy says that close contacts of positive cases must test negative twice within 48 hours before they can be discharged, he said.
The man had travelled to Egra in East Midnapore to attend a wedding on March 12. After the festivities ended, he and his wife made a short trip to Digha.
On returning to Egra, the man was examined by a local physician. When his respiratory distress worsened he was brought to Calcutta on March 23 and admitted to the southeast Calcutta hospital the same day. He tested positive for Covid-19 the next day.
Health officials at Egra said four contacts had been put in quarantine at the Egra Super-speciality Hospital on Sunday. Three of them had worked as domestic help during the wedding and the fourth, a wedding guest, had already been quarantined at a local school and developed symptoms.
Two women who were at the wedding and tested positive on Saturday were brought to the Beleghata ID Hospital on Sunday.
Army officials said a junior commissioned officer in Dehradun too tested positive on Sunday, taking the number of Covid-19 patients in the army to three.
"Both the patients (Calcutta colonel and Dehradun JCO) are stable," a source at army headquarters said.
Earlier, a 34-year-old soldier whose father had travelled to Iran last month had tested positive for the novel coronavirus. The army has placed the Ladakh Scouts Regimental Centre in Leh, where the soldier was posted, under lockdown.
Additional reporting by Imran Ahmed Siddiqui from New Delhi
India Count
Updated Covid-19 figures up to 7.30pm on Sunday.
◙ Confirmed cases: 1024
◙ Overnight addition: 107
◙ Deaths: 27
◙ Discharged: 96
BENGAL
◙ Confirmed: 21
◙ Overnight addition: 3
◙ Death: 1