Hospital viable model hunt
The healthcare units think job cuts and pay cuts could reduce paying capacities of patients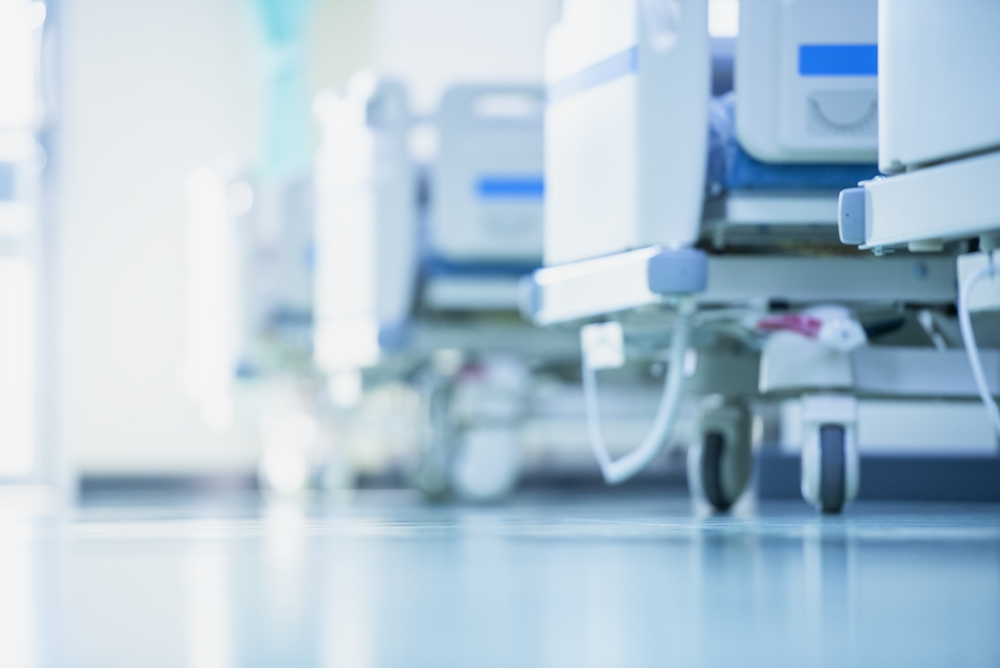 Some of the hospitals said they were not clear about what could be the right business model, while others have started to plan for the challenges ahead.
Shutterstock
---
Calcutta
|
Published 14.05.20, 12:42 AM
|
---
The Covid-19 outbreak and the resultant economic downturn will make healthcare units change their operations and financial models, said officials of several hospitals.
Some of the hospitals said they were not clear about what could be the right business model, while others have started to plan for the challenges ahead.
Many hospitals have realised that gone are the days when an increase in cost could be passed on to patients.
"Covid-19 is likely to stay for sometime and so we have to maintain social distancing in the hospital. Patient footfall will fall to almost half but at the same time, it would be difficult to raise prices because the corporates and individual patients would not have the capacity to pay like they did earlier," said the CEO of a private hospital.
The hospitals think job cuts and pay cuts would reduce paying capacities of patients. Insurance companies, too, will be reluctant to pay more.
Metro spoke to officials of a number of private hospitals to find out how they are planning to change their business models and the possible effects on patients and employees.
Capped prices
A hospital with more than 500 beds is planning more fixed-rate packages. The West Bengal Clinical Establishment Regulatory Commission, the regulatory body for private hospitals in Bengal, had earlier proposed fixed-rate packages at lower costs.
The hospitals, however, raised objections saying their business would not be viable if they brought down the rates.
They had also said fixed rates would not be feasible because a section of patients suffers from post-surgery complications.
"Now, we are planning more fixed-rate packages for procedures and surgeries, but of course not at government health scheme rates. We have included 20 per cent more packages in the health schemes," said an official of the hospital.
Doctors, who were earlier unwilling to do such procedures at lower rates, are being requested to do so, he said.
Another private hospital said it was holding discussions about fixing rates for critical care units. Patients often complain about huge costs incurred at ICUs, about which they say hospitals do not give them any idea at the beginning.
"There are challenges of keeping prices fixed or predictable at critical care units because of the uncertain nature of treatment. But we have enough experience to know a possible cost for a particular condition and will fix an exit package," said the director of the hospital.
Some smaller standalone healthcare units are, however, raising prices. One such hospital has raised radiation therapy and bed charges, said sources at the hospital.
"However, this may not work in the new situation at least for some months," said an official of another hospital.
EMIs
Elective procedures and surgeries have reduced significantly during the lockdown. But even then hospitals are getting requests for discounts and payments in installments.
"We are receiving such requests almost every day, because the paying capacity of patients whose insurance coverage is not very high has reduced significantly. Private hospitals will have to allow payments by installments," said Alok Roy, chairman, Medica Superspecialty Hospital.
After the demonitisation in November 2016, some hospitals introduced the EMI system. But it became less popular because of documentation issues and delay in processing the facility.
Cost-cutting
The move will include a reduction in manpower, pay-cuts and fewer consultation slots for doctors, he said. "If we run with 50 per cent patient capacity, manpower rationalisation will have to be implemented. Also, if fewer patients visit OPDs, doctors will get fewer slots, too," said an official of a private hospital.